Keith, I do have both valves: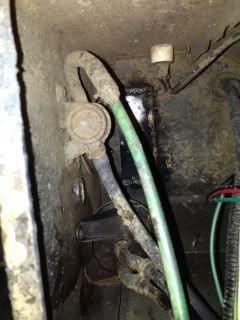 I replaced my OEM evap canister with a more modern one...this one:
I followed the instructions listed
here
, but modified it to work with my TB (no bowl vent). But, looking back at this diagram, I wonder if I should have T'd my purge line to the PCV line rather than the Manifold Vac line.
BTW, I have a CTO that looks like the one pictured below (but with two ports, not three). Does it matter which port I plug the vac hoses into? I mean, if I swapped the hoses/ports would that make a difference in my setup?