When I bought the Jeep, it had a shackle reversal, taller shackles and Rancho shocks and steering stabilizer. Not sure if the leaf springs are Ranchos or not.
Front Drivers side with Shackle reversal:
Rear drivers side: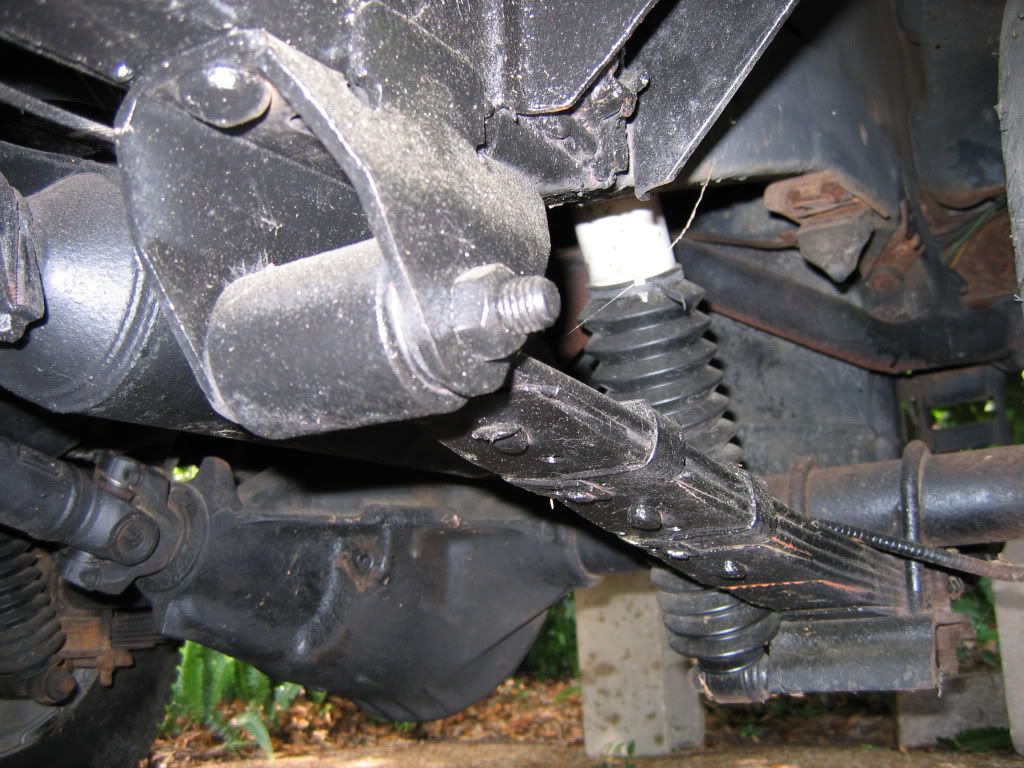 Trying to figure out how much lift it has so I can replace the worn out shocks with cheapies to help with the horrible ride until i can afford and have the time to install an Old Man Emu lift. So I took some measurements from the bottom edge of the body to the ground. Heres what I came up with.
Behind front drivers wheel: 21.25" Passenger side: 21.50"
In front of rear drivers wheel: 22.25" Passenger side: 22.75"
Rear drivers side:25.5" Passenger side: 26"
So can anyone tell me how much it has over stock or what typical stock measurements are?
Or maybe someone has something close to these measurements???