Late model Jeep CJ's had fixed rear seats bolted to the floor up until 1984, 1985 and 86 model CJ's had fixed seats with an available fold and tumble seat as an option. See photo below.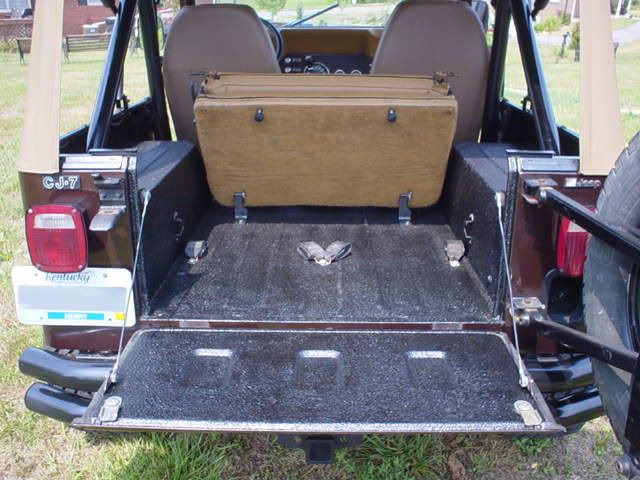 The fold and tumble seats pivot on two brackets on the front and hinges itself in the middle to fold down. There should be two locking latches on each side of the wheel houses to hold the seat in the normal sit position for factory seats. Bestop "Fold & Tumble" also mount this way. Manufactures like Steel Horse, Rugged Ridge, and Smitty Built have there fold & tumble seats mounted with the same front two brackets but the rear has a single latch that bolts to the floor in the middle. See photo.
Hope that clears things up for you.