Quote:
Originally Posted by
BagusJeep
That is the NLVR valve, a great piece of kit if you can find one
I don't think so. He said it's mounted between the EGR valve and the manifold.
Something like this?:
Never seen one on my 76. Mine looks like this:
or do you have something like this setup: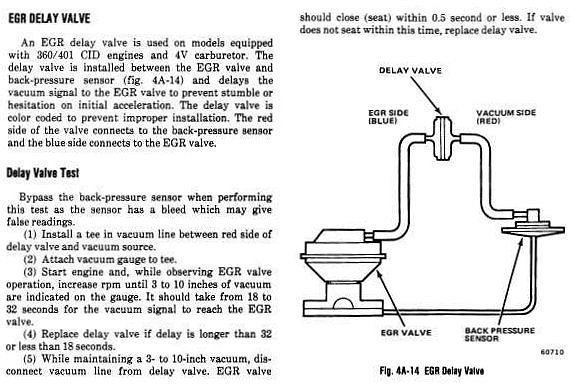 Only without the delay valve?
http://oljeep.com/gw/vac/GW_vacuum.html
Also for a V8 but a better view: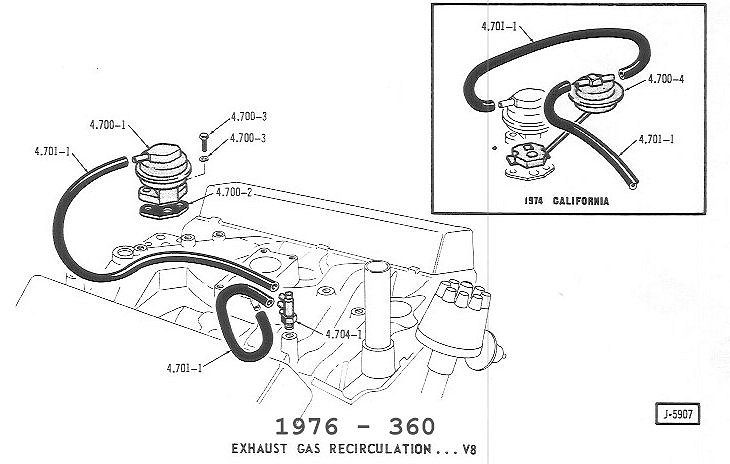 Six Cylinders has them also.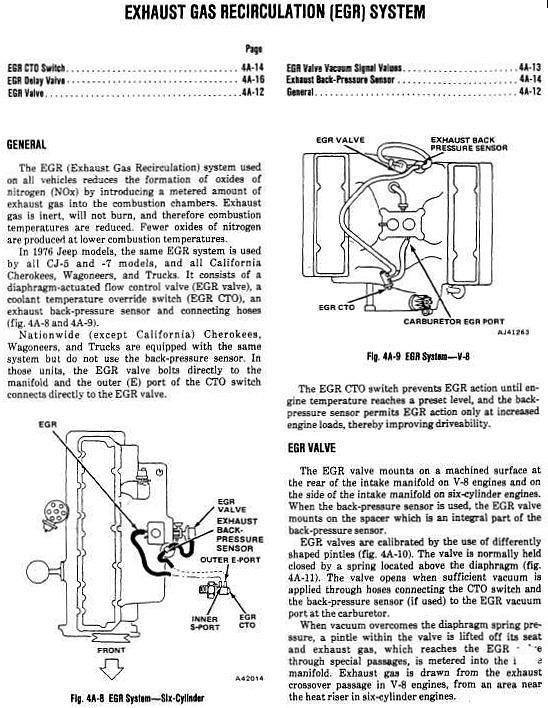 This is for a 87 Cherokee 4.0 (Did they make a 4.0 in 87? )
Click on picture.
I see you live in CA so your jeep probably had this system installed were as the other 49 states never needed one. We just hook our EGR directly to the CTO.
Does you vacuum diagram show the back pressure valve and how good are your inspectors. ??
There is no real Vacuum Amplification. What really happens in the EGR if there is sufficient back pressure than it closes a valve allowing the vacuum to fully open the valve.
Looks like on the 76 system, the control is external instead of internal. I wonder if you can use the later ones as a replacement for your system.