I was hoping someone could help me out with a hopefully easy question.
I'm running a CJ 4.2 I6 With no emissions, And an after market air cleaner.
Heres a pic of the motor compartment.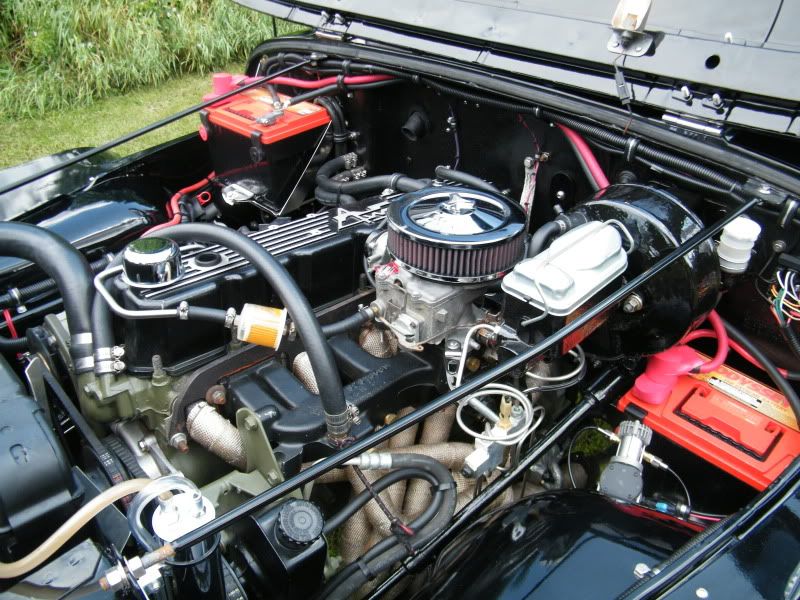 You can see my breather up front, then a plug, then the rear vacuum line runs to my brake booster, and from there, it goes to a vacuum port on the carb.
I am experiencing oil coming out from around the seat, and the breather assembly its self. If I wipe it away, It will start running about 1/2 way down the valve cover in a couple decent drives.
Im 95% sure this is because the motor is getting tired, and has excessive blow by. Im still holding onto the faint slight possibility the routing of my vacuum lines or something like that may be causing this.
But getting on here......
I am also experiencing slight weeping and or seepage from around the fitting for the vac lines, that enters the brake booster. I am assuming this is oil buildup. I can really only tell its leaking from a slow collection of dirt and dust sticking to the booster.
See pic: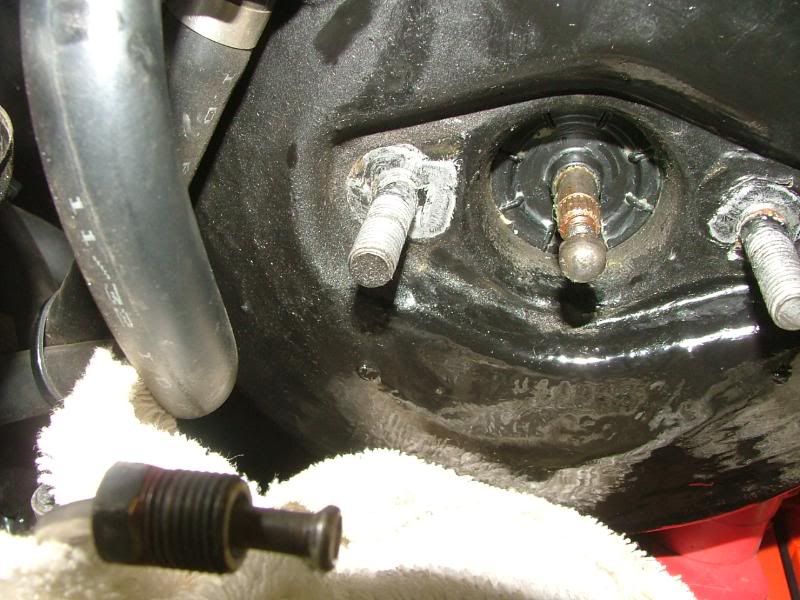 I mentioned this leak to one of my local mechanics, who informed me that the oil (99% sure it is oil) will damage the diaphragm inside the booster eventually. The booster is bran new, and I DONT want to be replacing it for many many years to come!
I was really hoping someone can let me know if my vacuum lines are correctly routed? or possibly causing more blow by than necessary?
Would I be able to T into my vacuum fitting on my carb (that Im using now) And run separate lines to the booster, and the valve cover? Would This eliminate my oil blow by entering inside my booster?
It sounds like it would to me!?
Thanks for any help or opinions everyone!!