We did it. My Boy Scout Varsity Team came over the past few Tues nights and we got the motor in the jeep and it is now running. It was loud with the open collectors before I got the mufflers on.
Here is a shot of the AMC 360 in original AMC blue bored .060 over ready to go in.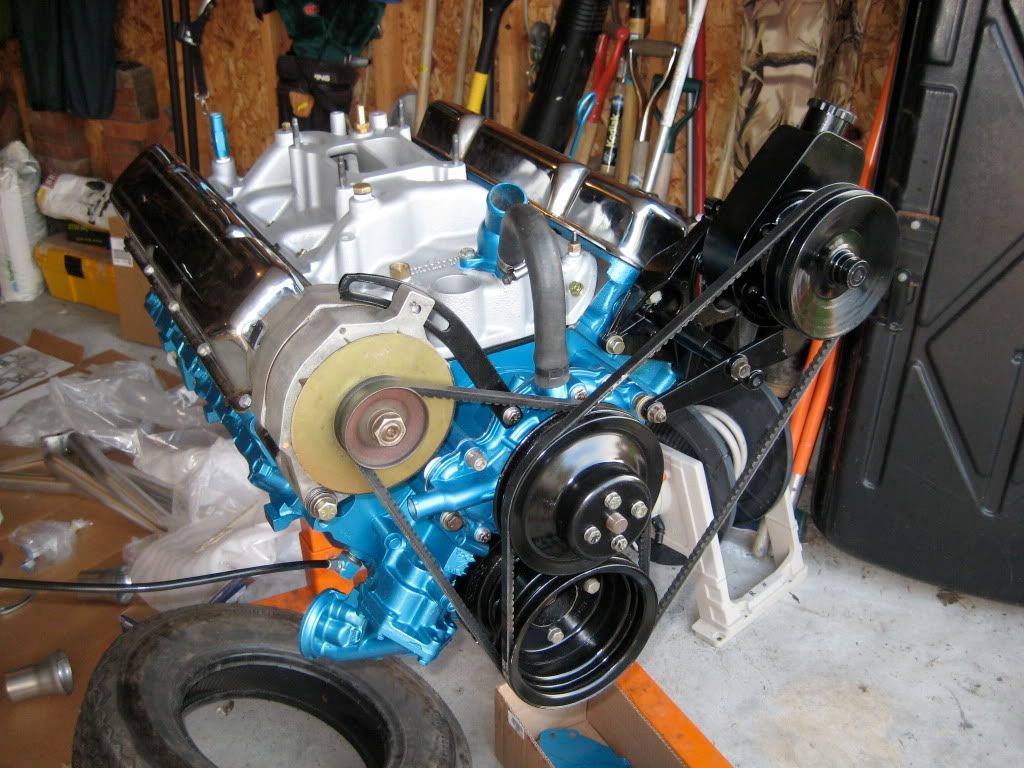 Here are the guys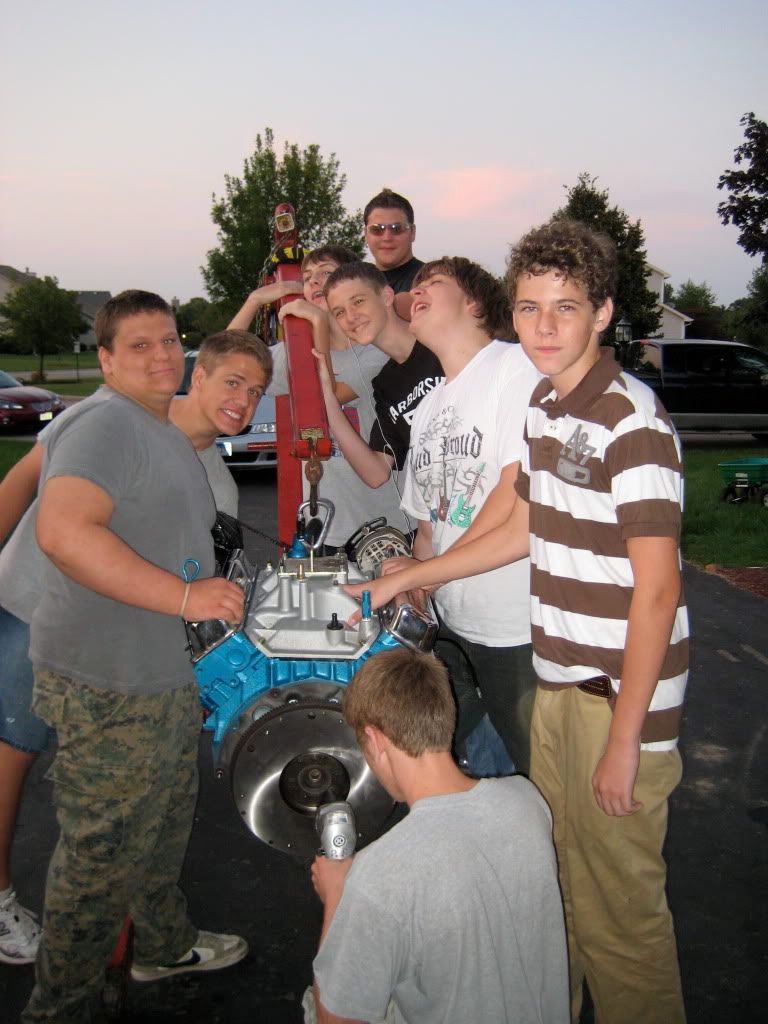 Here are some shots in the vehicle, I still have some tidying up to do with the wiring.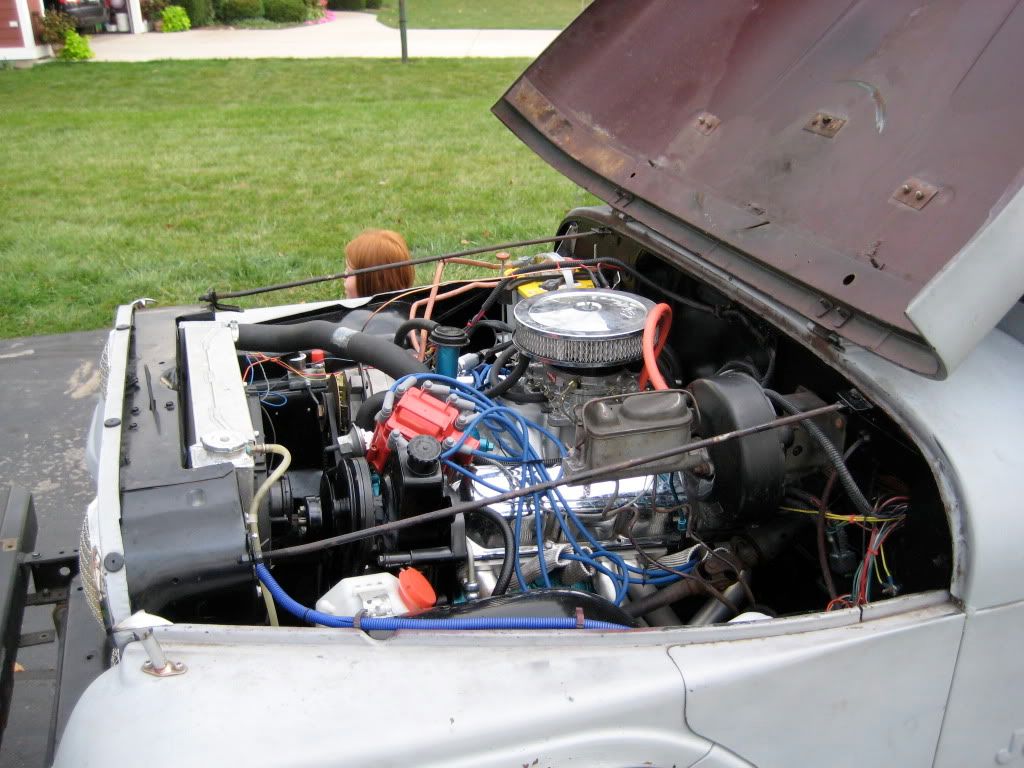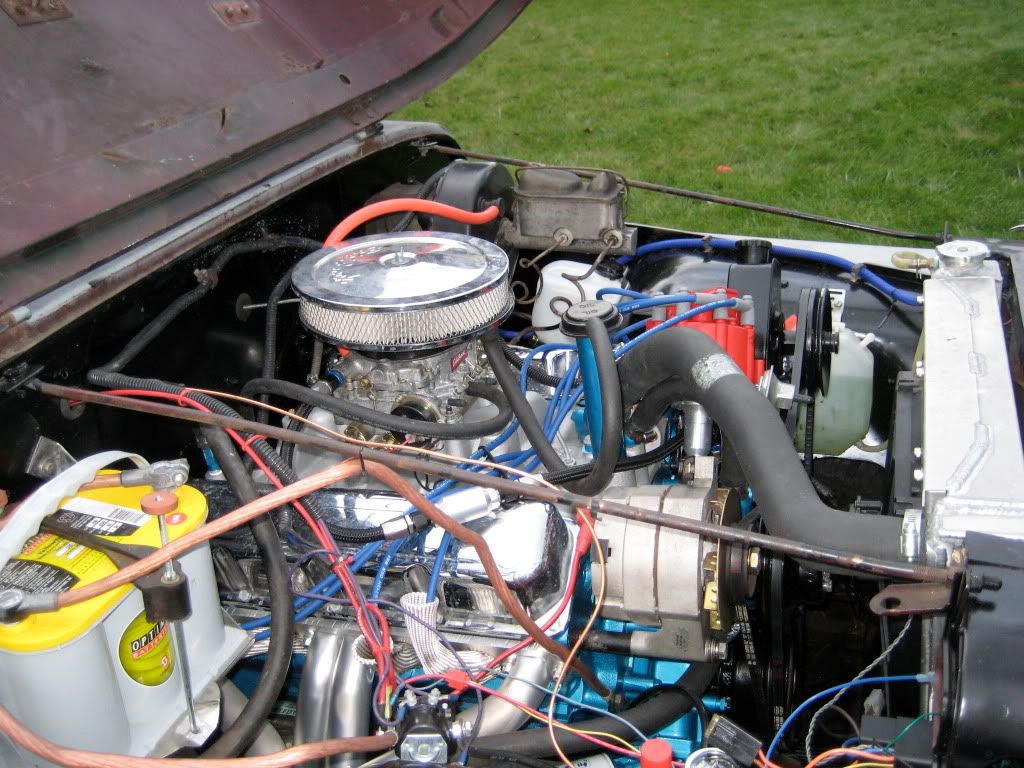 So thanks to Dons Auto Parts in Kenosha WI for doing the rebuild, Dave Furlin who is the AMC expert that can feel disturbances in the force with that motor, and you guys who have always answered my questions. I have more projects but its been two years and many $s now I have at least a DD to mess with.
Mike