We have done a few things so figured I should update this thread. While surfing the net, I came upon what appears to be the same SRS as the PO installed on our CJ:
http://www.roughcountry.com/jeep_cj_..._reversal.html
Since funds are tight, we are going to have to complete the suspension upgrade in stages. First, I needed to address the rear crossmember where the PO welded some angle iron to it and attached it directly to the body, which resulted in a crack shown here:
We dropped the tank so we didnt have to worry about sparks, etc.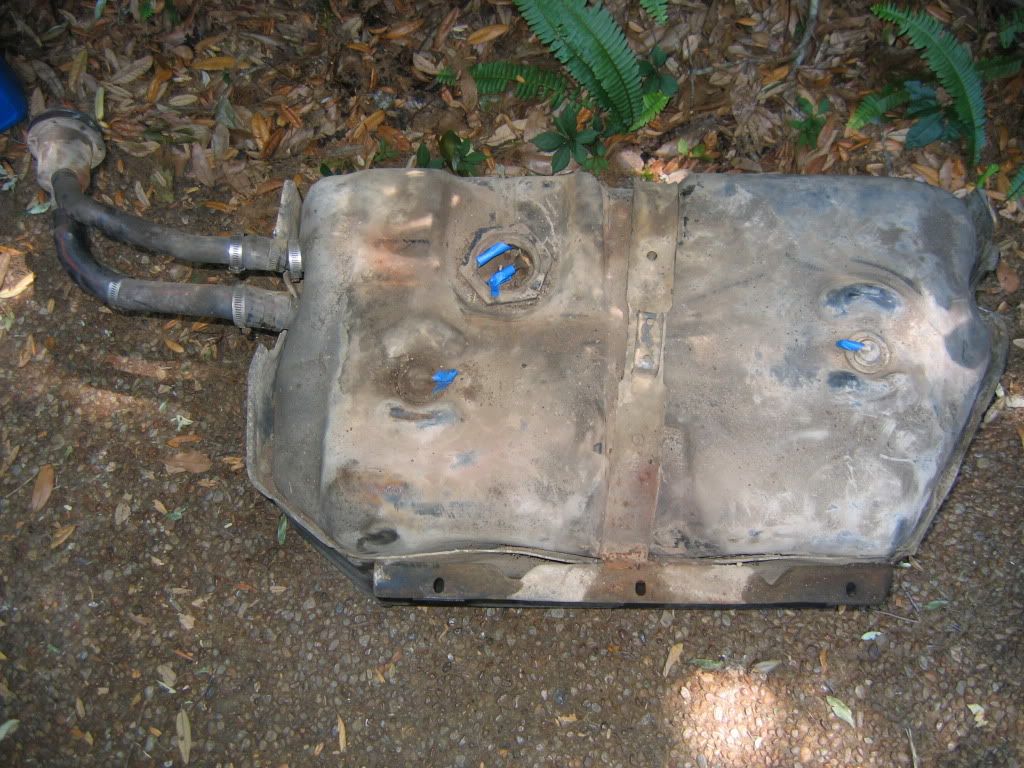 I knew we would need to install body mounts between the new crossmember and body. Decided a while ago that I wanted to do a 1" Daystar body lift, so this seemed like a good time to do that. We unbolted the angle iron from the body, and used a cutting disc on the grinder to cut the welds between the angle iron and the crossmember.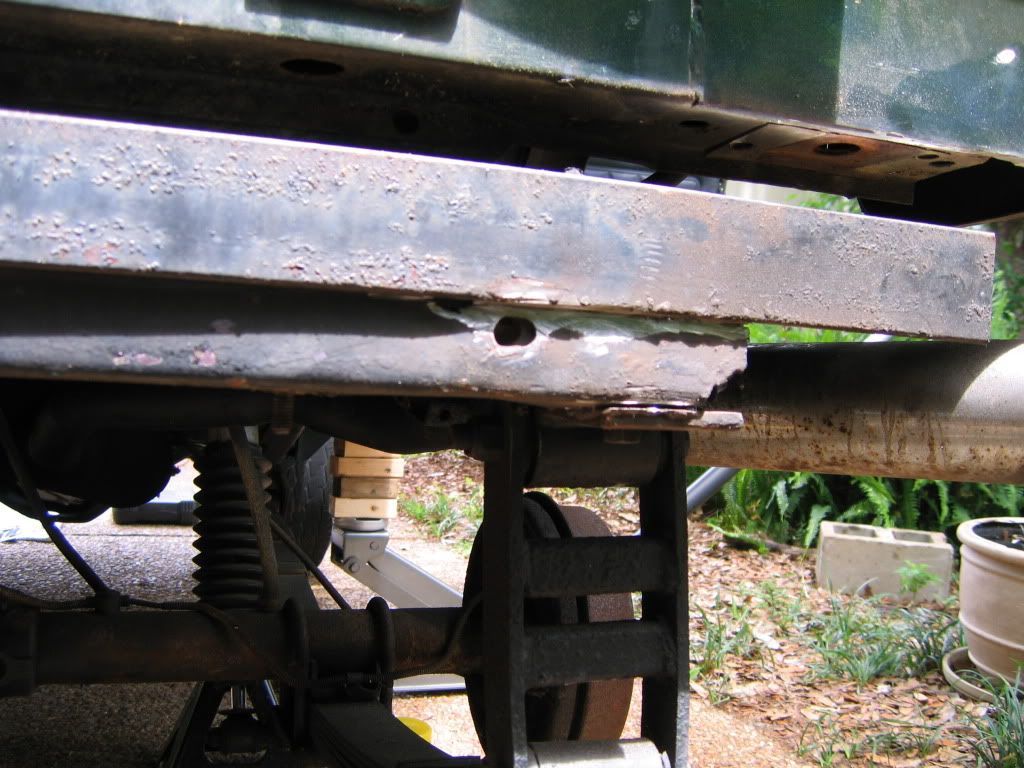 And off it came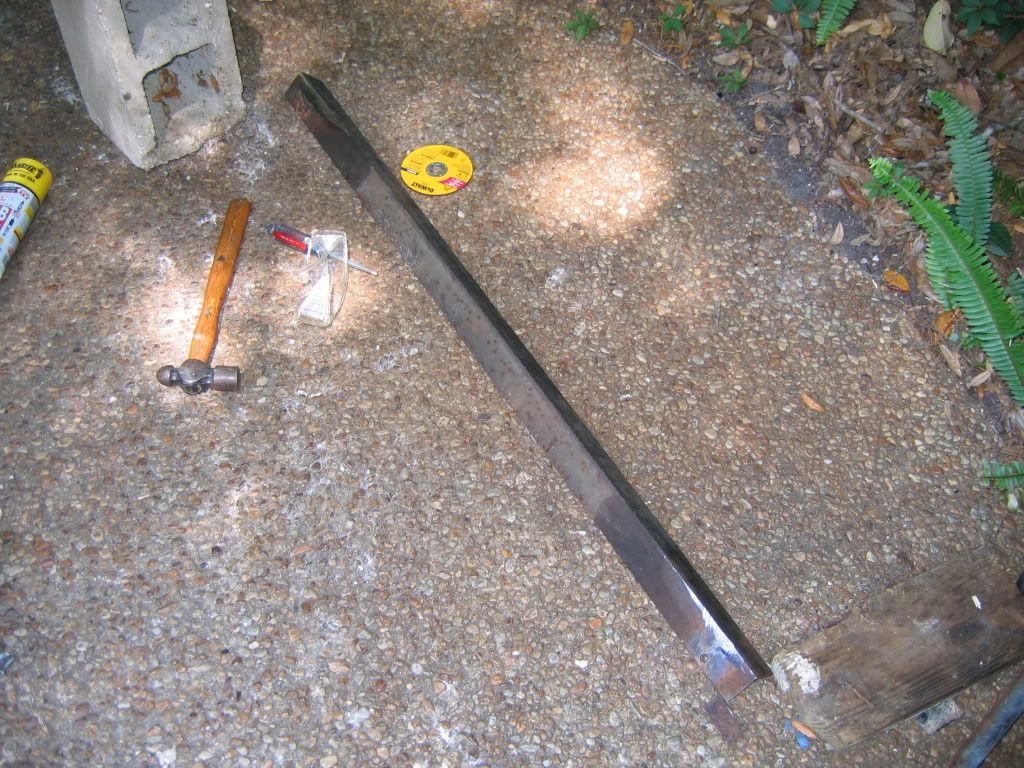 After using PB blaster on all the body mount bolts for several days, we proceeded with the 1" body lift. The first bolt came out easy, 5 broke and had to be drilled out and the remaining 2 were missing. Used a 2x4 and a bottle jack under each side to lift the body, remove and install the new body bushings. Sorry, forgot the camera that day so no pics.
As can be seen here, it looked as though the PO had cut the original crossmember on the outside of either frame rail.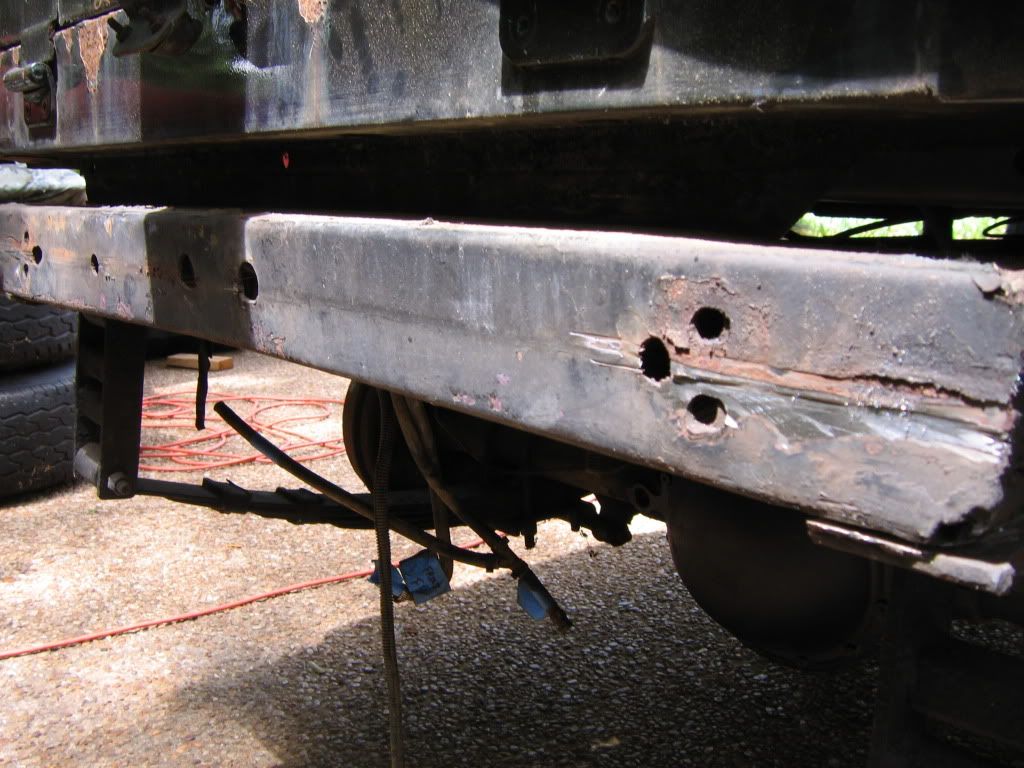 I assume this was done to remove damaged ends from improper pulls etc. The remaining crossmember was bent in spots as well. I used a cutting disc to cut out sections of the crossmember so I could get to the welds attaching it to the frame rails. I didnt get pics of the process, but here is the end result.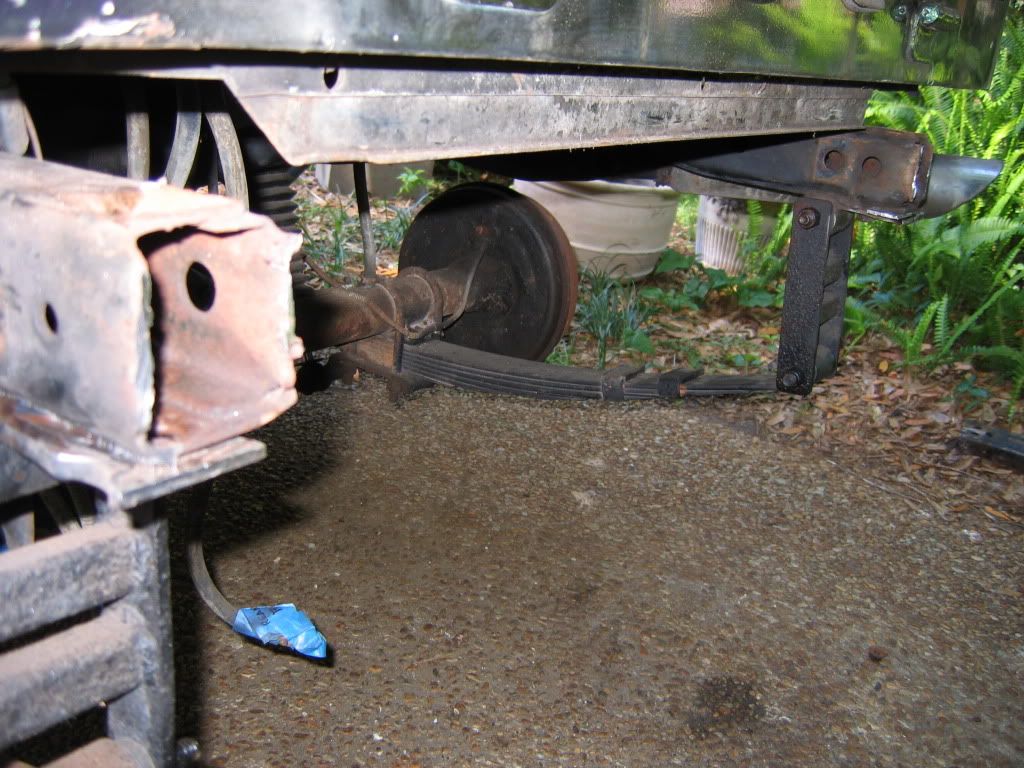 Removed the monster rear shackles. These things were 6.5" bolt to bolt and the bushings were pretty worn.
With a combination of me on the cutting disc and Dad on the acetylene torch, we removed the welded on shackle hangers.
Next will be installing the new rear crossmember, which will be with beefy frame rail tie ins from Groundpounder Fab (Thanks Eddie!) along with the original ones until I can get it to a welder. Another thing I am expecting in the mail are some YJ conversion shackle hangers and shackles from Crabtree. Jim has been extremely helpful and patient with all my questions. Grade A customer service! Thanks Jim!
I am planning on running the new rear hangers and front and rear shackles with the current suspension until we can get the OME springs and shocks. Hopefully it will feel a little better with these improvements in the meantime.