Since we already had things apart, I figured it would be a good time to refinish the corroded Grant steering wheel and try to get the horn to work while we were at it.
Before pic: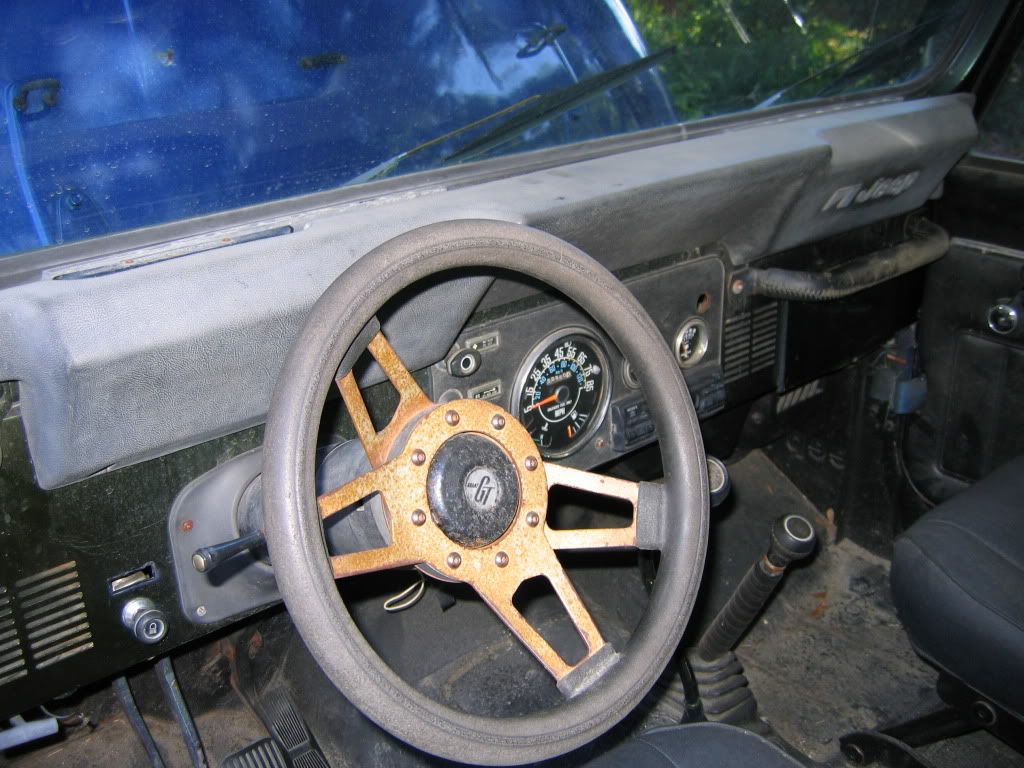 I searched a good bit, but found that there is not alot of detailed info on how the Grant horn mechanism works. I found some "how to" picture threads of Grant Steering wheel installs on various vehicles. With those and studying the parts we had and didnt have, we were able figure out how to do it.
Mine was missing a wire (pictured below) that has a metal, bell shaped piece on one end and a spade connector on the other.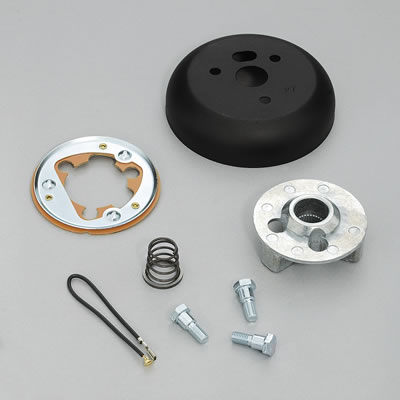 That wire needs to be routed through the tube in the turn signal cam from the back to the front (see arrows in pic below) so that the bell shaped piece stays in contact with the metal ring on the backside.
Since that wire was missing, we had to fabricate something similar. The other end of the wire with the spade connector attaches to a prong on the top side of the fiber disc (2 pics above) that has a metal ring on the bottom side. This disc snaps up into the horn button which rides on a spring. When the button is pushed down, the metal ring on the disc makes contact with the steering wheel which activates the horn.
After pic: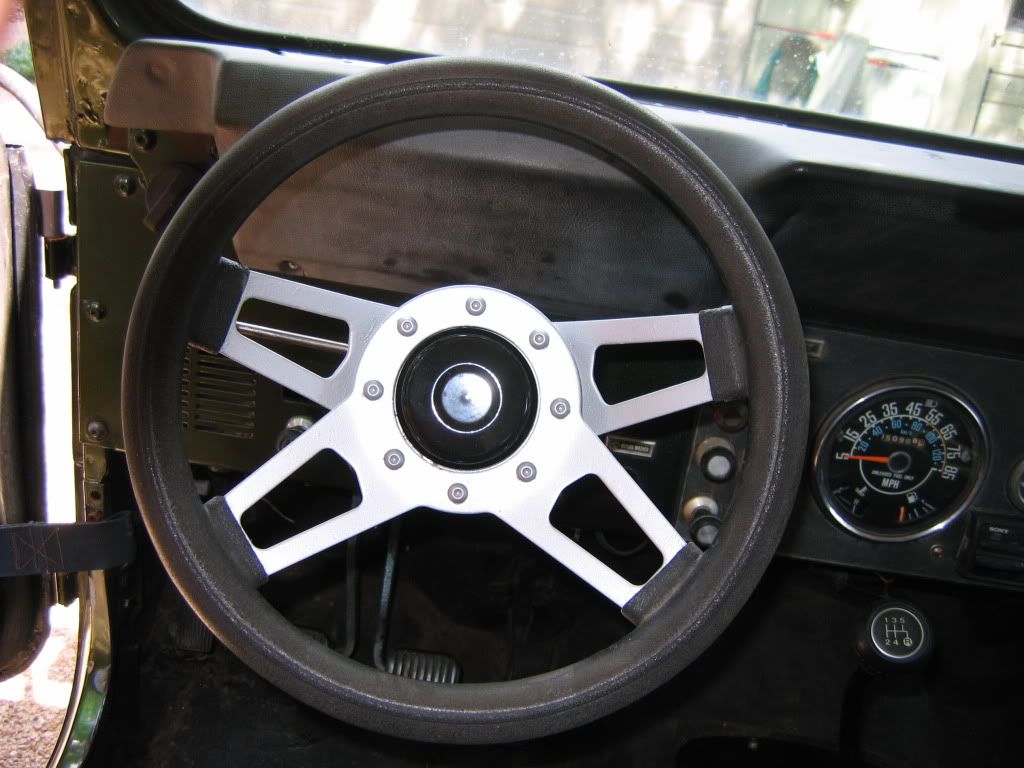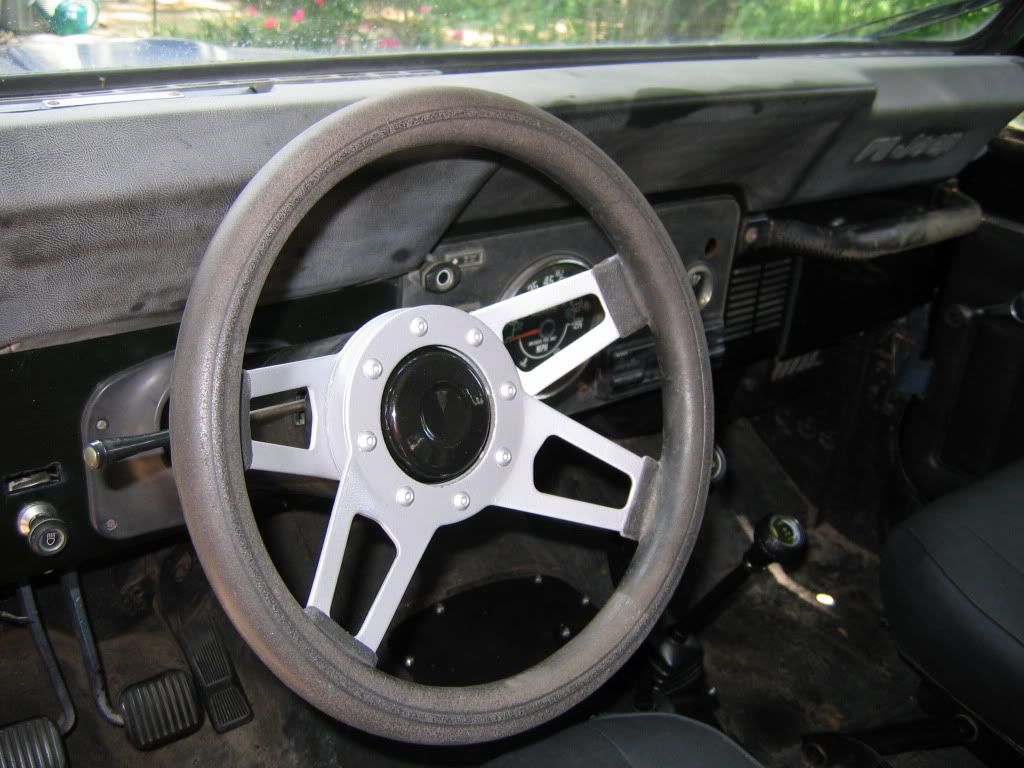 Now the horn works....but it sure sounds wimpy!
Oh well, will address it later. Other things need to be done so we can start driving/enjoying it a bit.