Next was the front. I decided to go back to OEM so I had to remove the shackle reversal system.
Front spring hangers/crossmember thingy.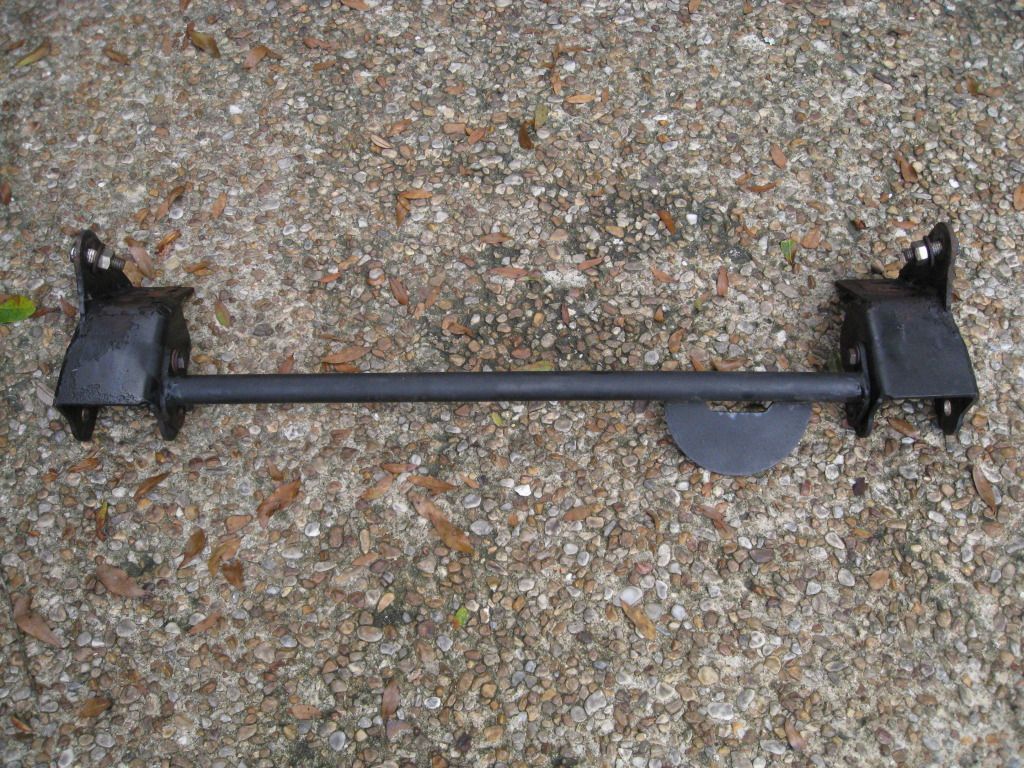 All nuts/bolts came out pretty easily....except for one bolt that started to turn but then snapped.
After wearing out my shoulder trying to drill it out I remembered an idea out of a thread I saw. I believe it was ErikEastman's......the "redneck drill press".
Worked good! Then tapped it.
Next was the removal of the shackle hangers.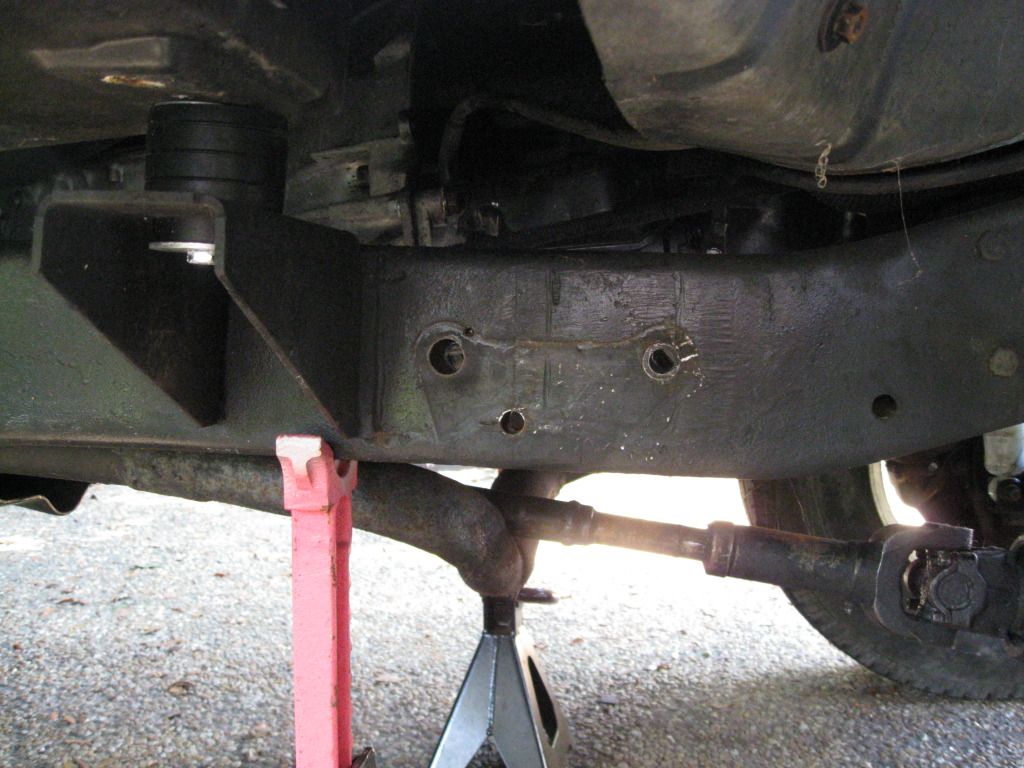 It now awaits the install of Jim Crabtree's stout shackle hangers.