Here I go circling things again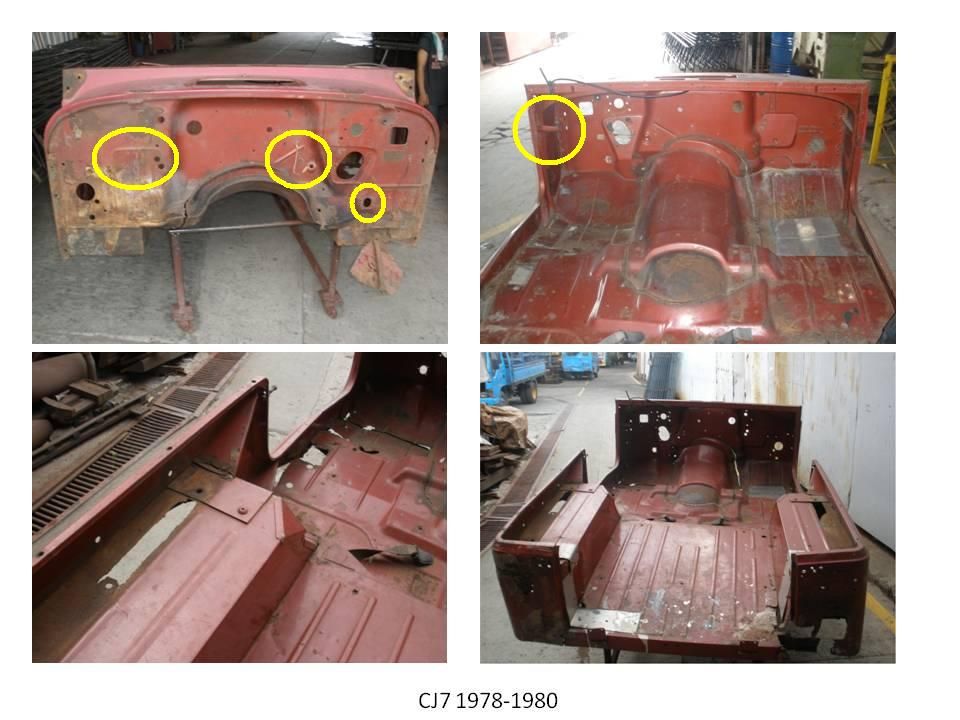 From left to right.. Around the area where the heater core tubes pass thru, this stamped area needs to be improved more, it's not stamped the same way on the new tub I have from you.
The next circle is the reinforcing rib and angled throttle cable hole. This is a must fix in my opinion on your tubs. I'm not sure yet how I'm going to fix this to get it to work right on mine.
The third circle is where the clutch rod passes thru. Since this must be an automatic transmission model I'm guessing that the shifter linkage passes thru here on the auto models so you might as well start putting this hole in since it covers all models.
The last circle is the bracket for the parking brake pedal assembly. All CJ7 came with parking brake so this is a must have also that we are currently required to cut off our original tub and weld onto your tubs.
Do you have a YJ sample tub? That will have many of the features of the later 82-86 CJ7 tub that this '78-79 tub doesn't have such as the B-pillar and mounting points for the floor mounted roll bar.