Wow, it's been a month since I posted already.... Well I've made some progress but not as much as I would have liked.. But better to take my time and get it as right as I can with what I have to work with than try to rush it and cut corners just to say it's driveable.
Here's the manifolds I found in a pile of spare parts a friend donated a couple years ago.. Heat stoves are in good shape just need to be blasted and painted with high heat paint. Then I'll put one on my manifold. Anyone know the best method? I know the factory used rivets but not the regular pop-type.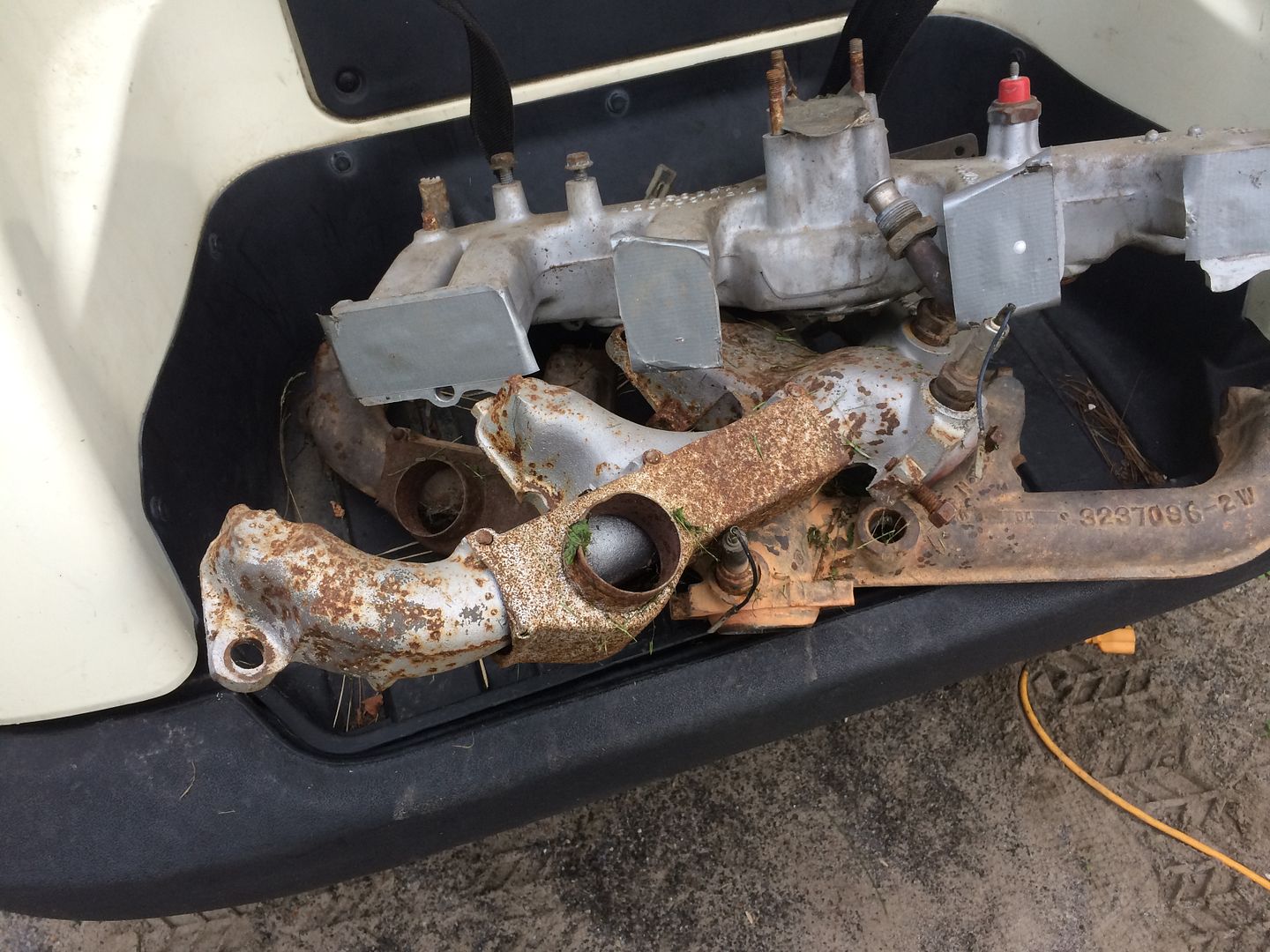 Mounted the hood, fenders and grille again to make sure everything is going to line up correctly. Looks like I'll be good to go here.
Printed out Keith460's measurements for the windshield washer nozzle hole and got that drilled and de-burred.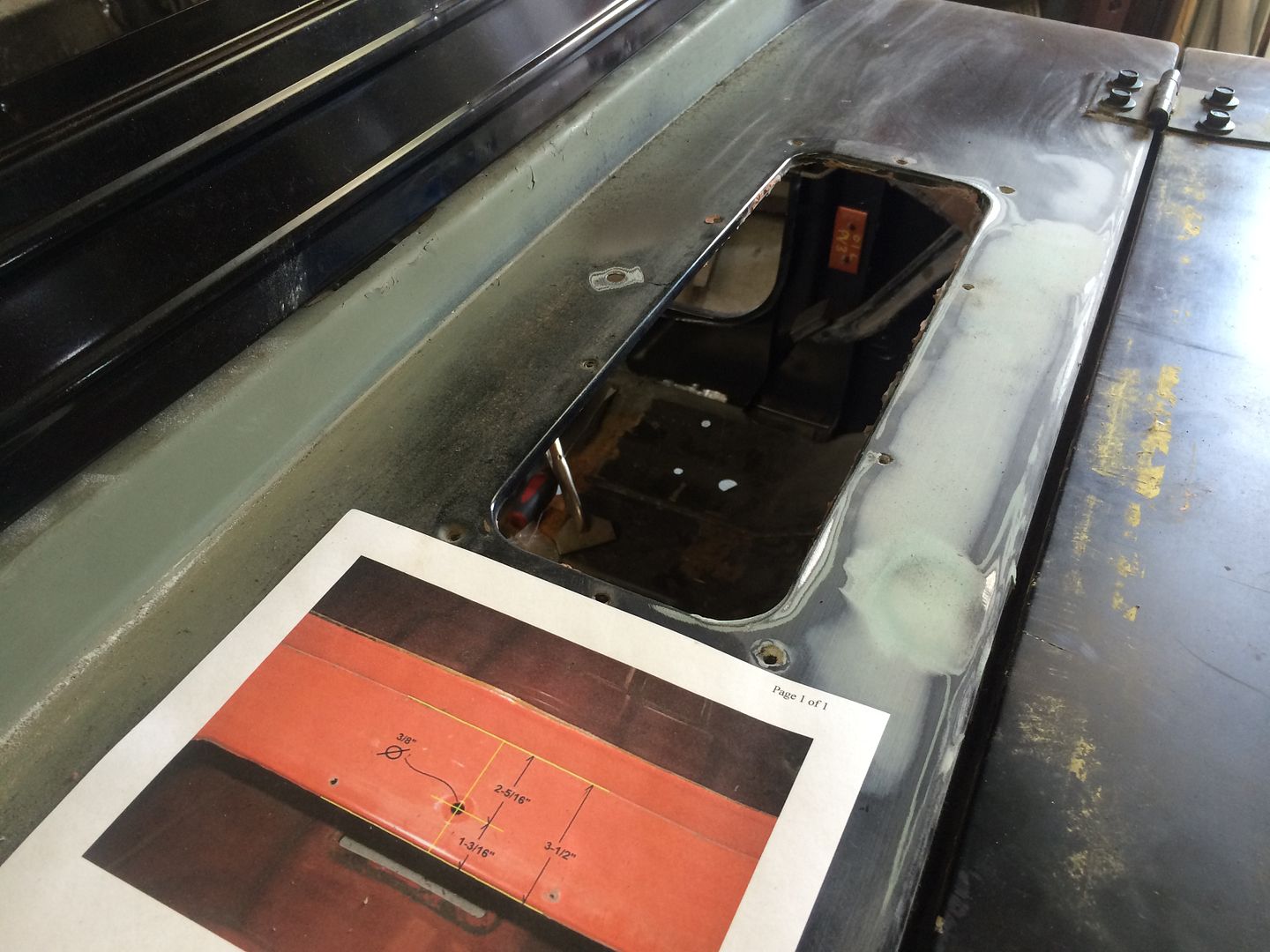 Finally got the axles and springs painted and placed back under the frame. I don't have the shackle hangers bolted on yet in this picture.
Decided the best thing to do instead of trying to modify the tub was to move my rear crossmember mounts back out 3/4" each side to YJ location. Cut the washers originally welded on in a previous installment off the crossmember and welded new ones on in the YJ location. I hadn't primed and painted yet when I snapped this picture earlier today but it's all cleaned up and re-painted now.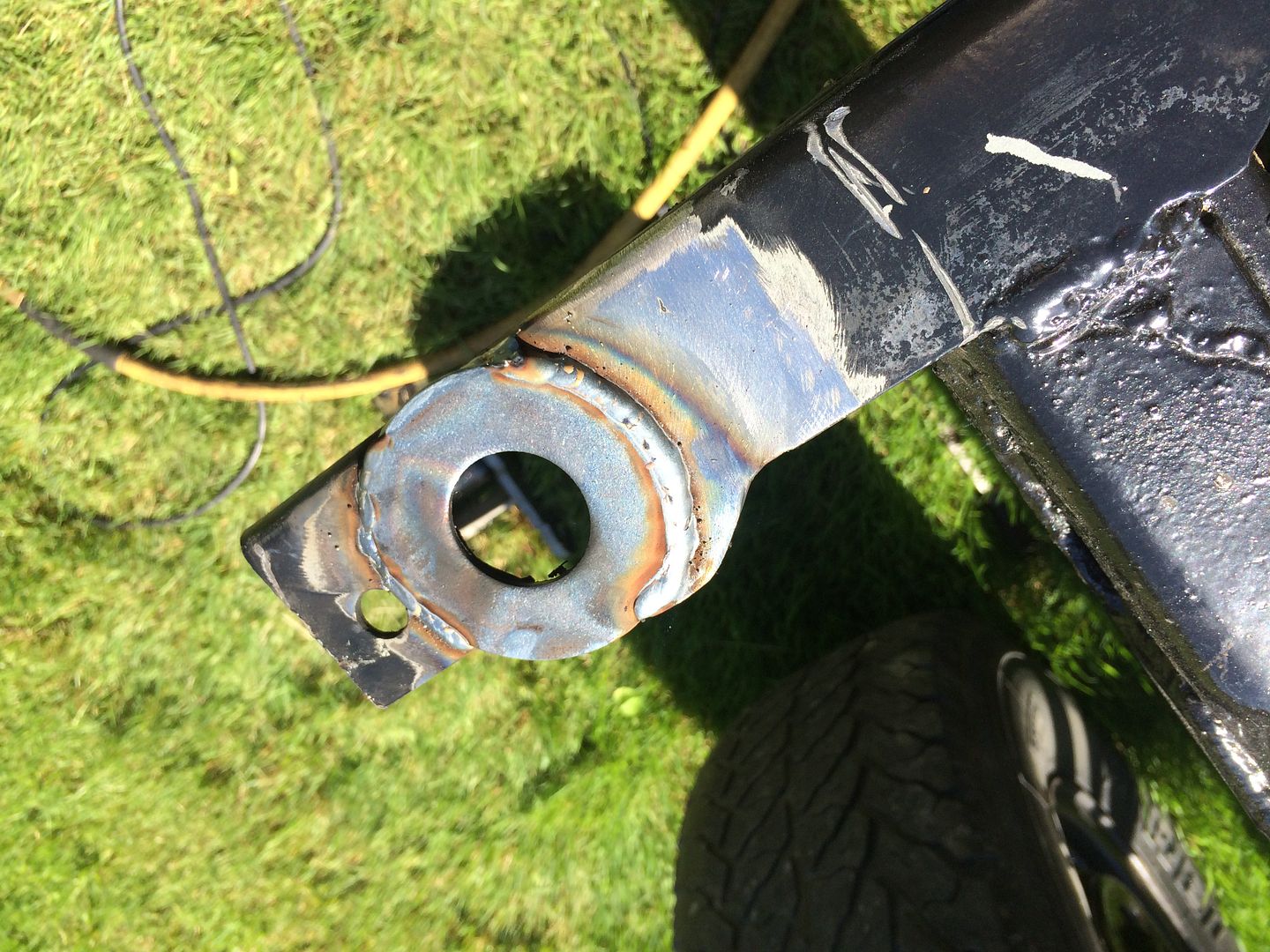 Tonight I ground down all the loose rust on the inside of the fuel tank skid pan and soaked it with POR-15 Metal Ready as instructed. Then rinsed it off and it's drying now. Then I'll coat the inside of the pan with POR-15. The outside will be painted with the Rust-Oleum industrial coating that I used on the frame.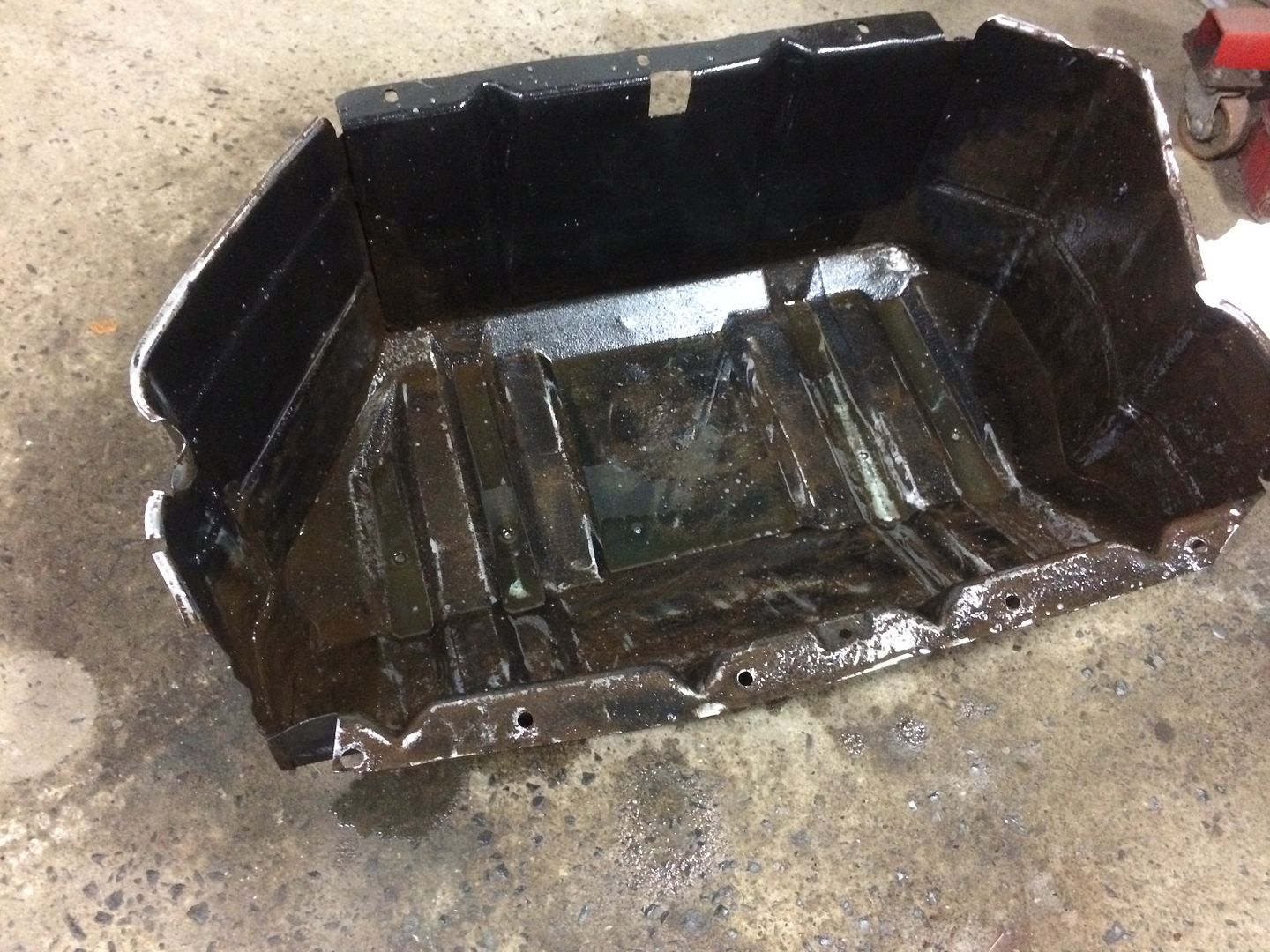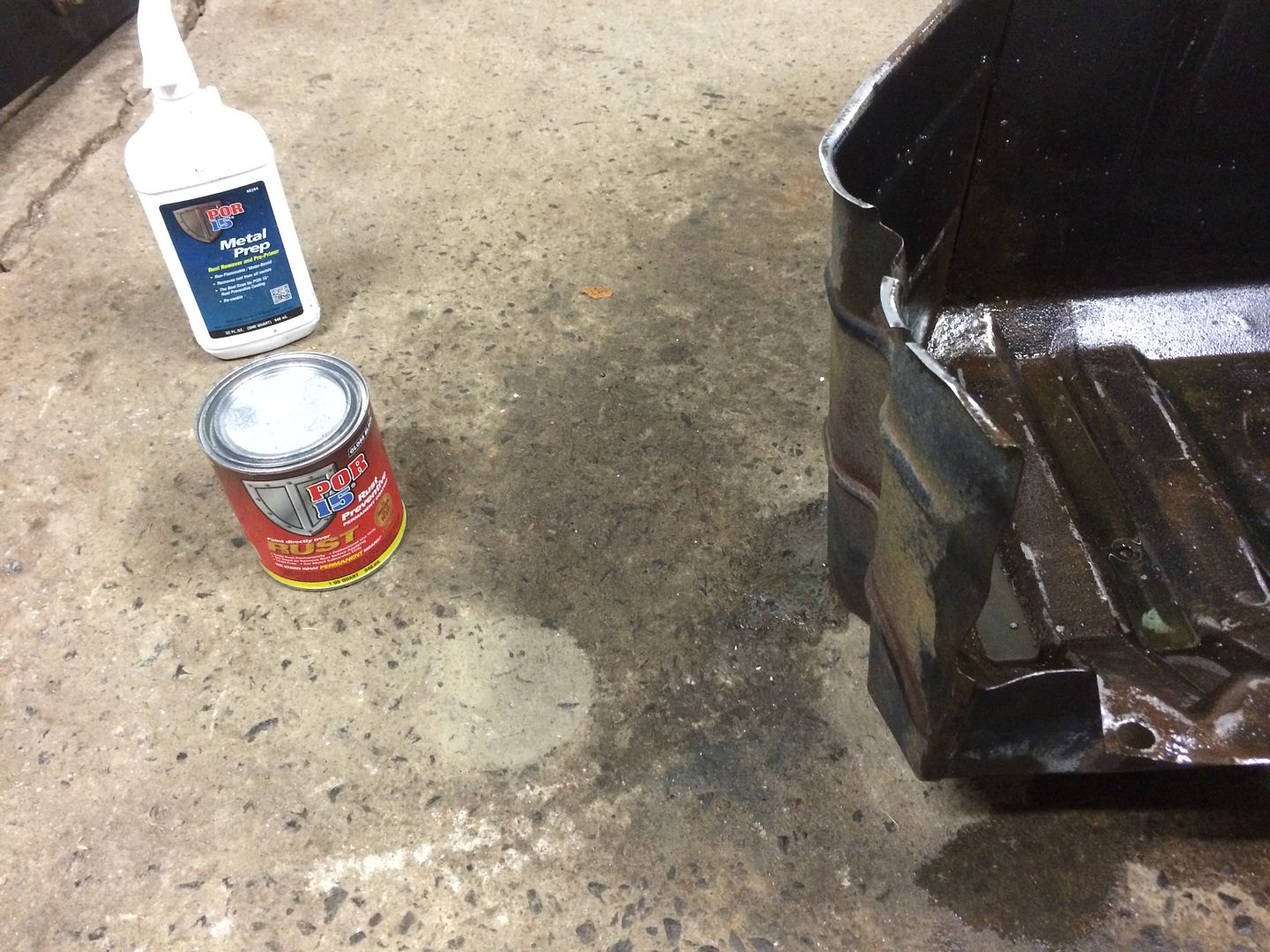 That's about it for now. Hoping I can get the body parts and tub to friend to paint very soon. Then the chassis can go into the garage for final assembly. I don't want it sitting outdoors once the engine and driveline parts are installed.