Back at it again after two weeks. I have decided to take the Jeep to a welding and fabrication shop that's about 20 miles away that we use to do structural welding repairs on boom trucks where I work. He is a Jeep guy, has a bobbed Scrambler, a couple Cherokees, and even has an old J truck out in the field across from his shop. He will repair the A pillar, and cut out and patch the areas on the LH rocker that need attention. I'll also have him fill the fender flare holes from the YJ flares, rocker flares, and the YJ computer harness access hole that I never filled when I did the tub swap. I also have new corner panels for both sides which I'll have him install. In addition I have a small rust bubble on the hood where the reinforcement is sandwiched to it along the back edge. I'll have him cut that out, repair the reinforcement and put in a new patch on the top side. I must keep this hood as it's the original hood to the Jeep along with the grille. Those are the only original panels left and I hope to save them for a good bit longer. Once those deteriorate past good use I feel my Jeep is dead.
When I deliver the Jeep to his shop I just want it to be the tub, frame and axles. He doesn't want the fuel tank in it and stuff so I'll be removing that.
So here's today's progress of disassembly:
Removed lights, harness and chrome grille overlay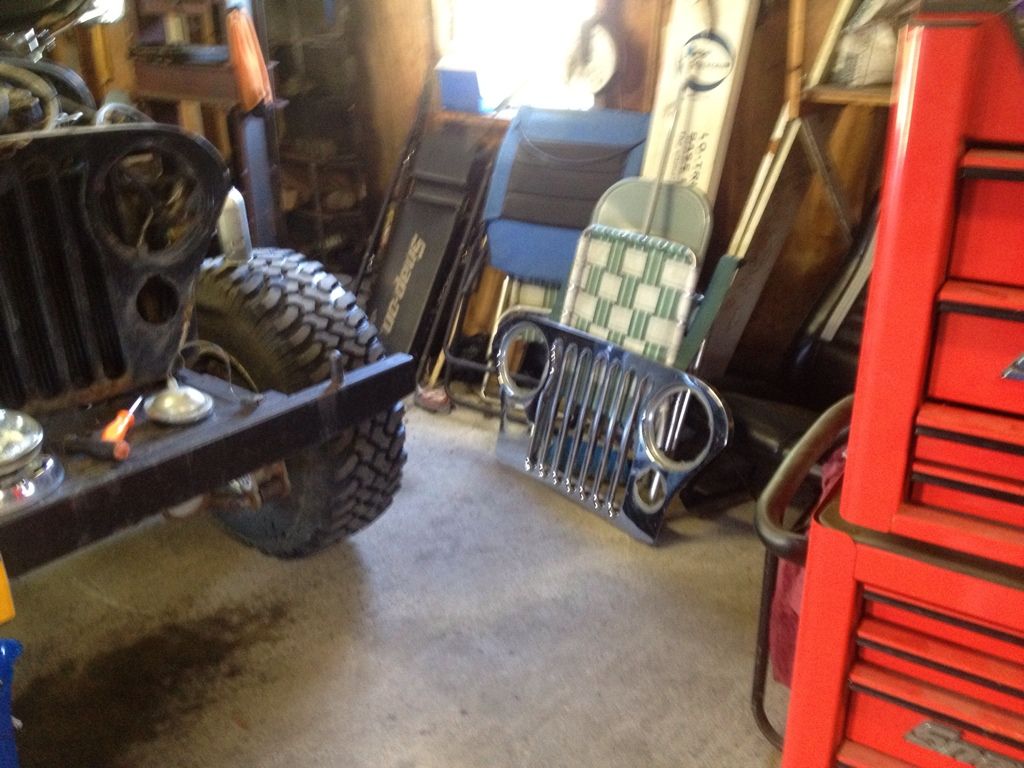 Drained cooling system, removed upper and lower hoses, body mount to the grille and the strut mounts. Grill is removed. It's saveable I think. The body mount bolt even came out without any trouble.
Sprayed the exhaust pipe flange bolts down with this stuff. It's supposed to be good but it didn't help. Busted both of the bolts off.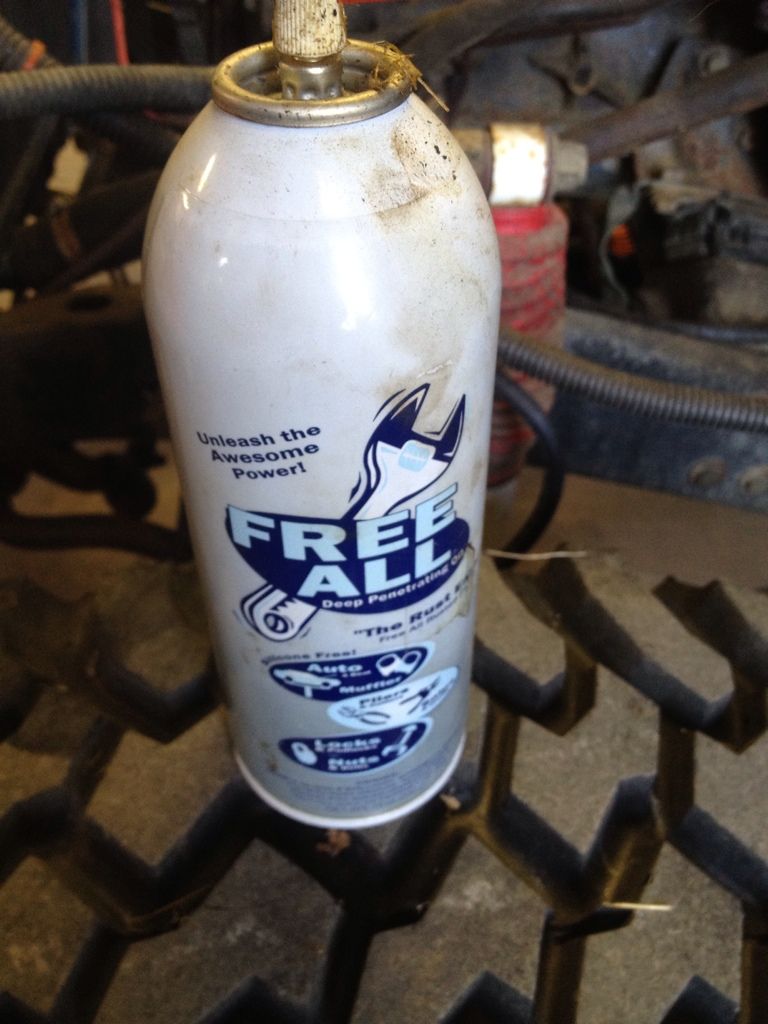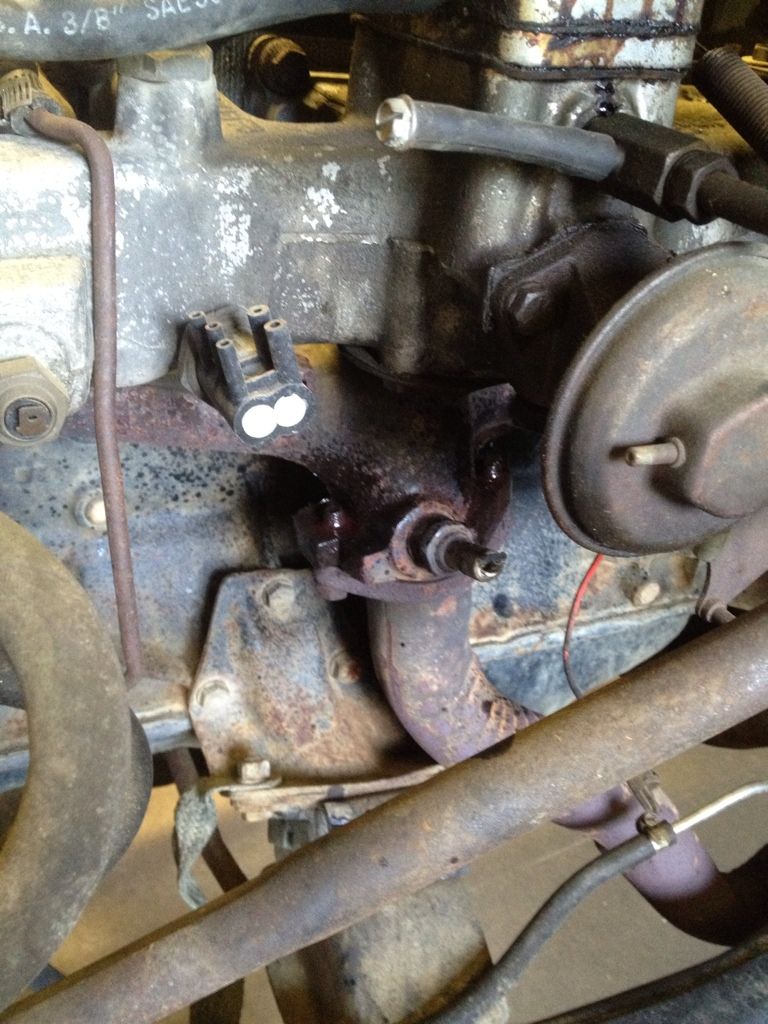 Removed the hood and heater assembly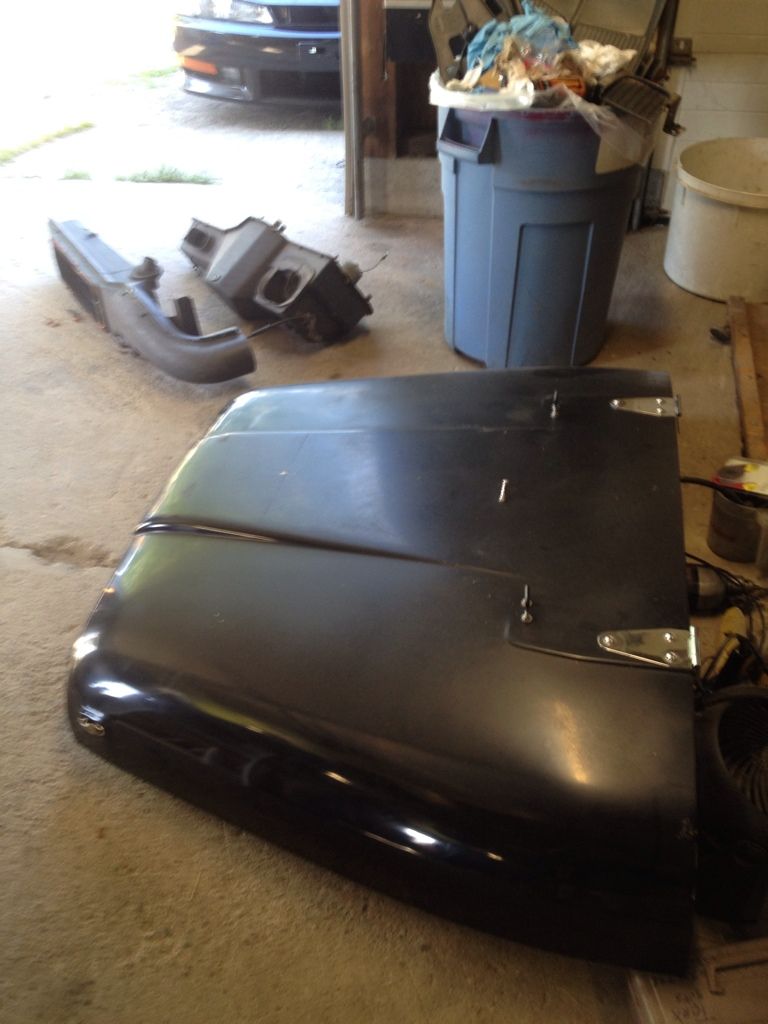 Took the Flex Lite fan off which I won't be reusing, removed the power steering pump from the engine and both belts
I'm not sure if I'll pull the engine, trans and transfer case next or remove the fuel tank. We will see what tomorrow brings.
Next week is 20th anniversary of buying the Jeep. I think this is a pretty good present for it.