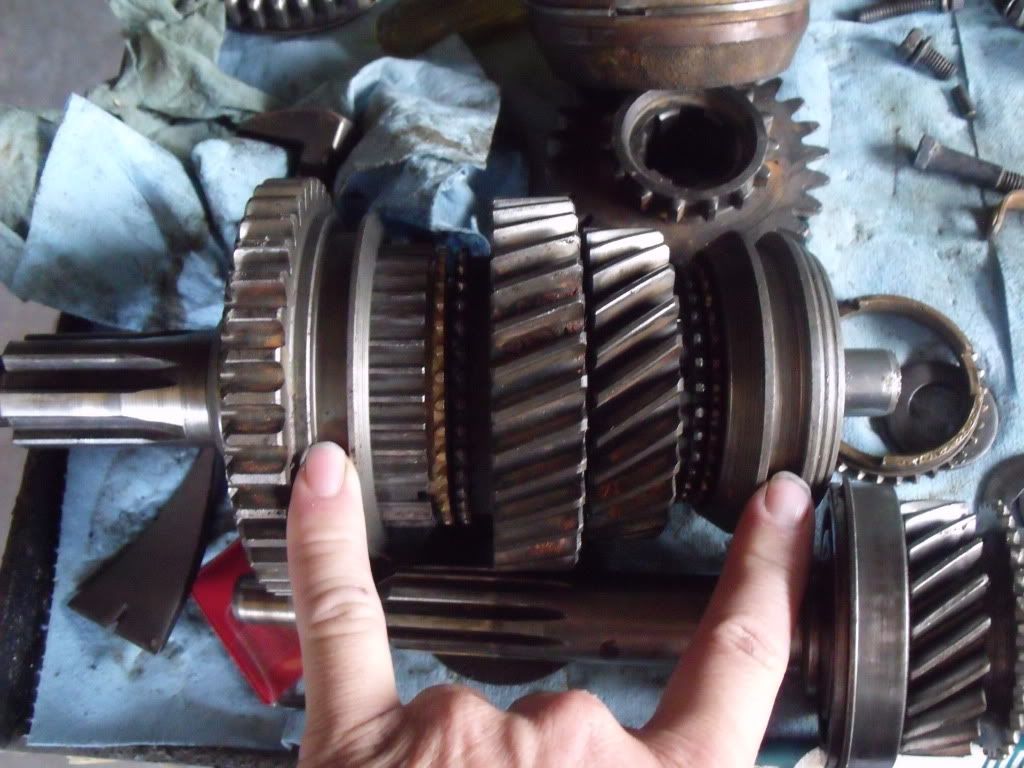 These rings should be furthers apart, while in the trans, in order to lock the trans up to facilitate the removal of the nut and gear.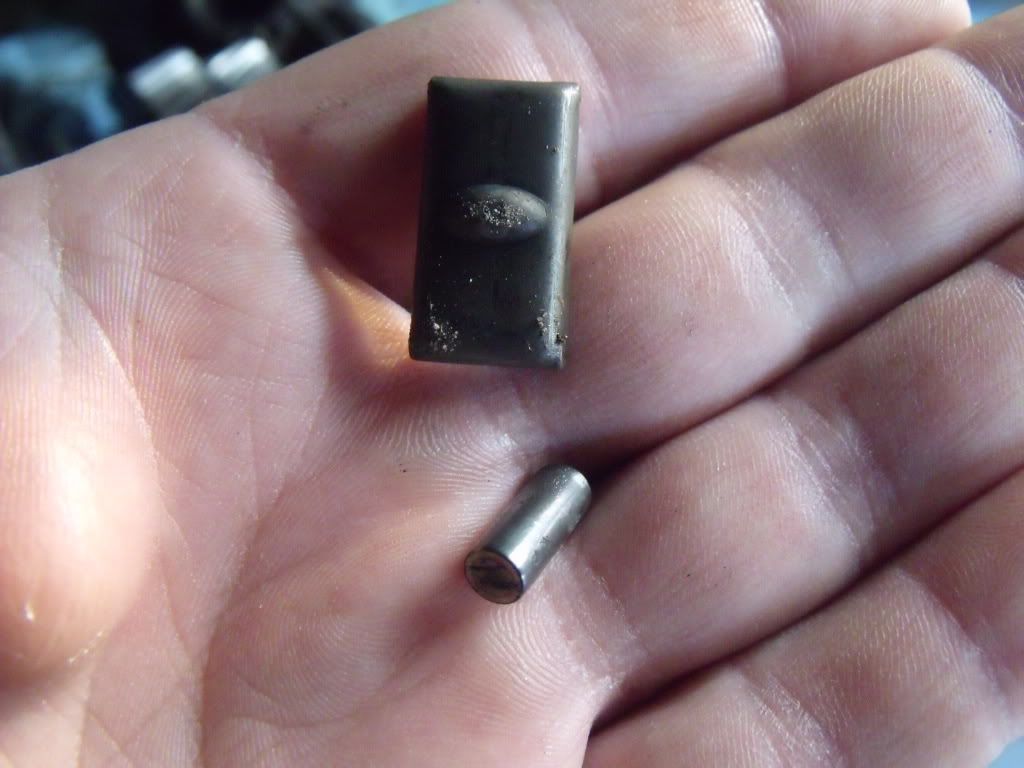 This pic show the bearing and syncro slider.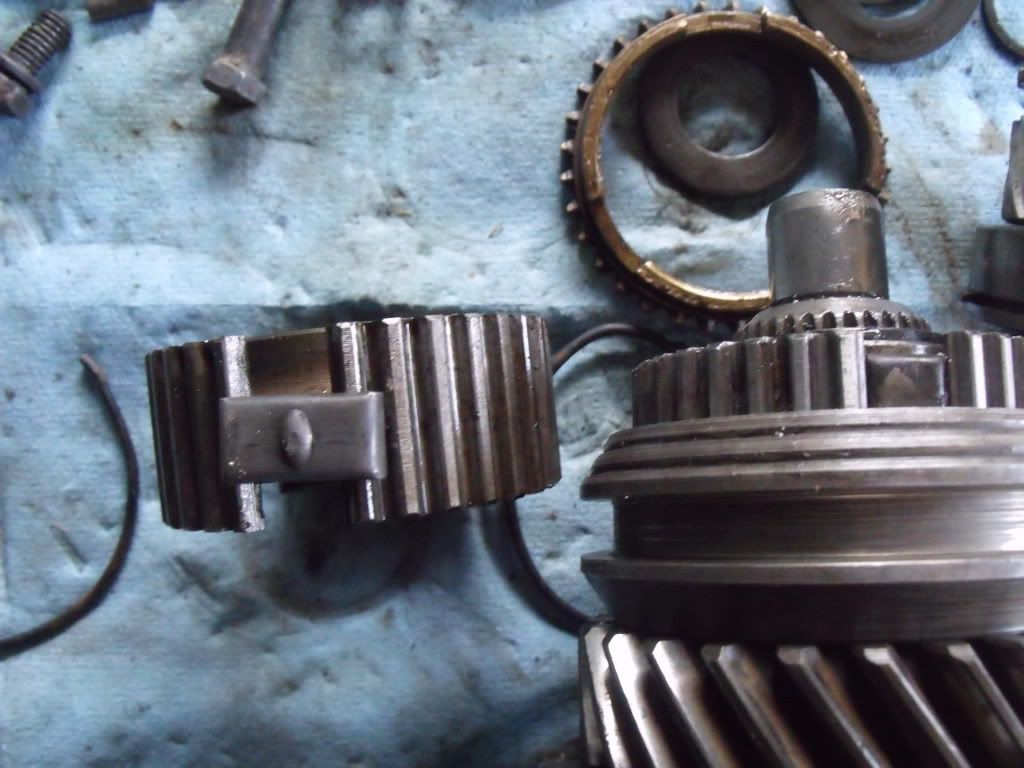 This shows where the syncro sliders go. There are 3 of them.
This shows where the bearings go. Make sure to use vaseline to hold the bearings in.
This shows how they fit together outside of the trans.
This is why I have the trans apart.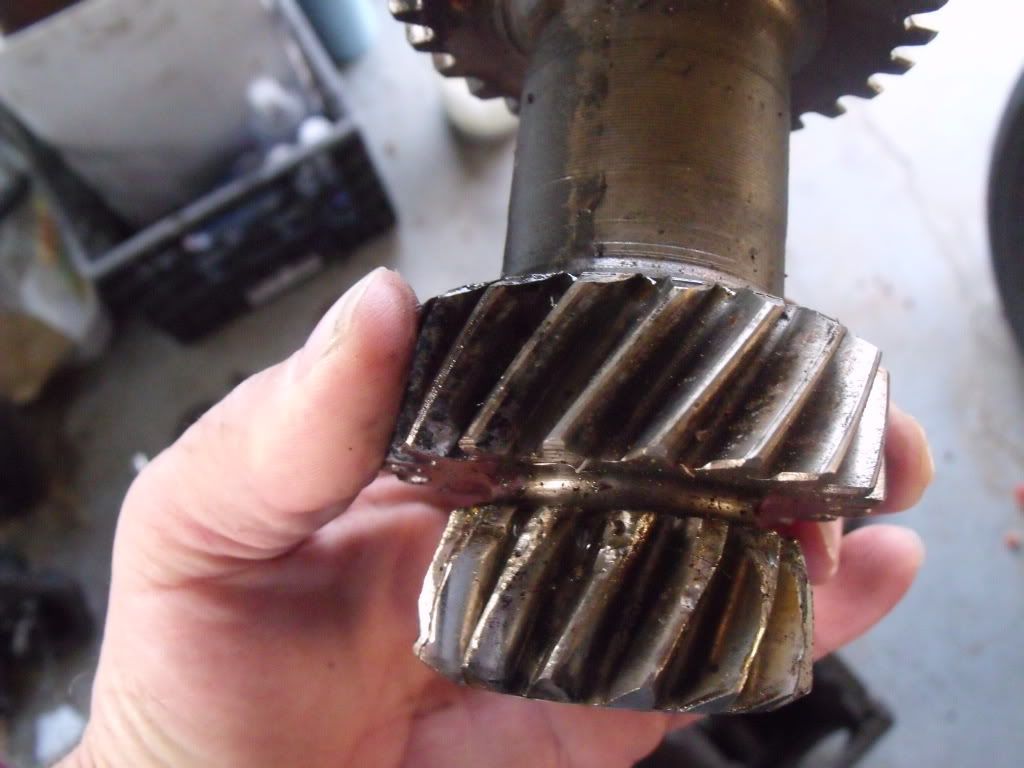 Another reason, same trans.
Some small pieces removed for blown trans.