Inner fenders welded on: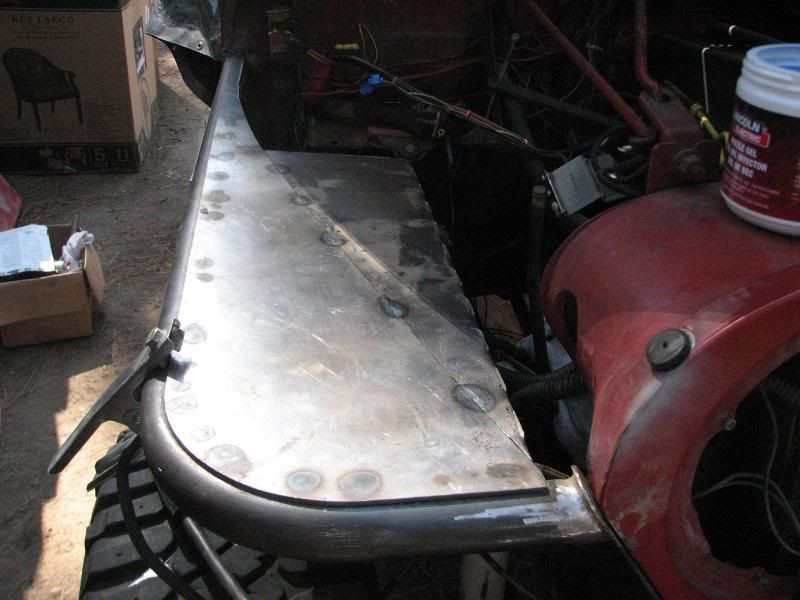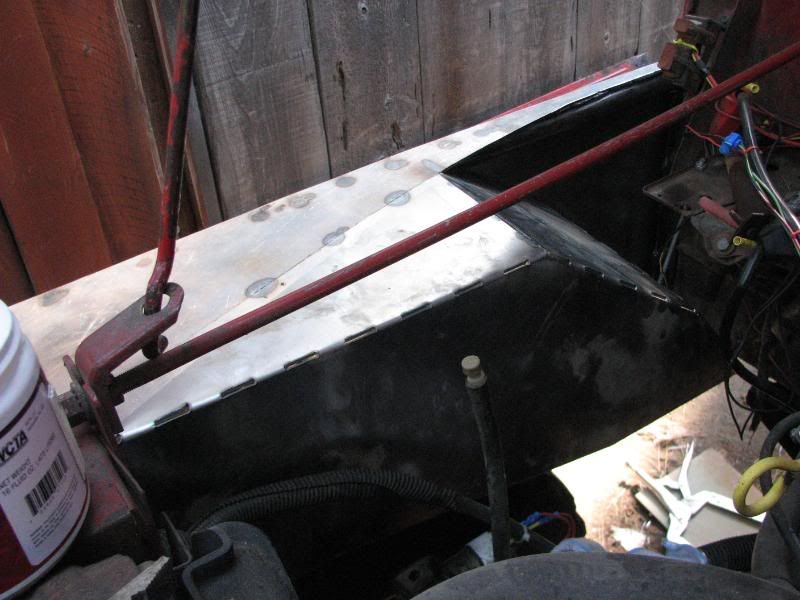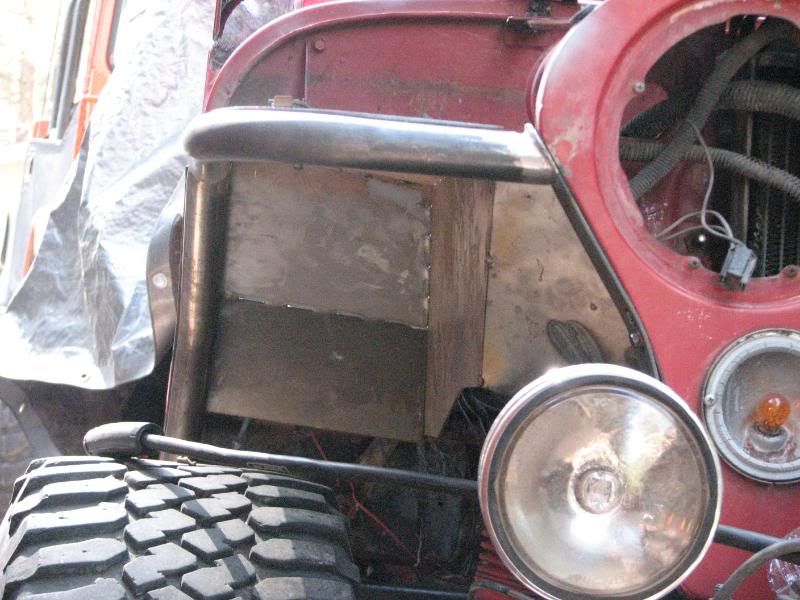 Once I got the fenders cleaned and prepped I pulled the windshield off to get it ready for primer, Suprise more rust! The bottom of the winshield was rusted out, so had to wait for new one from Quadratec. I went ahead and ordered new windshield gasket and cowl seal while I was at it. Figured it would be nice to not have a waterfall pouring down the dash and onto the stereo like it did last winter.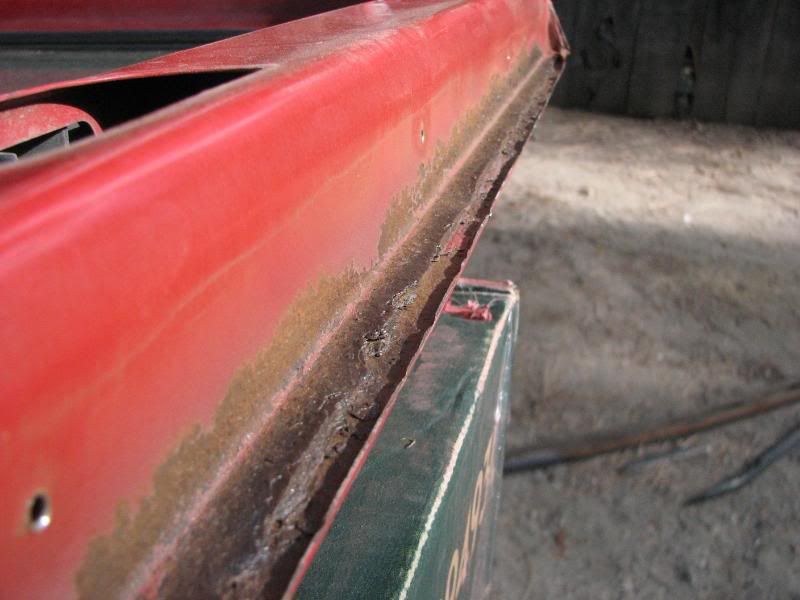 I also ordered some Smittybilt rocker gaurds, full corner gaurds, primer and paint. While waiting on parts I decided to re-finish all of the trim peices in black as well as re-paint the frame and bumpers.
By this time my wife was getting a little irritated with the jeep project. Everytime I came in the house after working on it she would ask "So what do you need to buy for it now"? It was now late July and we had not done many family activities, I was bit by the jeep bug and was a bit obsessed with getting this project done.
By August I received all of my parts accept the full corner gaurds which apparently are back ordered until October.
I hauled the jeep and parts to my buddies house where we were going to use his garage to paint it. We did final sanding and threw some primer on it. My buddy Chris helped out a lot through the project, he spent a lot of time behind the sander.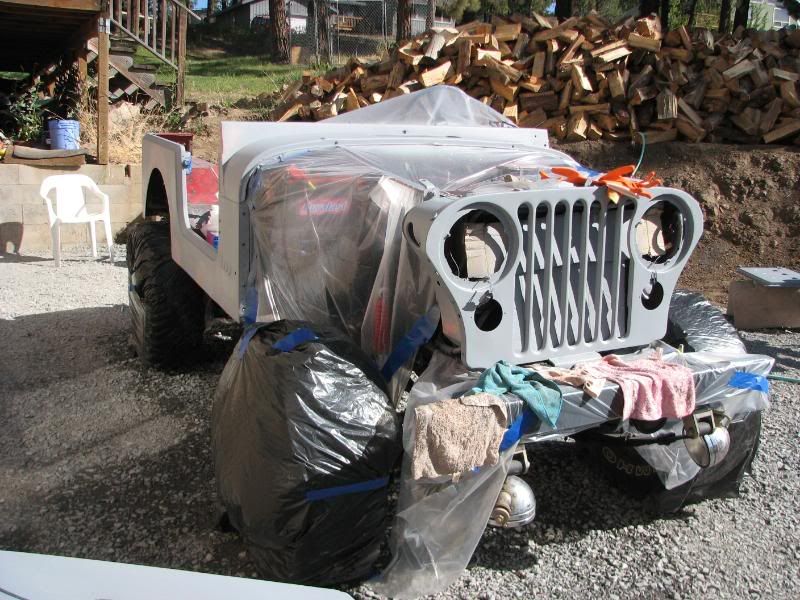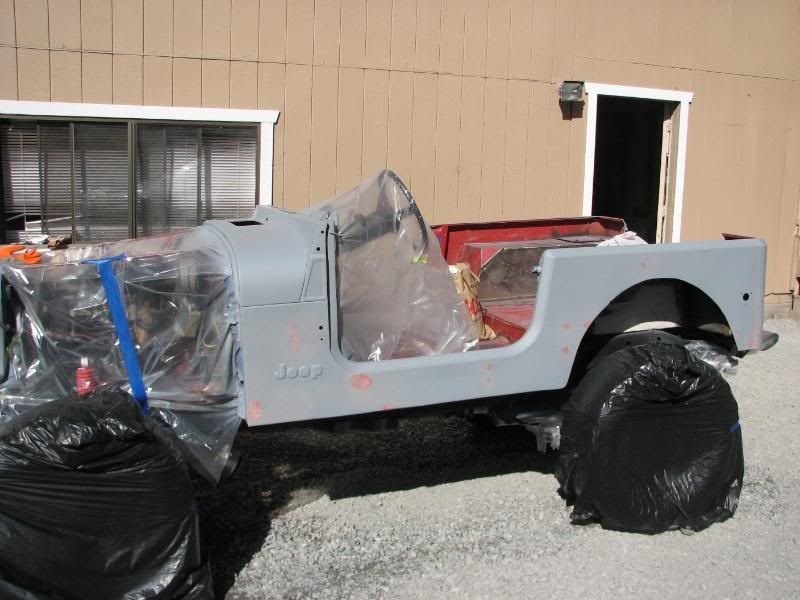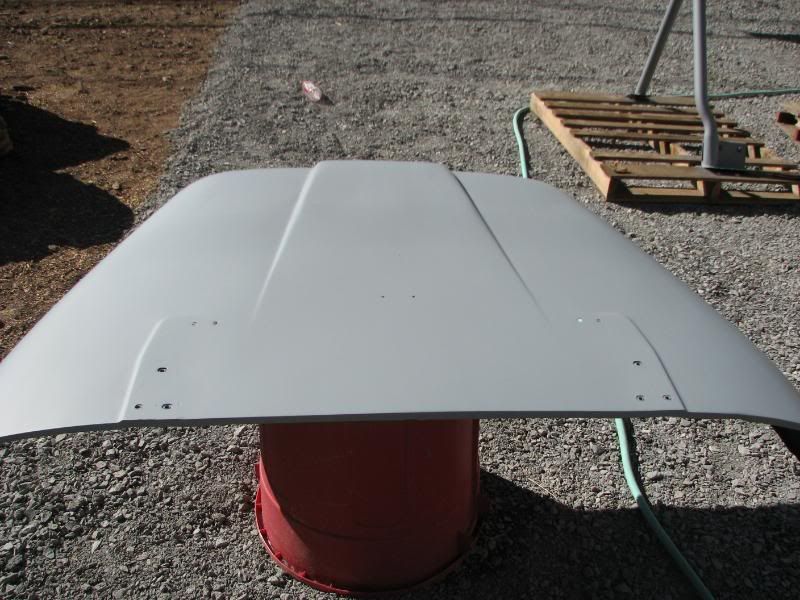 Next step, Paint!! The one thing I actually planned on doing all along. The paint I ordered came in a two stage kit. It had everything you needed minus the spray gun of course for $200. Never painted an automobile before, so like welding this was going to be a learning experience.
I was pretty happy with the results for a first timer. The paint job wasn't perfect or my body work, come to find out after getting some nice shiny paint on there. Hey, I didn't want a barbie jeep. If I did I would have taken it to a professional.
Just rolled out of the garage.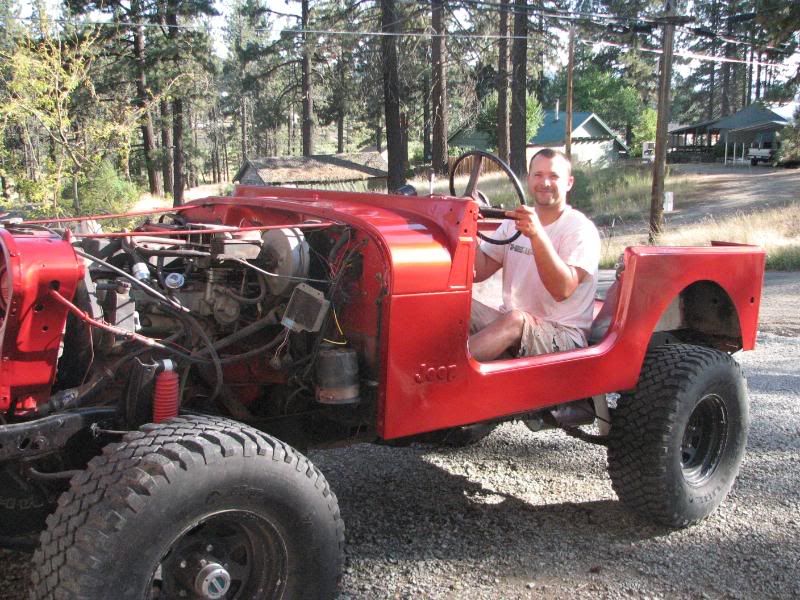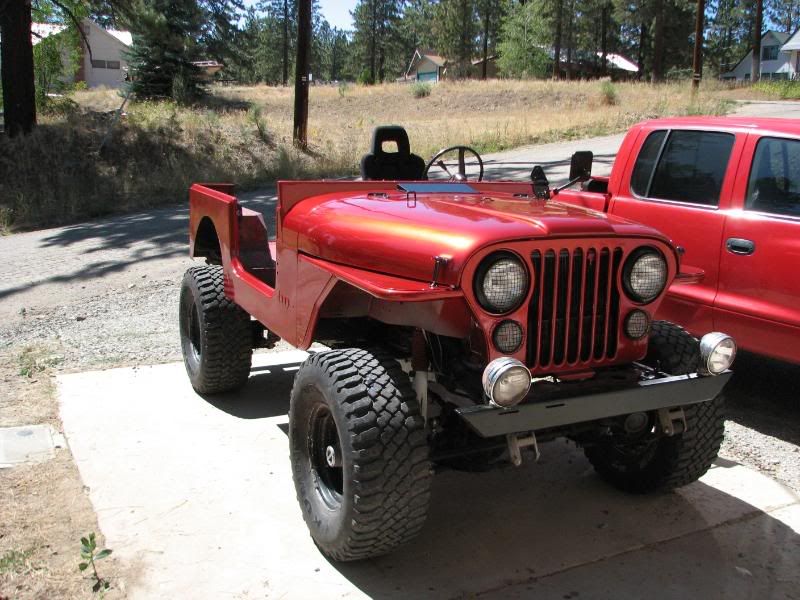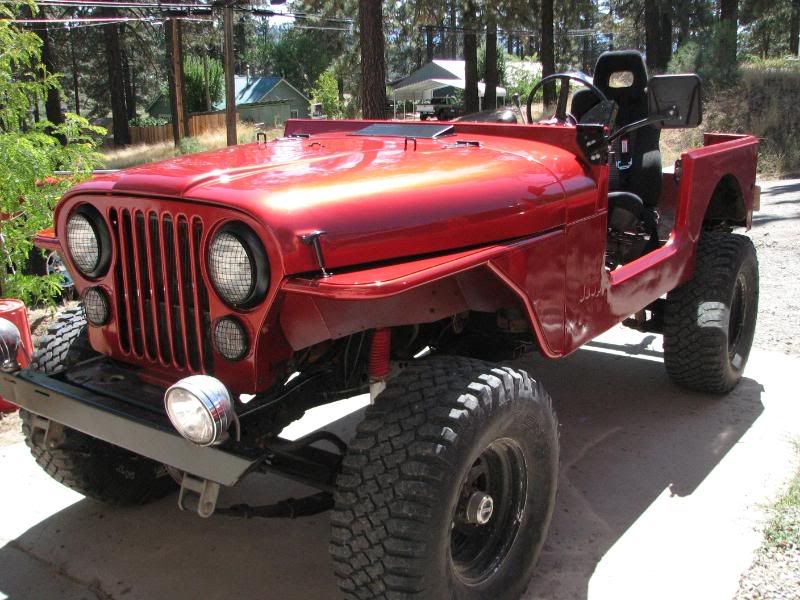 My jeep will be used for hunting, camping and 4 wheelin. I just wanted it to look better than it did and that I did accomplish. Not only does it look better it is also much safer, I now know if I get in a wreck my seat will stay attached to the floor and not send me off into the wild blue.
So over the next couple of weeks I ordered some U-Pol bedliner, 4 point harness and a carpet kit. The U-Pol was a slick little kit. I ordered the clear so I could mix in some of my base color, so it would somewhat match. I also sprayed the top rails where my kids are always climbing on and the front entry. I also installed the carpet kit which I know seems like a waste because I just sprayed it with U-Pol. I like how carpet dampens road noise and keeps it warmer in the winter.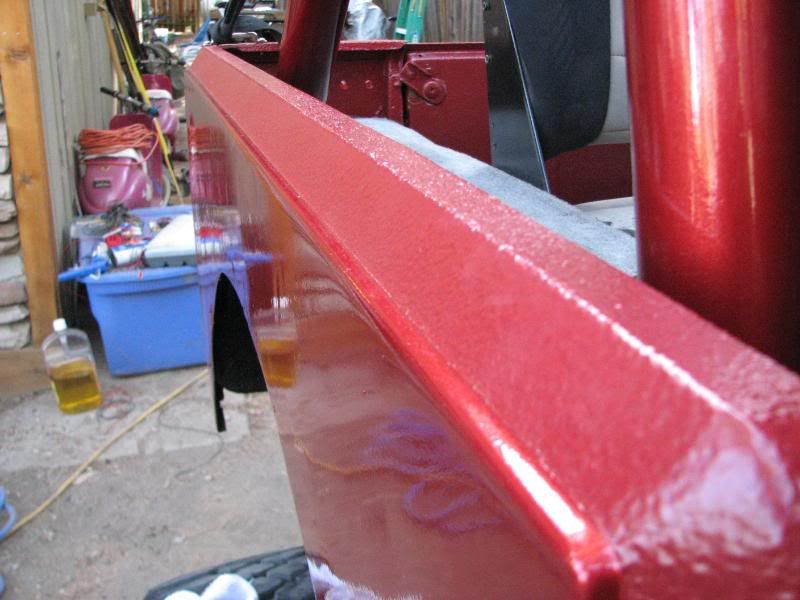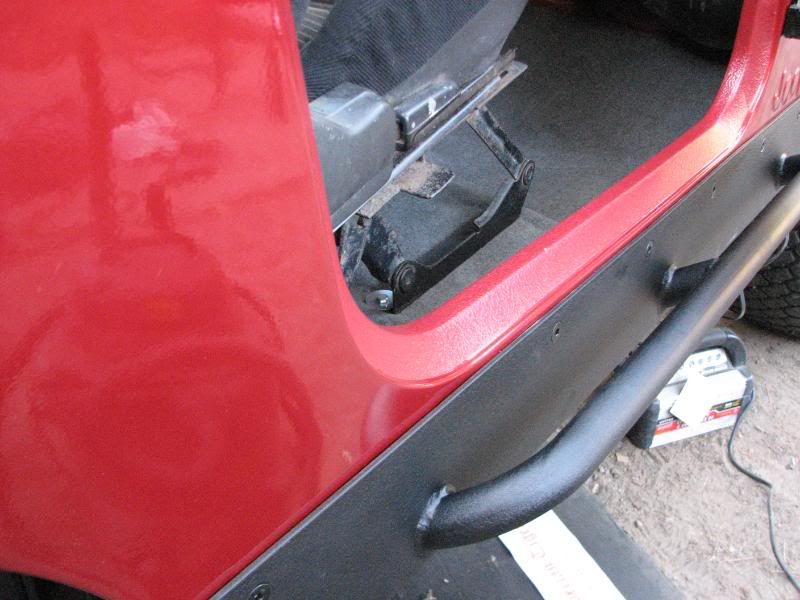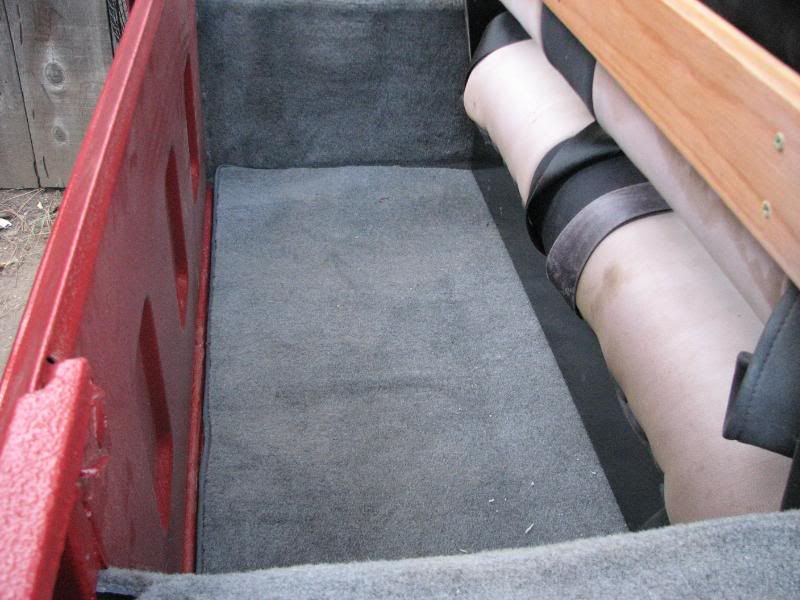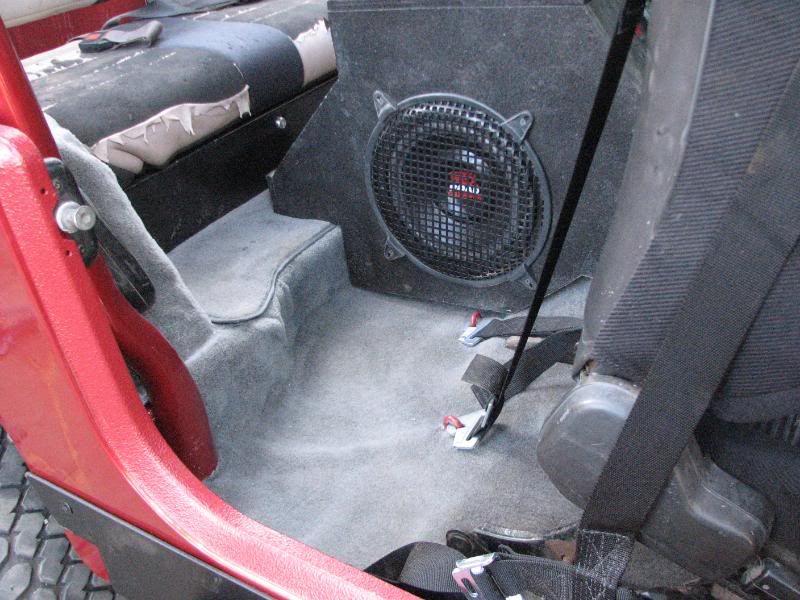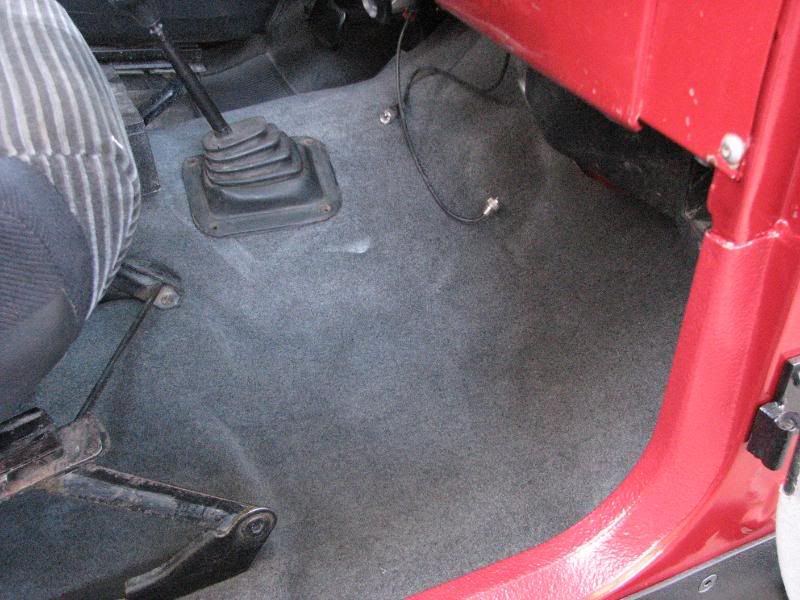 So I pretty much got everything done now. I also intalled a set of rear TJ flairs for now until I get some rear tube flairs to go with my corner gaurds which will hopefully be here soon. Next summer I will try and get some new seats and maybe start on making a full cage.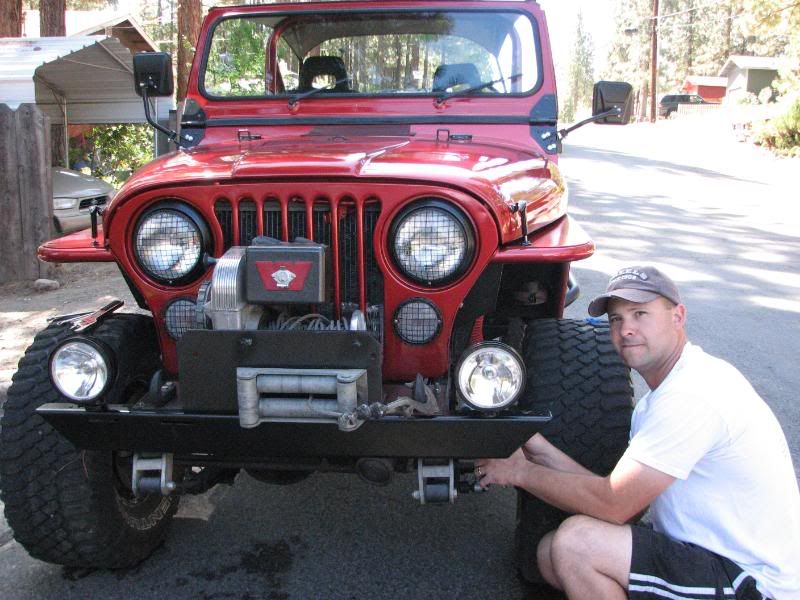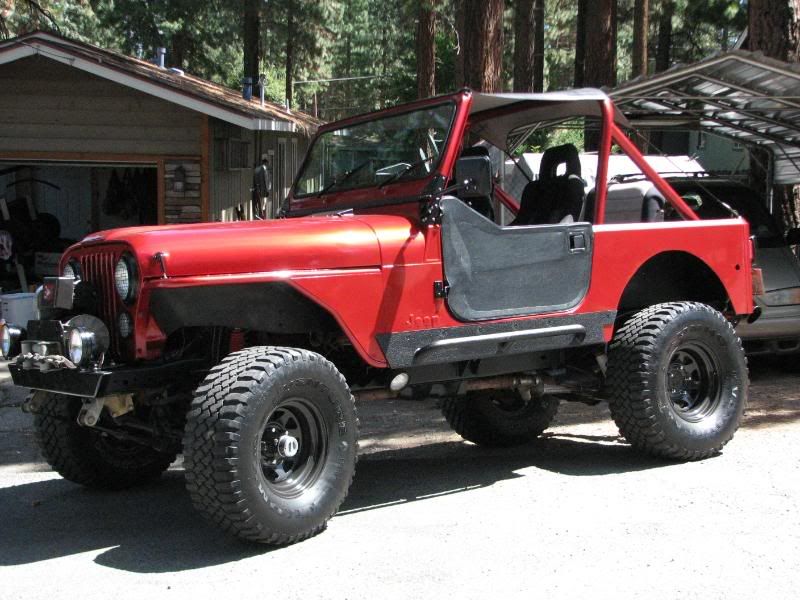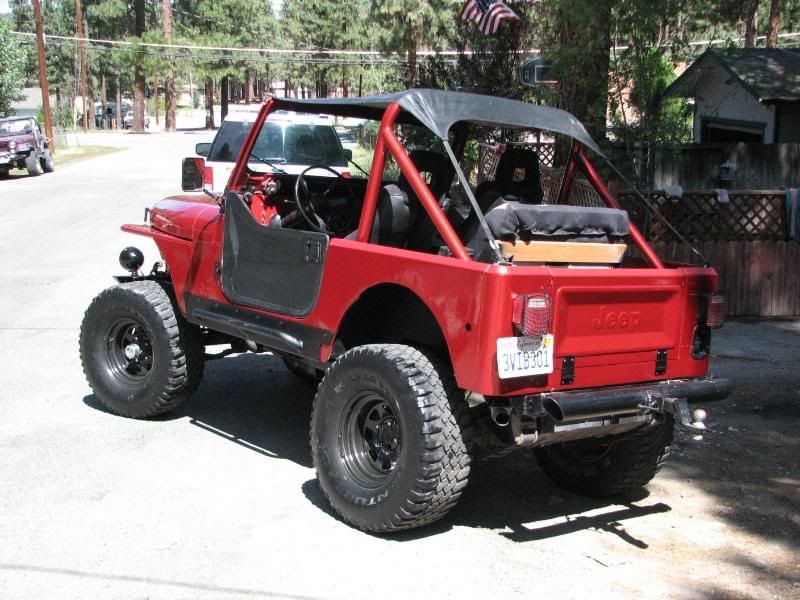 I will try and get some more pics soon. Now I started on building a rear bumper and swingout tire carrier. I will post more progress pics soon.