Simple Brake Light Upgrade
---
I was tossing around the idea of trying to add LED's inside my tail lights to brighten them up a bit and keep the stock CJ look. The stock looking LED lights available are a little pricey so I figured I might as well try a cheaper solution. I figured I would share my results with all of you. So rather than buying LED lights to fit inside my stock CJ brake light housings or buying the full LED replacements, I decided to do a little test with a couple brands of reflective tape.

Here is a picture of the inside of my tail lights. The metal backing plates are a little rusty but I cleaned them up a bit with some sand paper. Notice the extra green wire with the bolt attaching it to the backing plate, that will be my dedicated ground to the lights once they are mounted on the Jeep. I also taped off the license plate opening to keep the lighting as consistent as possible.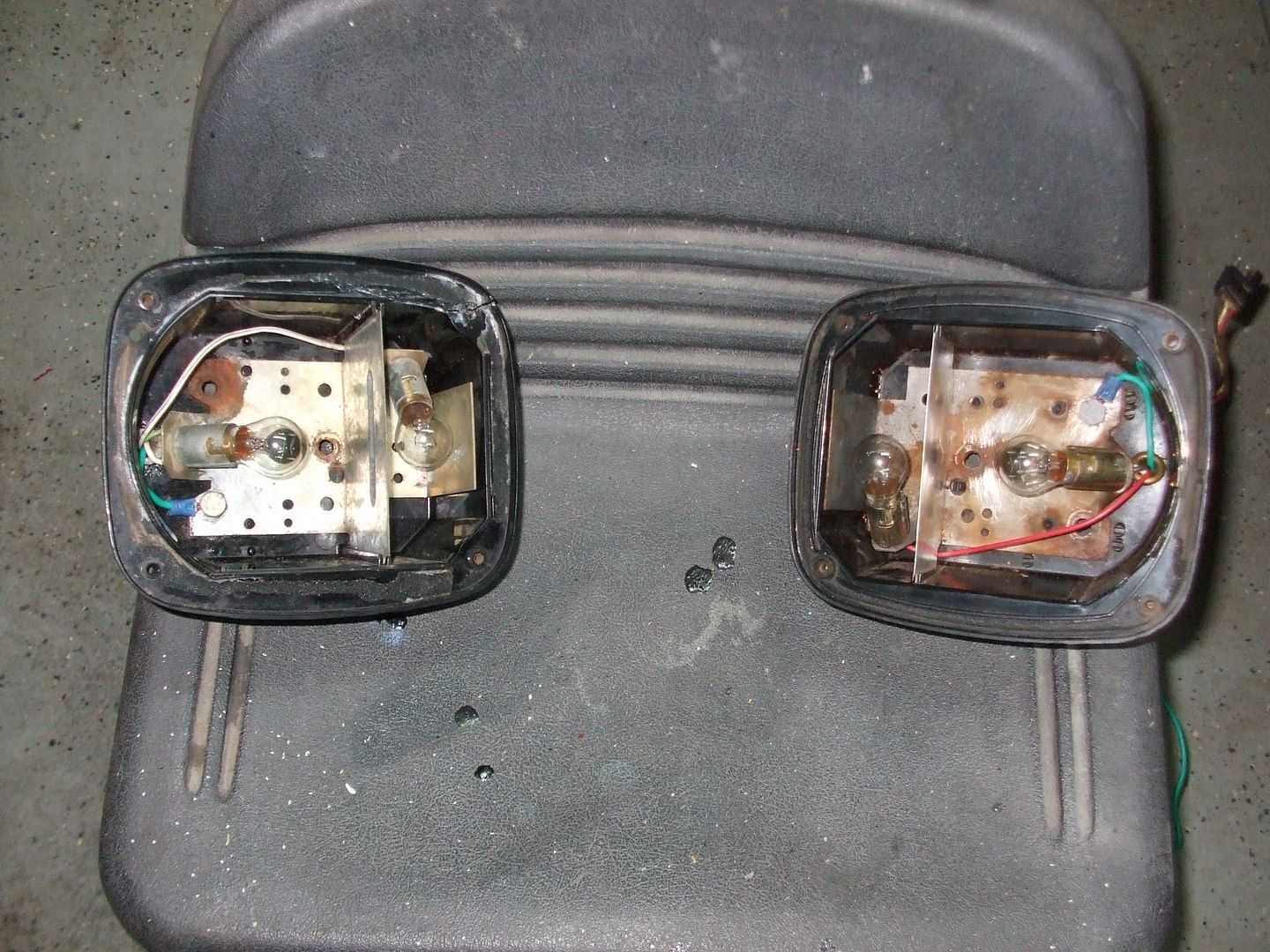 Here are the lights with the brake light portion of the bulb illuminated. Notice that the left side is just a little bit brighter so I will keep that as my base lighting and make my modifications to the right side for comparison. You can also see a small sample of the two types of reflective tape I used.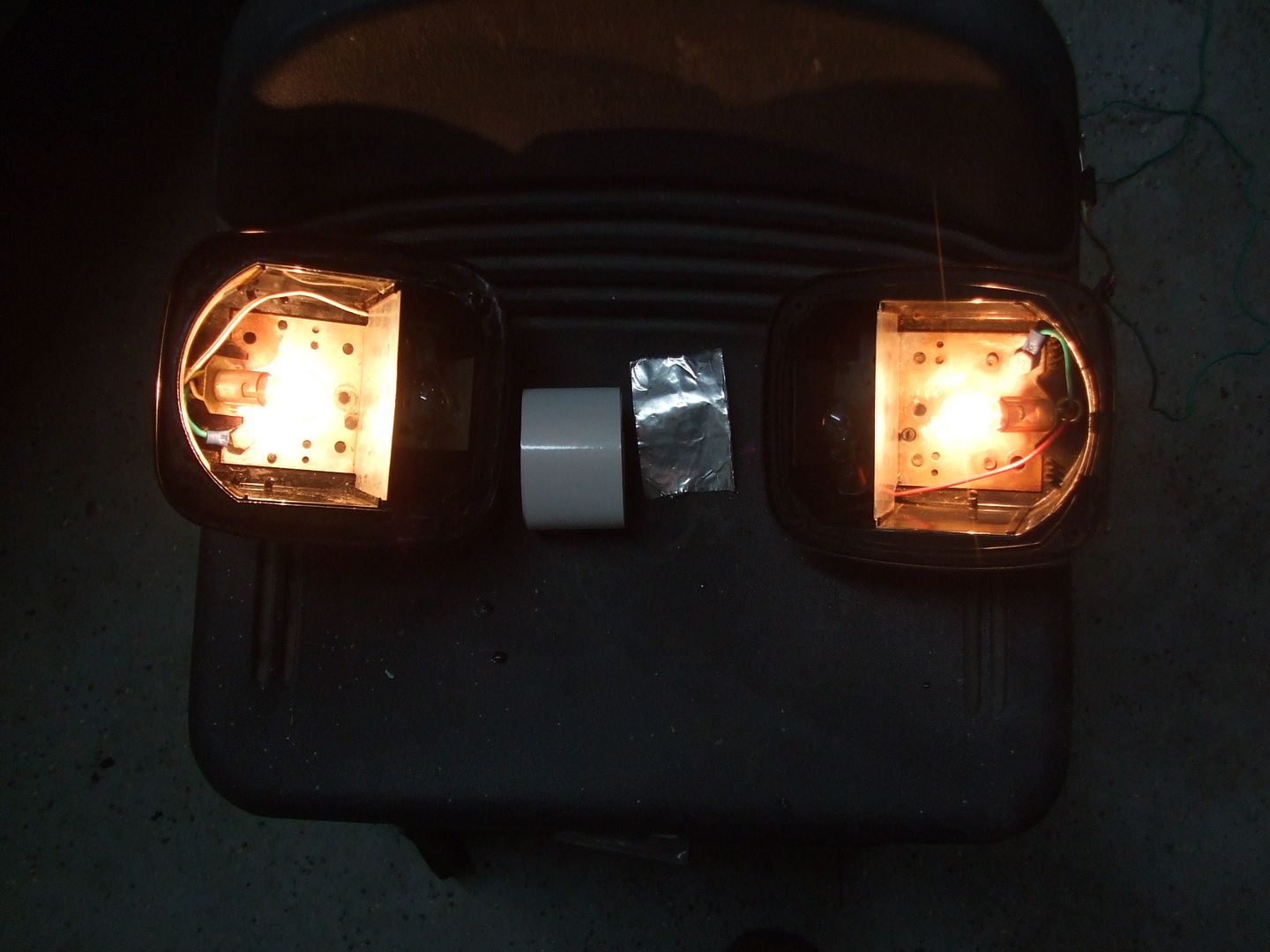 In this picture I used that high temperature foil tape you use on interior home heating duct work. It is fairly reflective and you can see how much brighter the light is with the reflective tape installed. This is fairly similar to aluminum foil.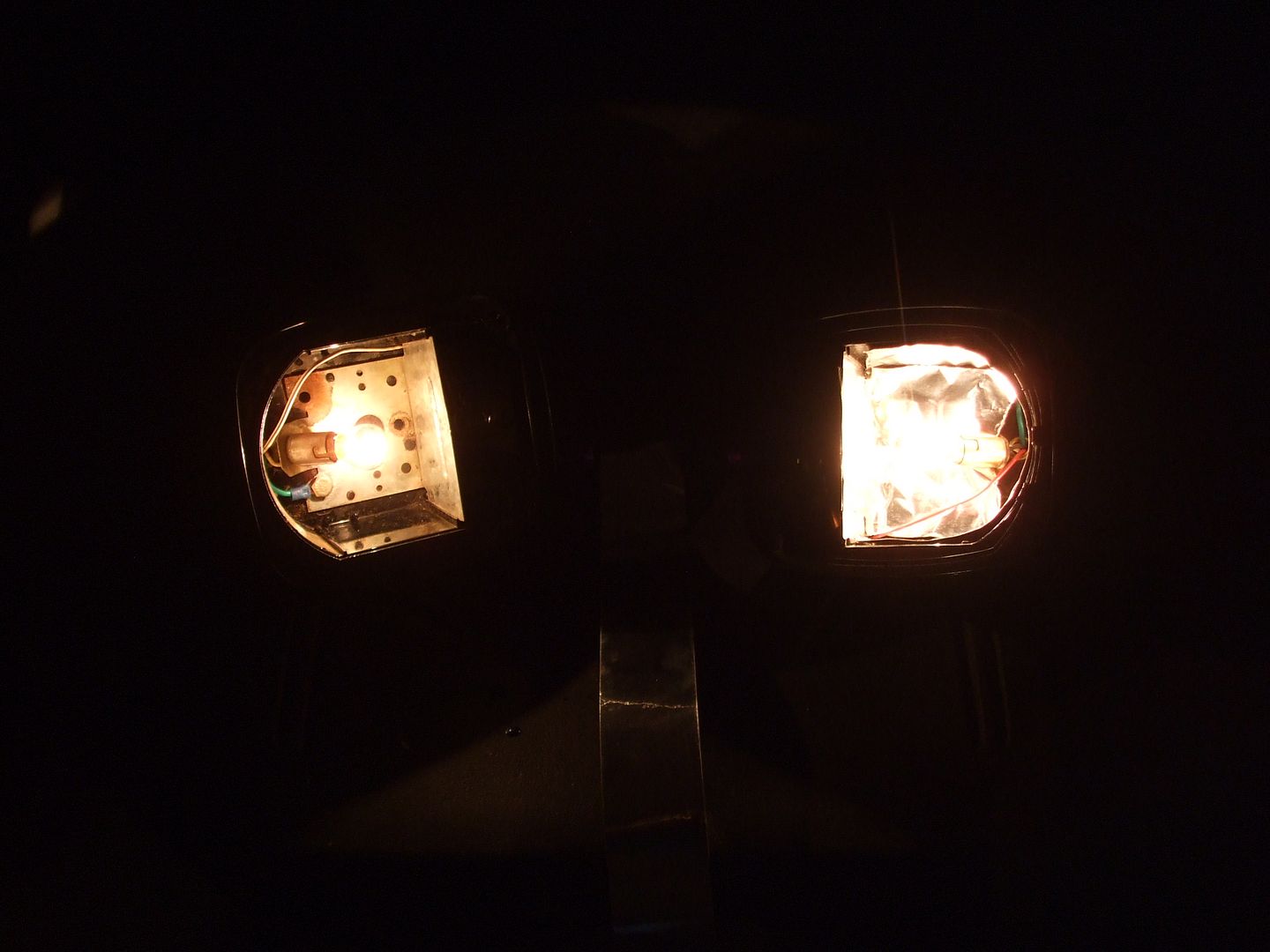 In this photo I lined the inside of the housing with white reflective tape that you would use on car trailers or to mark your mailbox, ect.,. This particular brand was Avery. You can see how the reflective tape outshines the aluminum tape. Pretty much what I expected to see.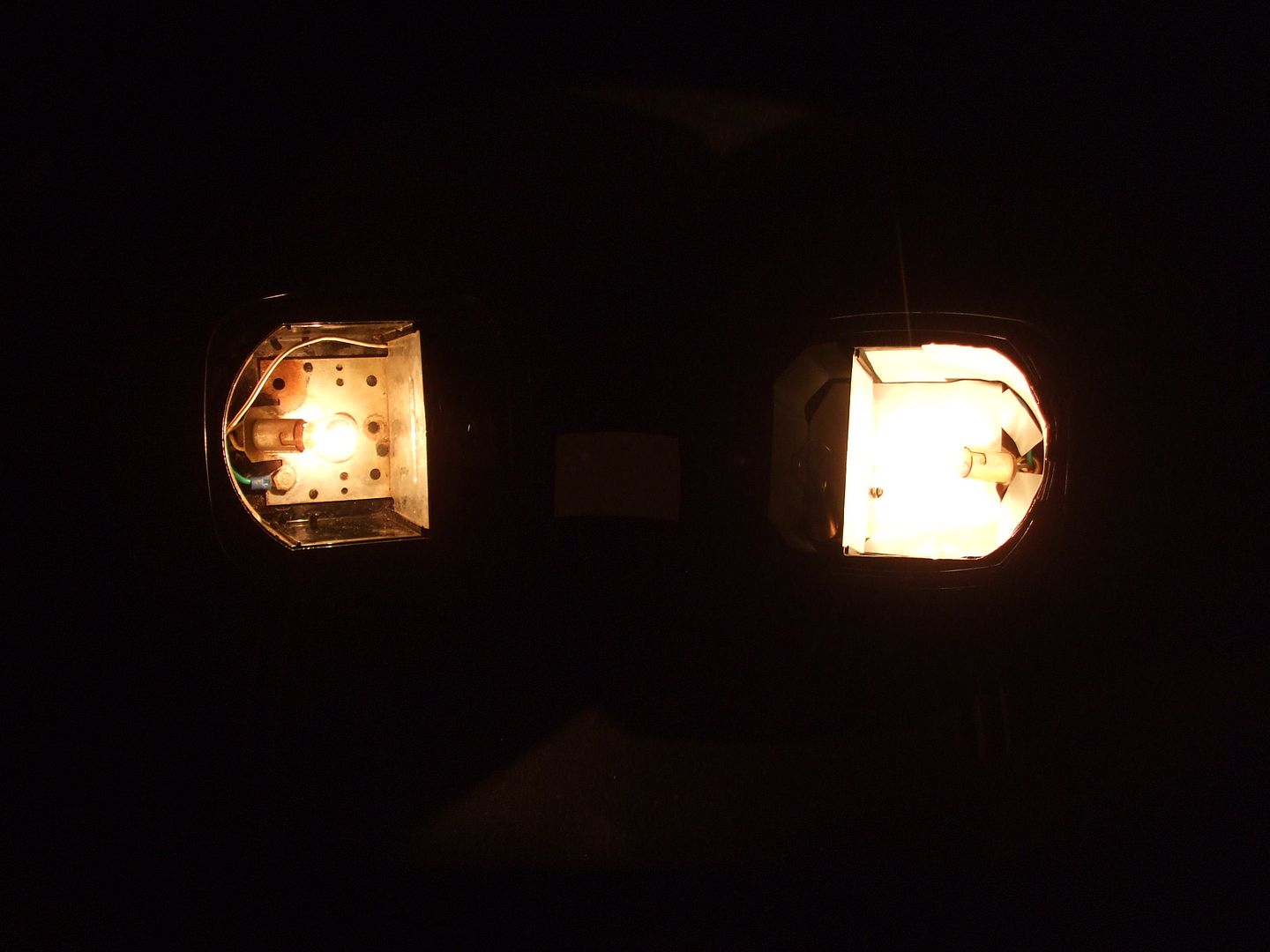 Here is a picture of the reverse lights. Not quite as drastic of a difference as the brake light but brighter none-the-less.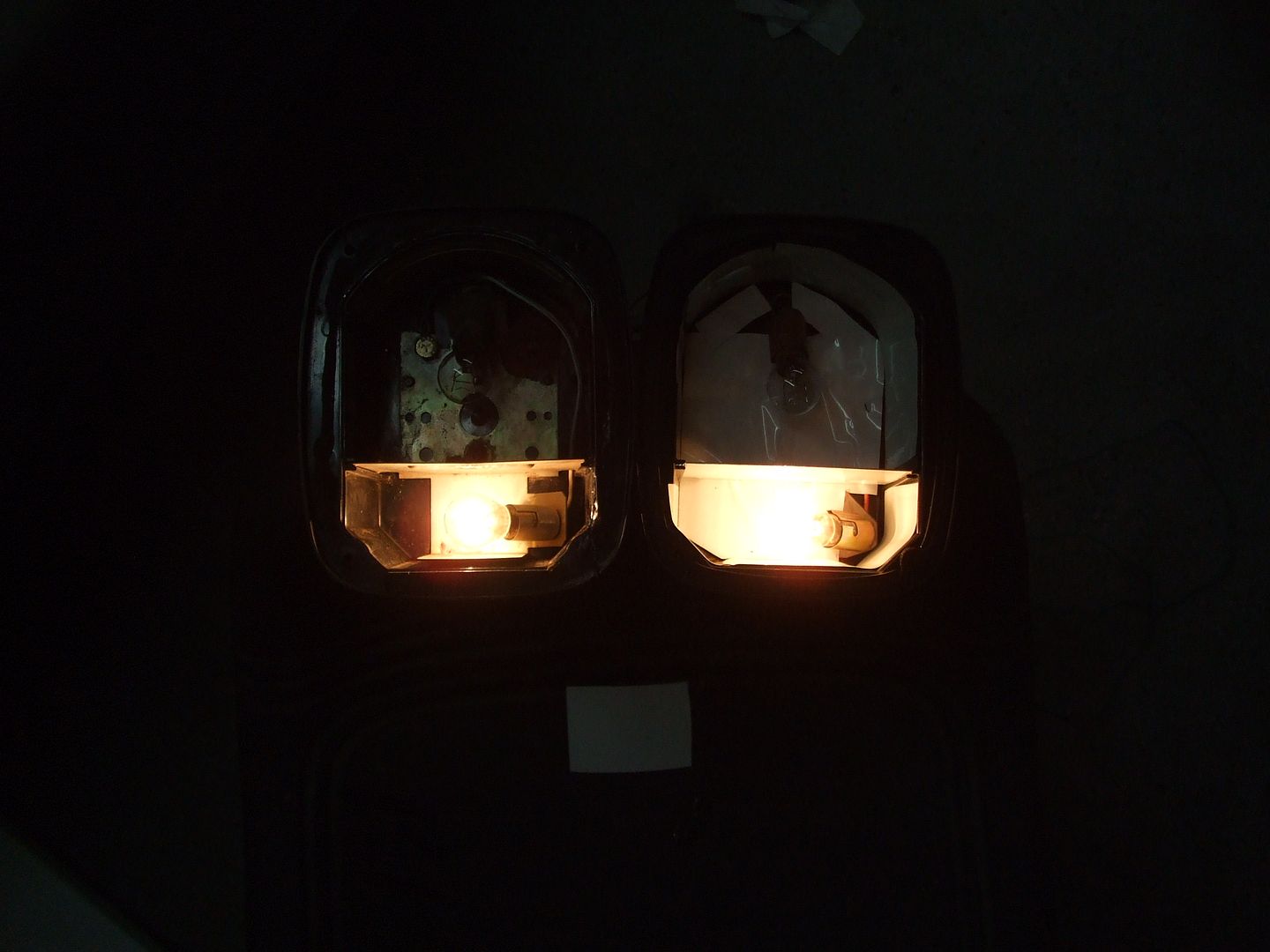 The strips of reflective tape cost me $4.50 for a 2" x 144" worth shipped to my door off of eBay by a seller named
graystone101. They are basically scrap pieces to him. It took less than half the tape to line the insides of both fixtures. Not a bad $2.50 upgrade to give my lights a little extra oomph!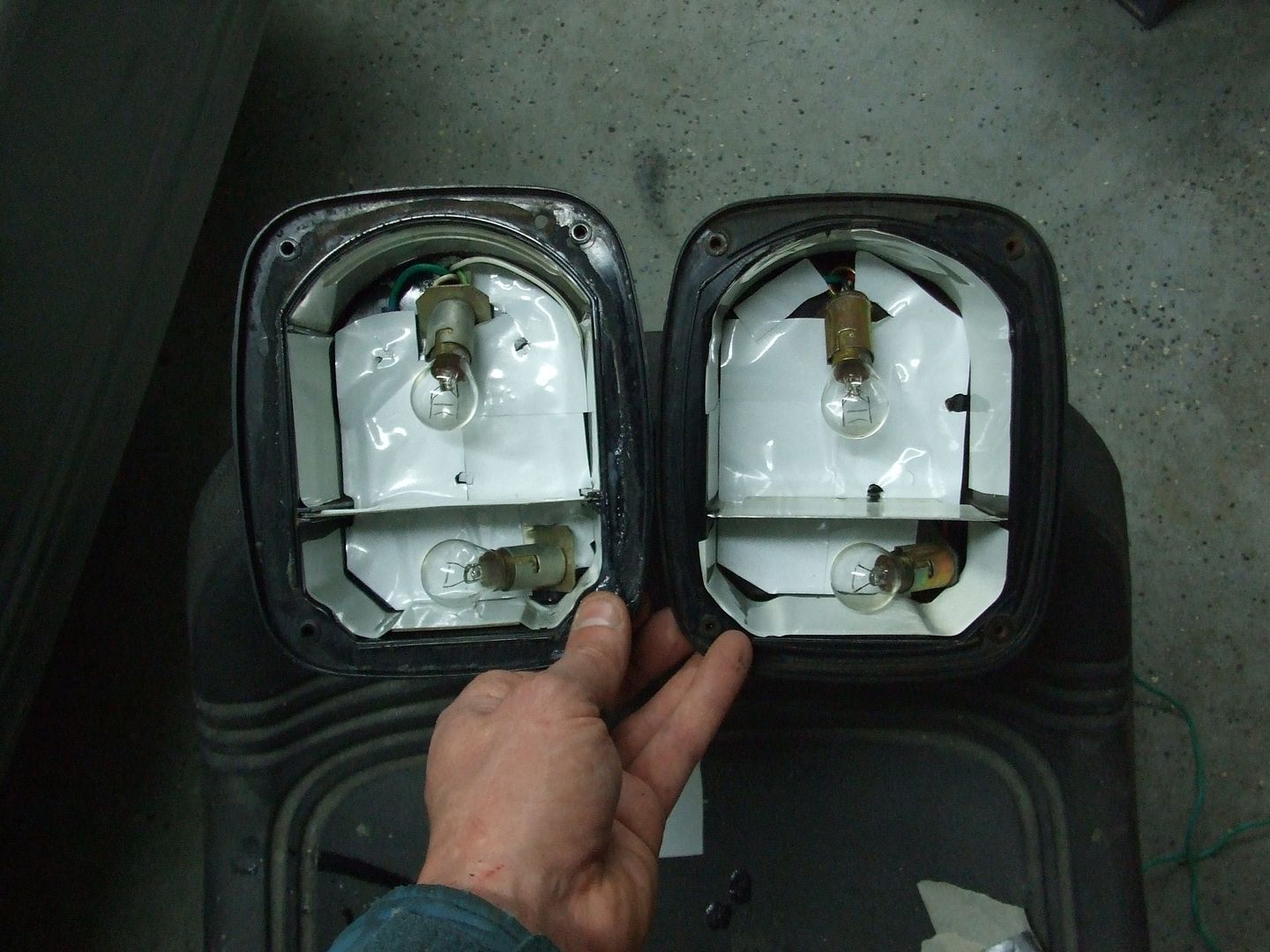 Here's one with the flash.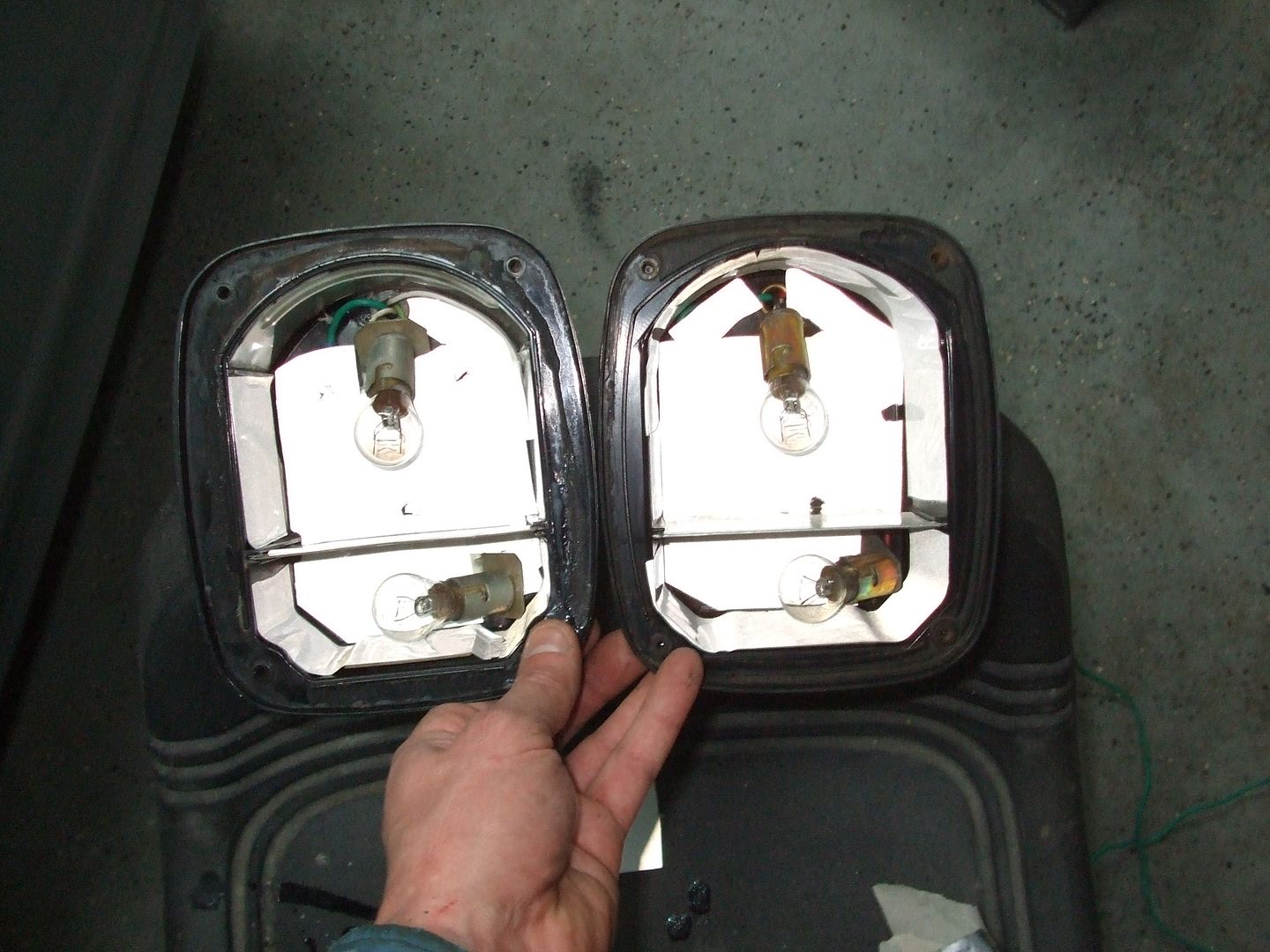 This final picture is with the lens covers installed, stock on the left, reflective tape on the right with the brake light bulbs illuminated.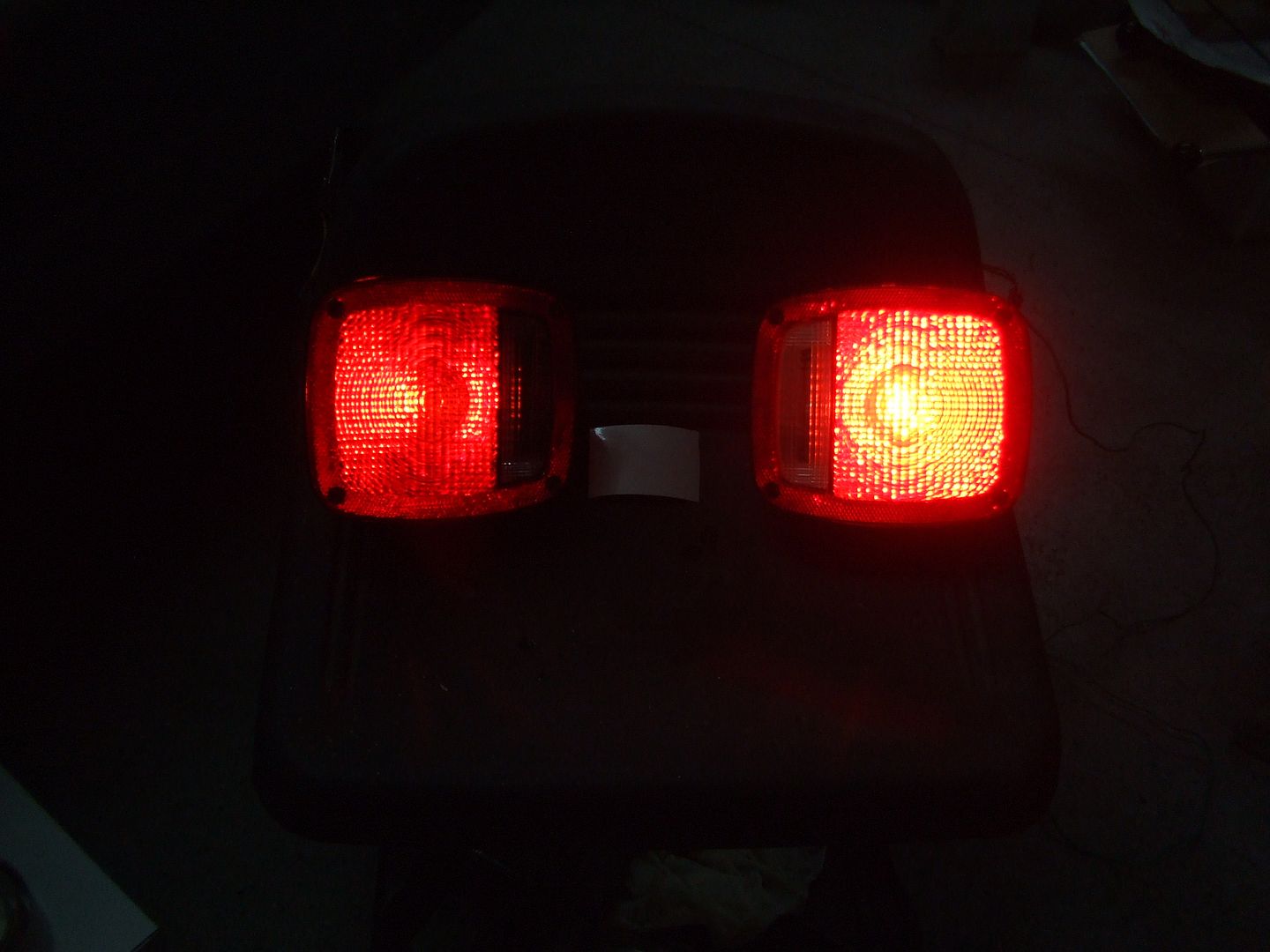 What do you think?

---
Mike
My build thread
1979 CJ7, FI 5.0L Ford, NP435, D300, Full floated D44 Detroit, D30 Detroit EZ Locker.
---
Last edited by Coiz; 04-29-2010 at

04:53 PM

. Reason: Add reflective tape info