This what I did when I put YJ springs with Shackle reverse on my CJ, it has bee a few years now.
I thought the dents in my shocks were from the shackle reverse, but it must be from the shocks being mounted to the spring plates. So I'm not sure if it is a narrow track problem, but some of the YJ's have this problem also I tried the shocks mounted both ways and the shocks still get dented. I'm off on rainy days, so I had time to get some hardware made.
I ordered new shocks and made longer shock towers. I'm going to use the same size shocks, since I will be welding the tabs that I made somewhere around the top of the axle tubes. I'll figure that out when I get the old shock mounts cut off and the new towers welded on. The holes in the shock tabs are small. Those are the pilot holes. I will drill them the size I need when I get the new shocks.
]
I also made a set of rear shackles that are an inch longer to help level out the front. These shackles are 8 inches in length and 6 inches from center of the holes. They are 2 inches wide and 3/8s of an inch thick. This will help remedy one of the problems that I encountered while using an aftermarket frame.
I had to shorten the towers an cut a 1/4 inch wedge out to get the right angle and yes the Ford 350 shock towers would be easier.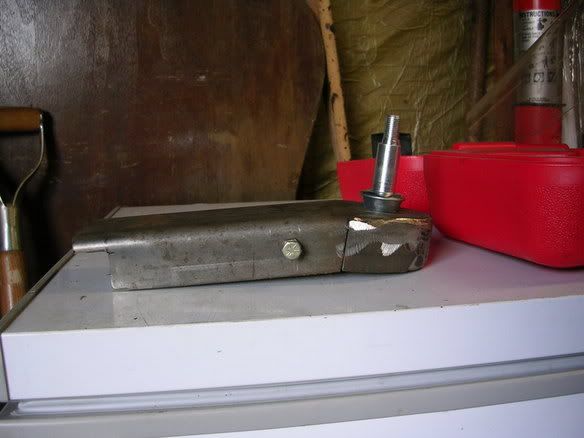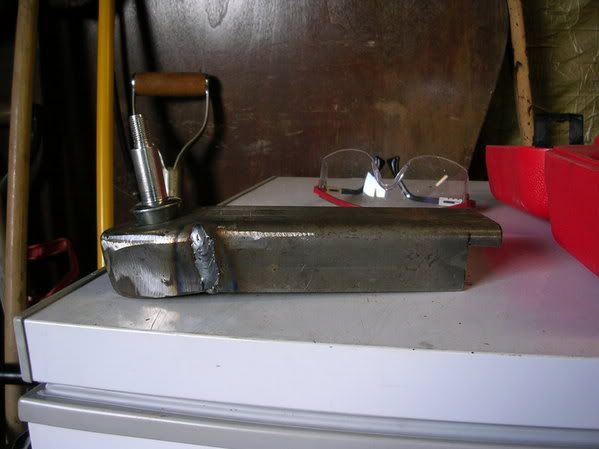 Had to do a little fender well trimming, but the only problem with that was the itchiness after cutting the fiberglass.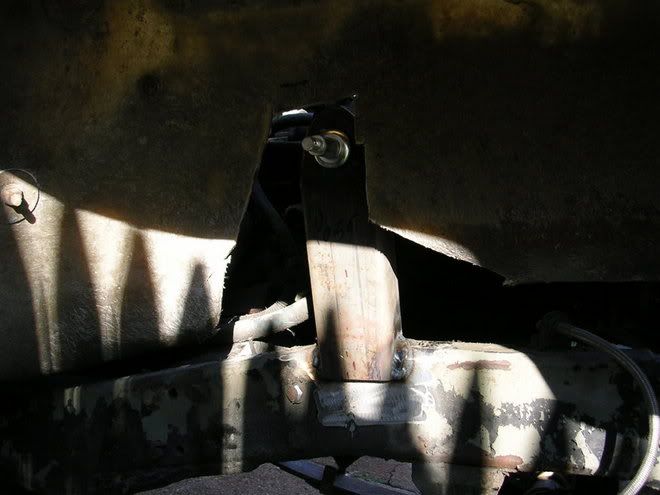 Here are the tabs tack welded to the axle tubes the pilot holes have been bored out to 1/2 of an inch. A 1/2 inch grade 8 bolt was used with the bushing that came with the shock for the bottom front mounts.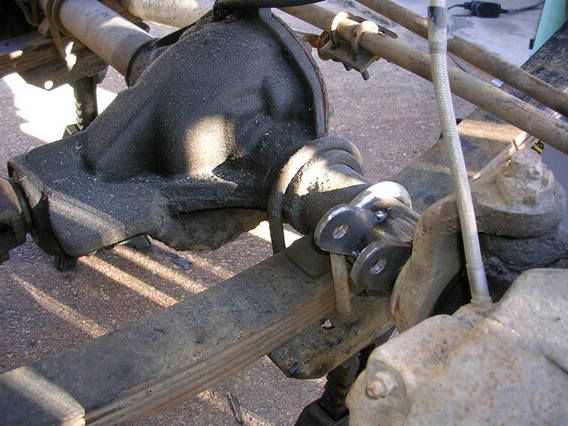 Finally finished.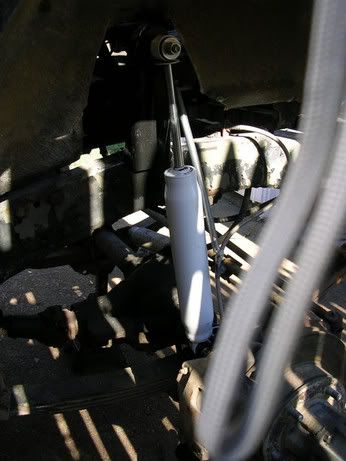 Drove it to work yesterday 140 miles round trip and the combination of the three things that I did helped the little bit of bump steer I had left. The little bit of lift in the back helped the steering geometry enough to smooth out every bump going through the steering wheel. With the new placement of the shock( for mine I have now noticed some cj's already have the shocks mounted like this) and the Skyjacker Nitro shocks she drove great.
The winter is almost to an end so the meant a nice weekend for a trip to Richland Furnace. So the shocks made it through the ride with out any dents so far so good.
The rear I bought shock mounts that bolt to the spring plate that came with the REE yj spring kitfor my CJ.