Servicing Hubs guide with lots of pics
---
Well this is mainly just because I havent yet done this on my jeep and figured it was time now that I had to replace a caliper anyway. I've got a couple questions I'll get to at the end before i make my parts run.
This started because I was trying to bleed my brakes and sheared off the bleeder valve, then the MAW's kicked in when I realized I hadnt serviced the Hubs since I bought this thing! First removed the caliper to replace and brake pads which were still in good condition so I set them in the new caliper for the time being. You can see where the sheared off bleeder is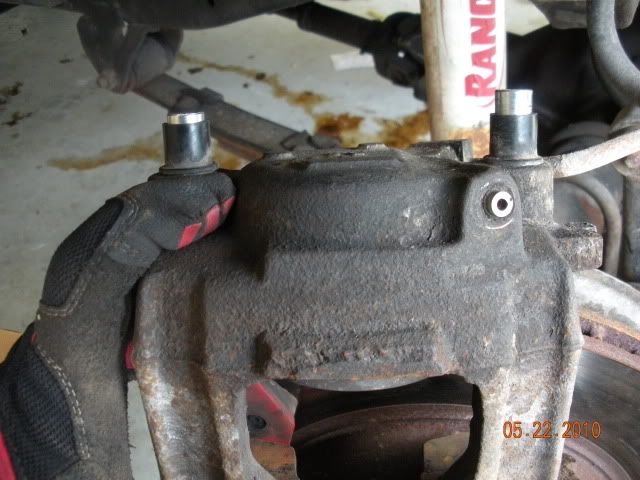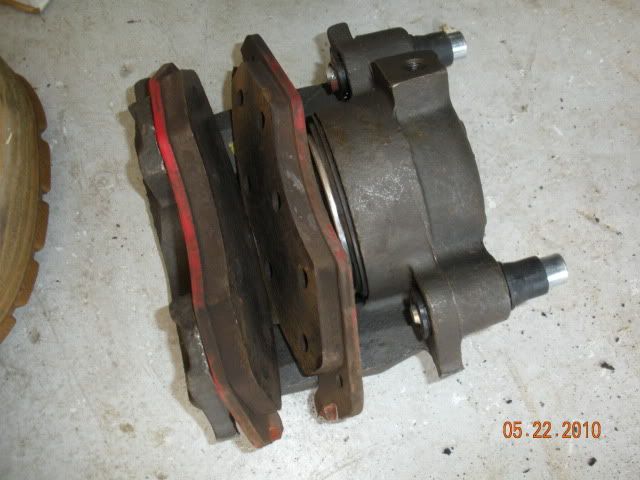 After that I started taking out the pieces carefully, cleaning with brake cleaner in between (do this in a well venitilated area!), and arranging them in order they came out just in case I get amnesia between now and when I put this back together. The PO (or PO's mechanic) used the screwdriver trick to get the hub nut off so that'll be getting replaced.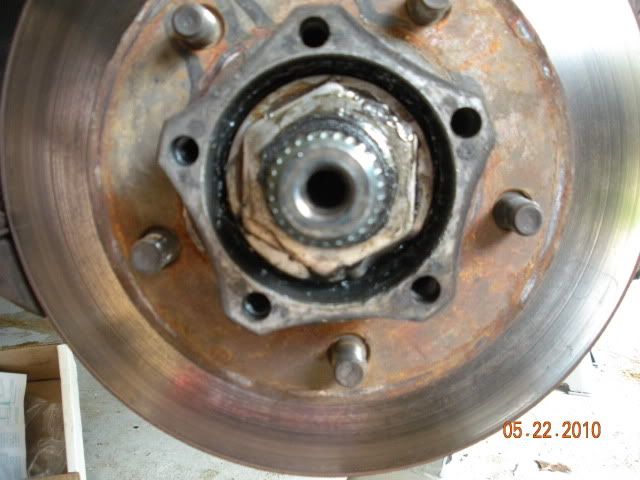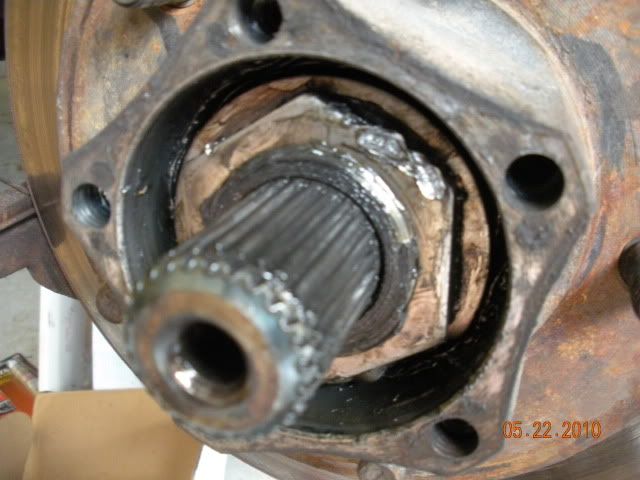 All in all the hub seemed to be in good condition so I'm going to leave the spindle bearings alone for now and call them good.
I laid everything out in order and cleaned it up some for re-assembly. I noticed the outer bearing wasnt a Timken (Koyo Hi-Cap?) so those will be getting replcaed to put my mind at ease.
Everything laid out in order. Not everyone needs to do this but I find it helpful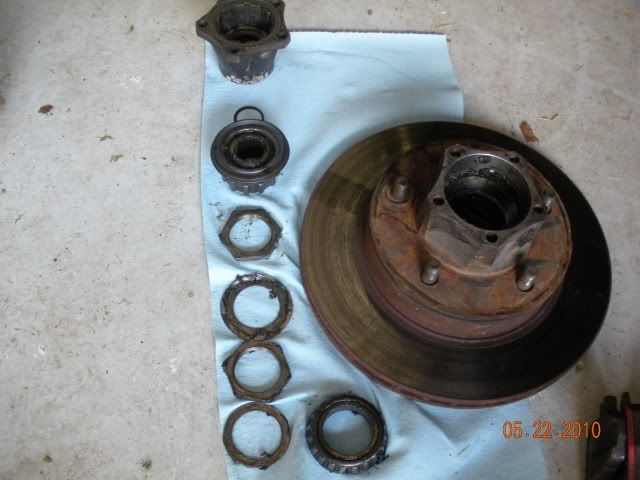 So my questions are. What is the name of the special tool you need to remove the bearing races from the hub? I dont have this tool but am hoping I can buy/rent it at AutoZone or the sears down the street.
I'll post re-assembly pics as I get back to it this afternoon/tomorrow.
And a big thanks to everyone who has done similar write-ups that I've used to get through this in an efficient and safe manner! (This means you JeepHammer!)
---
1985 CJ7 Project
Phase One :
5.3L Vortec/4L60E, Moser axles for AMC20, Twin Stick'd Dana300 -
Completed
Phase Two:
Bedliner, Rollcage, Seats, BESRK Rear Bumper w/ tire swing, Soft Top, and a few other goodies -
Mostly Complete
Phase Three:
Waggy 44 front, Scout D44 Rear, 4.56's, ARB's (F/R) SOA with YJ Springs, 35x12.50x15 BFG MT -
Not Even Close to beginning
Also a mostly rust-free 1970 Scout 800A That I'll get to start working on someday...
Quote:
Chrome won't get you home...BUT Rattle Can Black may just get you back"