So I got some more work done yesterday and today. I pulled the engine and set it on my stand. No surprises and it went pretty smooth.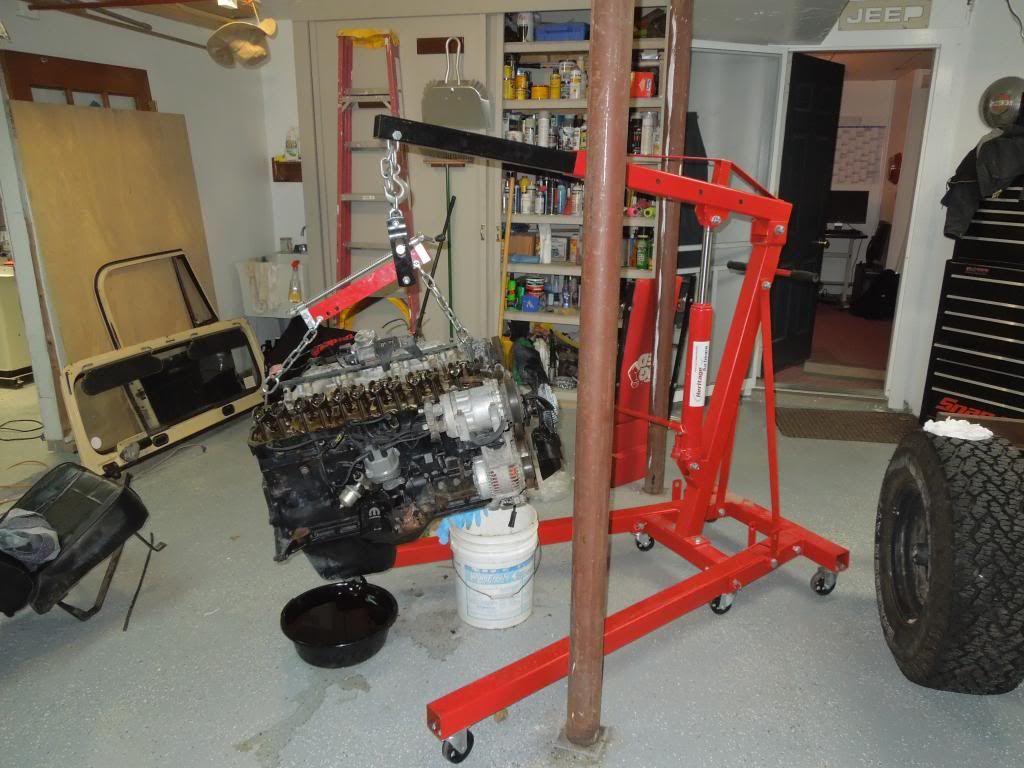 I pulled the valve cover and did a little inspection to see if anything was awry. Couldn't find anything wrong up top.
Overall, the engine was looking pretty good.
BUT, then I decided to dig a little deeper. I knew I had a knock of some sort that would be loud on startup and then would go away with oil pressure and then come back at certain RPMs. I suspected a rod bearing. My neighbor said no way it's gotta be a wrist pin or a lifter. Well I pulled the oil pan. Luckily I didn't see any big pieces of anything in there. Then I started to shake the connecting rods one at a time. #2 was a little sloppy so off came the bearing cap. Here is what I found.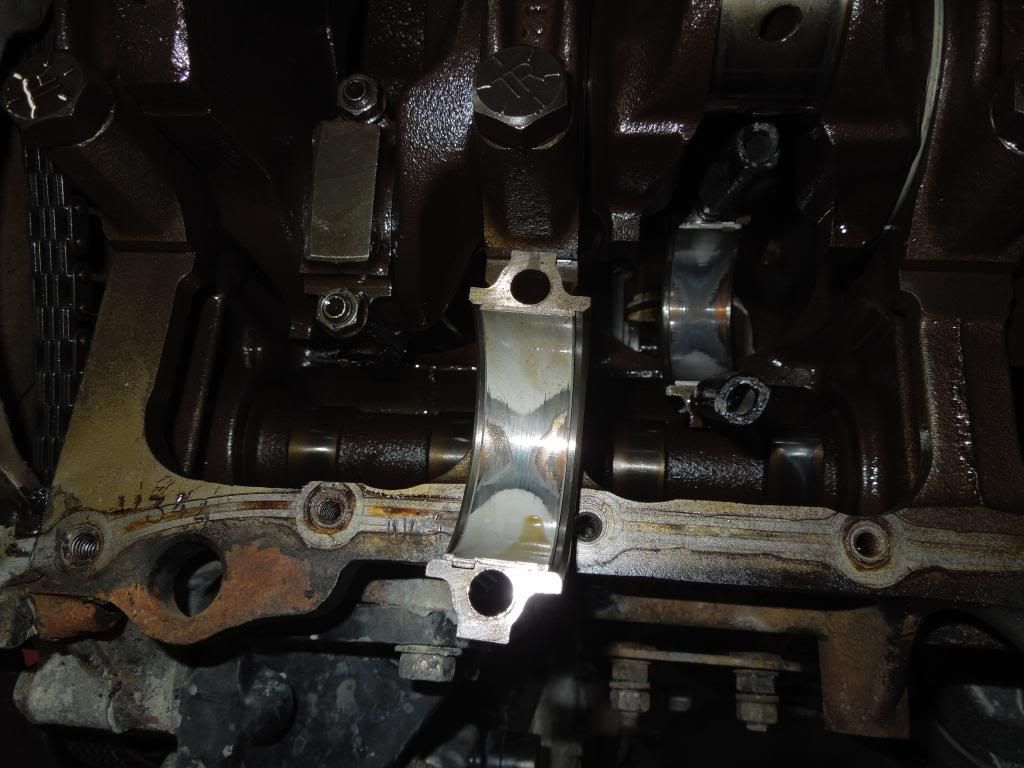 Then the connecting rod.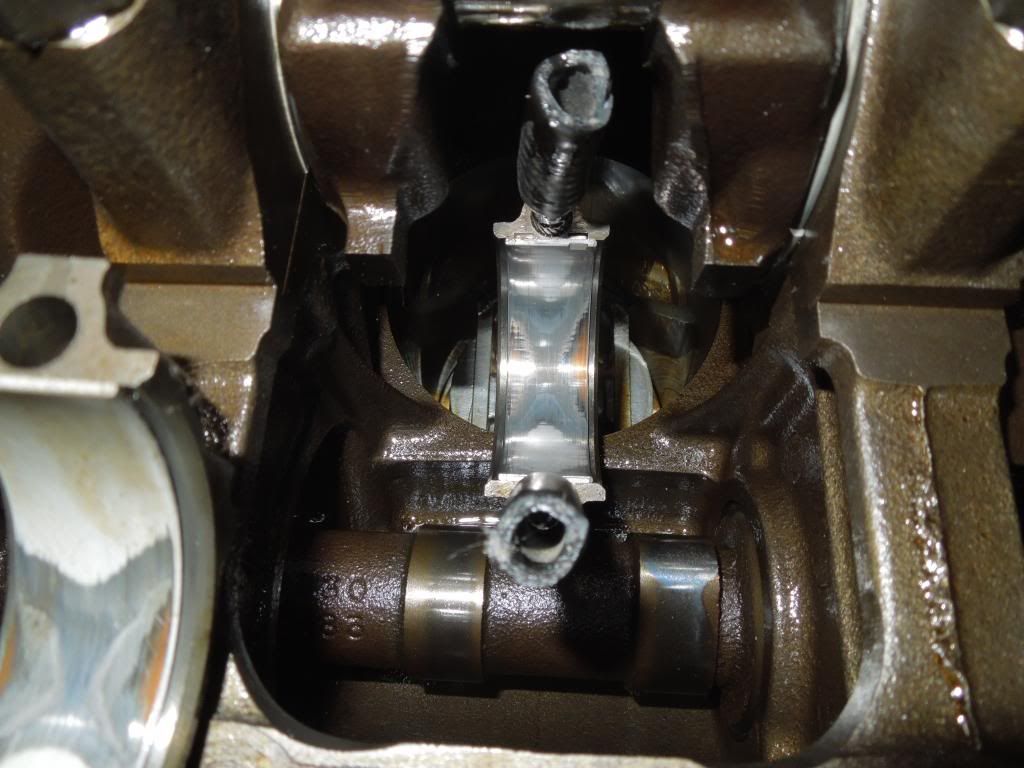 The crank doesn't look too bad.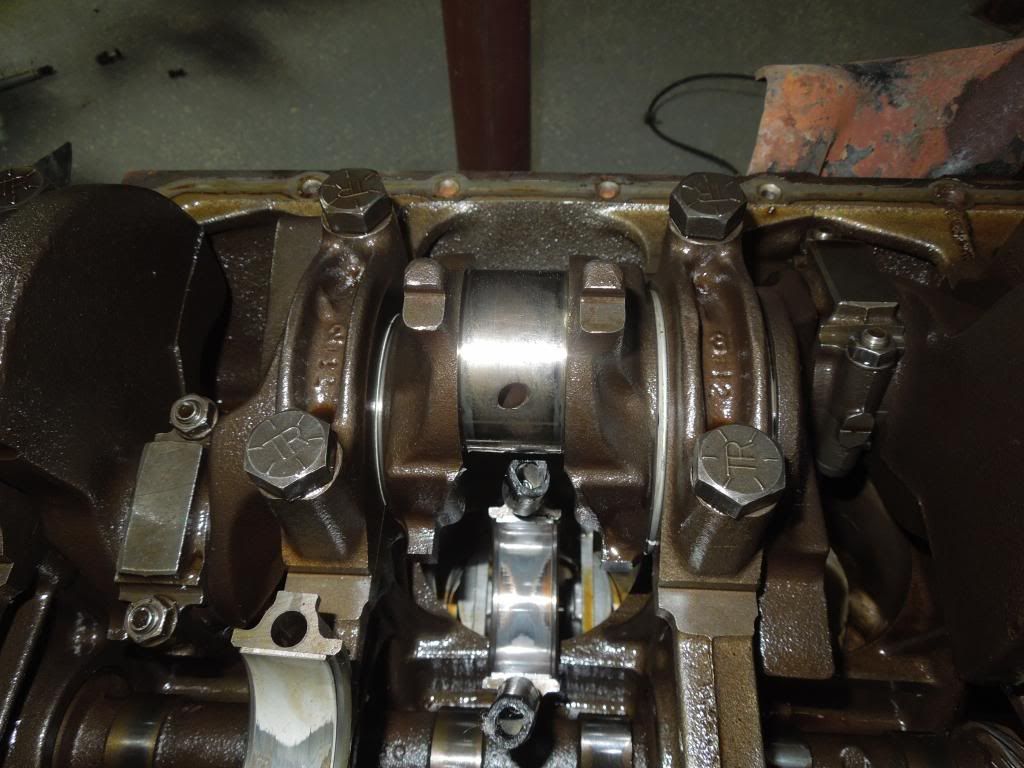 This is a better view.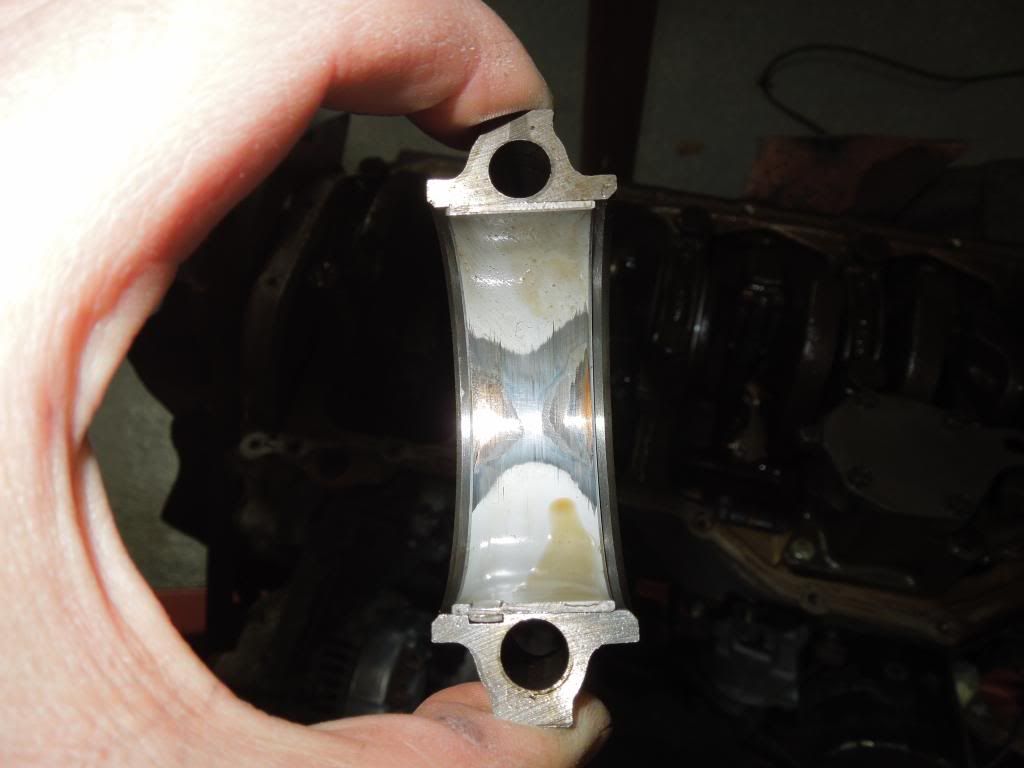 Luckily, the cam looks really nice.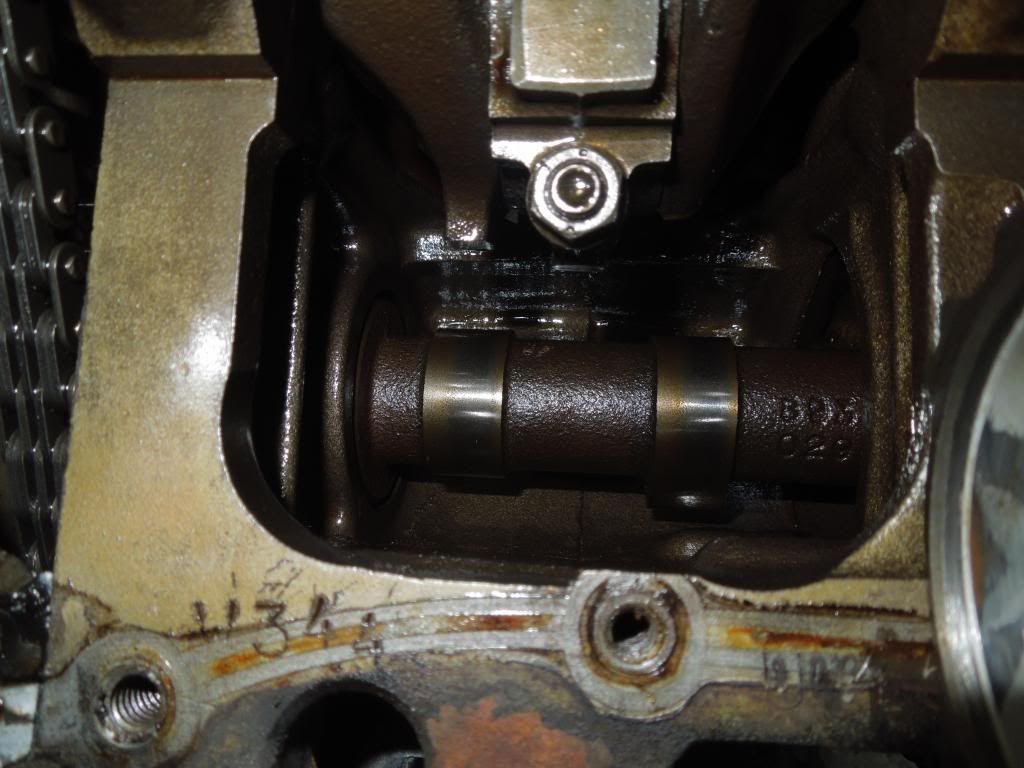 So I at least need to toss a bearing set at this bad boy, but the rest of the engine appears to be in OK shape.
Well the measurements confirmed some things. The block is .060 over. The crank is .020 under on the rods and .010 on the mains. The rod that was knocking (#2) has a standard bearing in it!!!!!! I have never heard of such a thing!!!! Every bearing is wiped out and the cam bearings don't look too great either. This is going to make a good boat anchor. I think the best thing to do is put a good used 4.0 in there and be done with it.
I found some cracks in the frame that needed attention.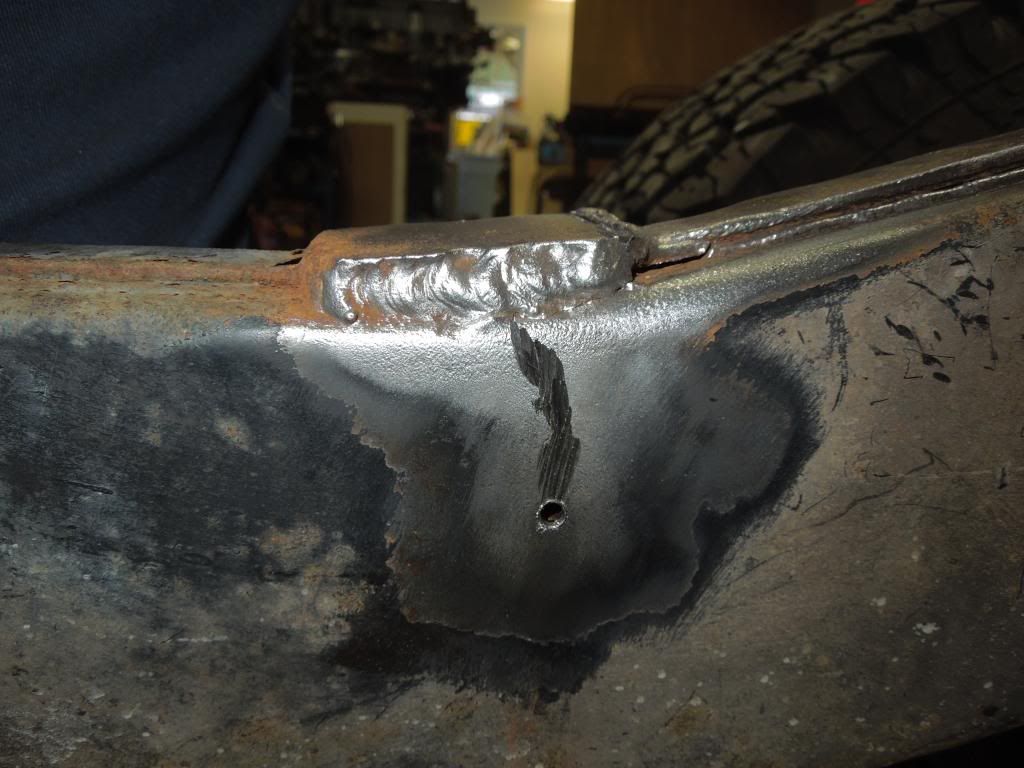 This one's right by the engine mount.
Weld 'er up!
I decided to stitch weld the frame rails from the front end to about halfway back. The factory welds looked poor at best and were starting to fail along both rails in spots.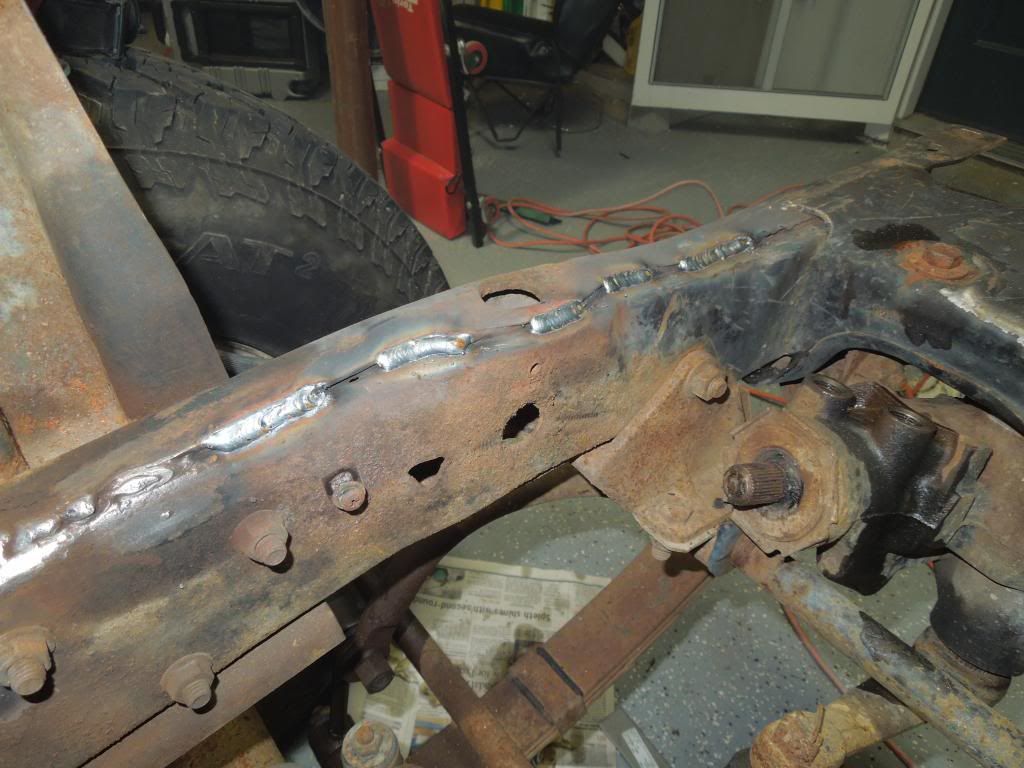 Up by the front crossmember.
Up by the crossmember on the passenger side. You can see a crack that runs all the way down the the lower part of the frame rail. I welded it up but haven't taken a picture of it yet.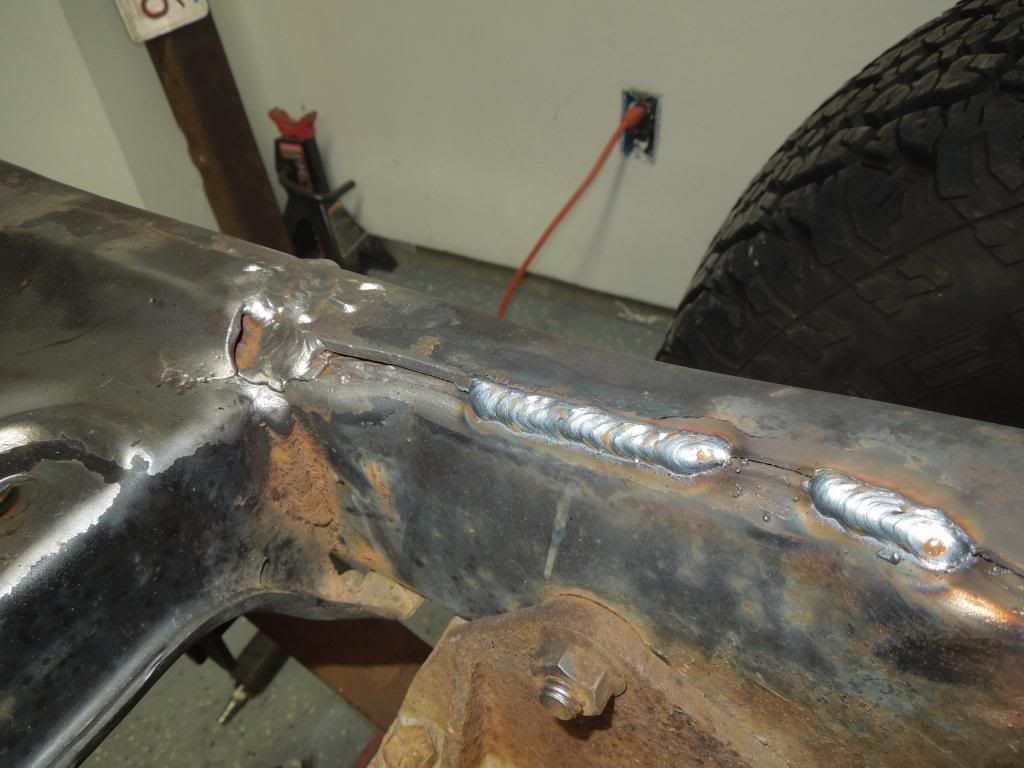 By the shock mount.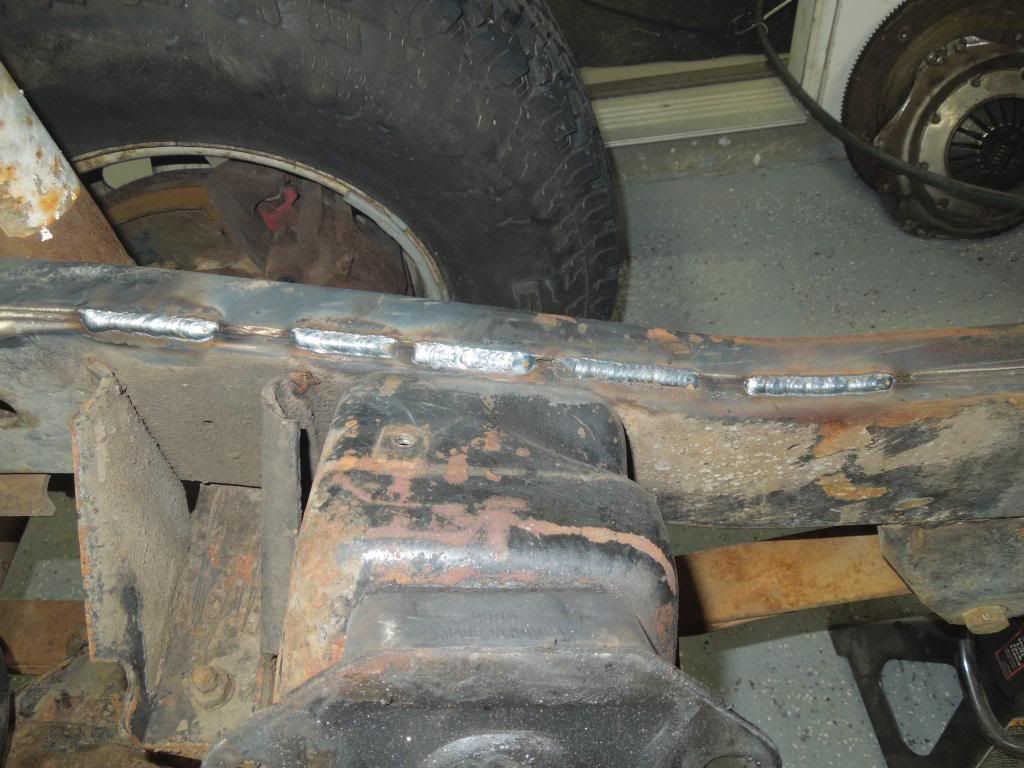 Pass side engine mount.
Hopefully that will help with the cracking issues. I have to address a major stress crack issue up by the front pass. spring hanger but that's a job for tomorrow. Stay tuned....