mine was a very similar paint scheme when i got it, similar green/rust. i too went to a yj tub. good work.
---
'01 TJ 4.7/NV3550, 2" lift, 35's, locked.
'79 CJ7 stock, 304
'98 XJ sold
'79 CJ7 sold
'82 CJ7 parted
'89 MJ sold
SSG David Mejias, SSG Eric Vick, SGT William Bowling, SGT Robert McDowell
1 April 2007
Rest In Peace Brothers
Thanks! I thought that too, nice effect from a slanted driveway!
Quote:
Something about the stance of your Jeep, in the very first picture, that makes it look fast! I like it, and great work. Really coming together.
Hey thanks! I haven't decided to stick with the green color, I just haven't sanded the fenders and hood yet. I've been leaning towards a dark metallic color. I think it would look cool with the tan interior and black rhinolined floors.
Quote:
You do nice work. And school too? WOW! I'm going the same color green, again, and just bought the same rims. I was wondering what a black interior would look like, vs the Nutmeg I have now. Thanks for posting so many pics. A few of the bare frame pics even helped me rule out the Dynomax Ultra-Flo X Muffler mounted right behind the T-case. Subscribed, to see what my (our?) CJ7s will look like
.
Keep up the good work.
I've been swamped lately and decided that I need to get the Jeep out of my garage. I'm continuing to work on it until it sells. I primed it today. I'll attach some photos. Oh and I put on a brand new fender.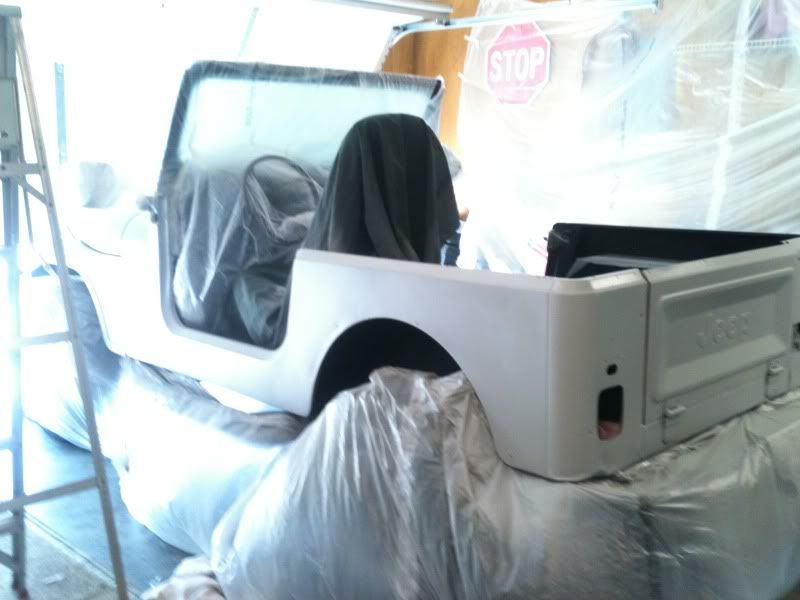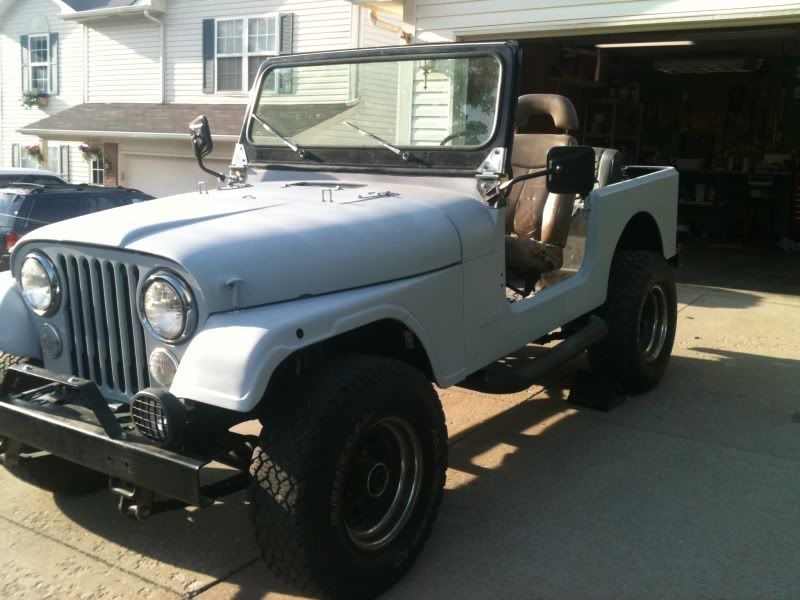 Today I Hurculined the inside of the body. Not only does it look nice, but this stuff will be tough! Here are some photos!
BEFORE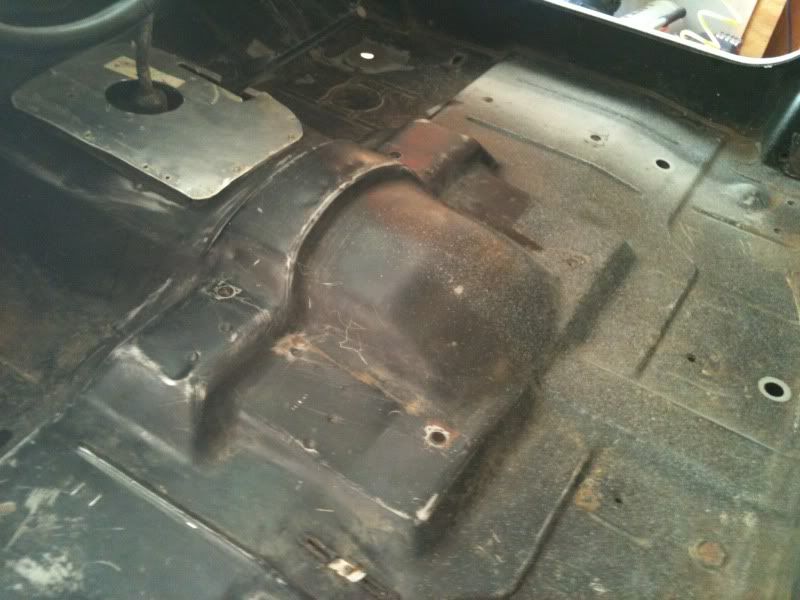 BEFORE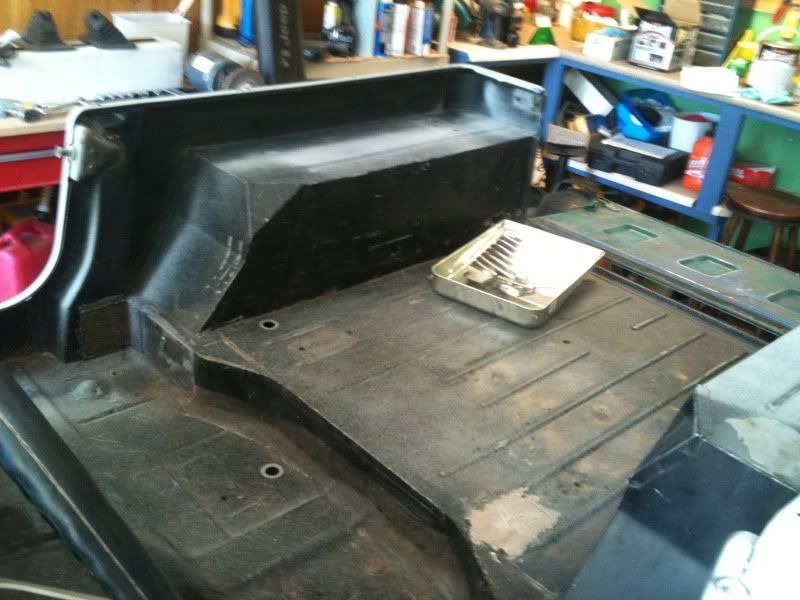 AFTER
AFTER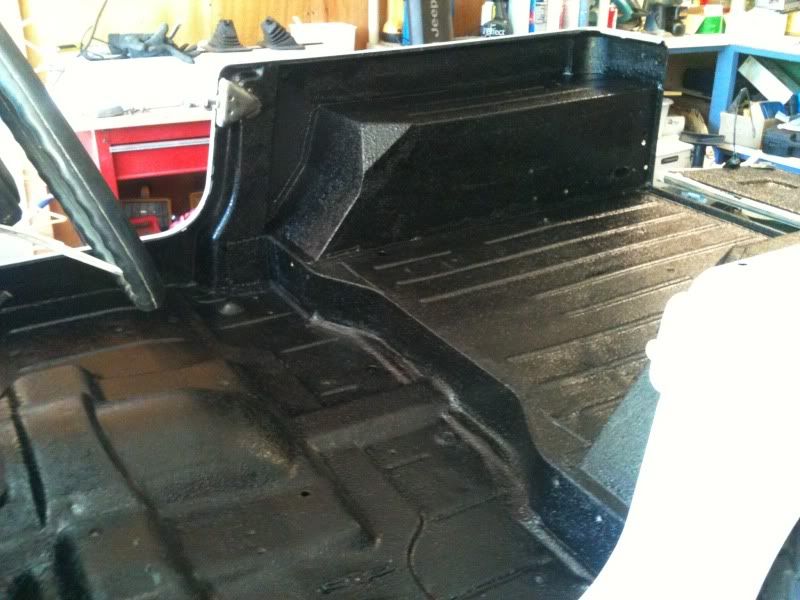 Registered User
Join Date: Sep 2008
Location: White Springs
Posts: 9,954
That looks great! Nice work.
---
Kerrdog
Go Fish! <*////><

But the right word at the right time... "Hey, give me a little hug!" That's the difference between lightning and a harmless lightning bug!
Registered User
Join Date: Dec 2010
Location: Jacksonville
Posts: 589
Very Nice!
---
My 83 CJ7 Build:
To view links or images in signatures your post count must be 10 or greater. You currently have 0 posts.

Finally got another roll bar! It's in awesome shape~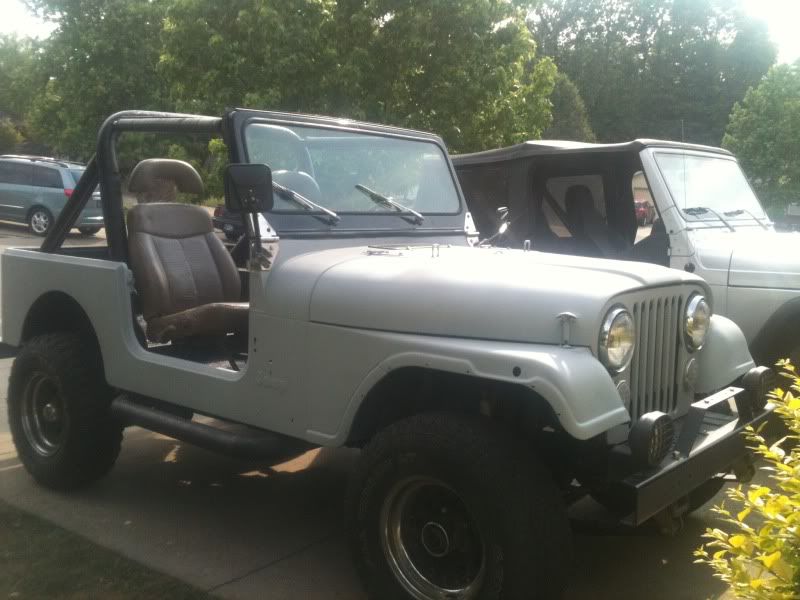 Currently Active Users Viewing This Thread: 1

(0 members and 1 guests)
Similar Threads
Thread
Thread Starter
Jeep Forums
Replies
Last Post
Scott's Build Thread- 85 CJ7

Skerr

Jeep CJ Forum

1638

09-19-2017

06:20 PM

My first 1984 cj....

norbete

Jeep CJ Forum

13

04-27-2011

11:47 AM

1984 Cj-7

JeepPirate

Jeep CJ Forum

12

04-14-2009

06:08 PM

1984 Cj-7

ChadCielencki

Jeep CJ Forum

12

12-05-2007

01:29 PM

1984 Cj7

onesourcemike

Jeep CJ Forum

3

04-05-2006

10:18 AM
Posting Rules

You may post new threads

You may post replies

You may not post attachments

You may not edit your posts

---

HTML code is Off

---