Finished! And got it dirty!
Well, as finished as a Jeep gets anyway - already starting the "Well now I'd like to" list
So pics first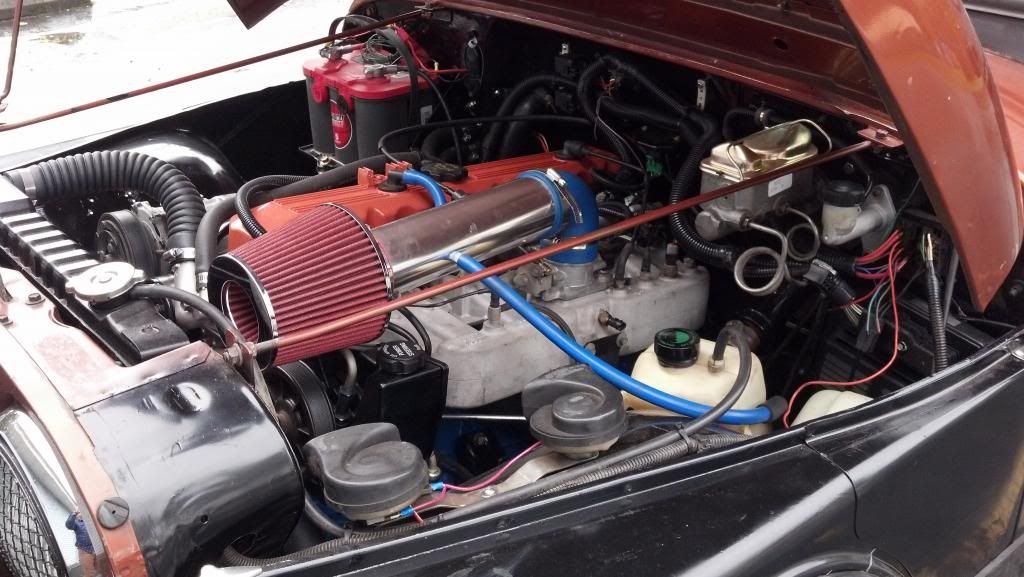 Looks like it came there instead of being transplanted. Not bad for a 1985 CJ and a 91 engine.
Summary of what went into the project:
Wrecked 1991 Cherokee (Engine and AX-15 donor)
New exhaust manifold
Custom stainless steel exhaust with high flow cat
New radiator
Dual electric fan setup
Tom Woods rear driveline
YJ Wrangler pedal set (to set up hydraulic clutch)
Custom air filter kit
Hesco wiring harness
Hesco VSS adaptor
Novak AX-15 to Dana 300 adaptor
Clutch kit
Chevy Blazer heater fan
U-bolts and shims to turn u rear axle
Low and high pressure fuel pumps
All in all about $2500 spent on all of the parts, but $500 of that was the wiring harness that made the project much cleaner then trying to patch together the factory wiring.
WHAT A POWER DIFFERENCE! First time out I was amazed how well it pulls up tough obstacles! It does not have the low end grunt the 4.2 did so I use 4 low more, but above 1500 rpm its all grunt.
Would I do it again after all it took to get it installed, especially compared to a 350 TBI install? I'll admit the 350 TBI install I did with a friend was no more work than this was, and probably a little easier in some ways. But for what I was looking to accomplish - an updated engine that still fit the semi-stock look and drive train I think I'd go the same way. It "Sounds" like a CJ should, runs out at 70mph nicely, and has enough power off the line to make staying in a straight line a little sporty.