Well, after three months I'm back at it. Finished up the engine work - got all the accessories back together and installed, so here we are ready to go. I have a 4 day weekend ahead, so I hope to have the motor and tranny in by Tuesday so I can start on the fuel wiring and other small stuff the following weekend.
Here it is ready to start: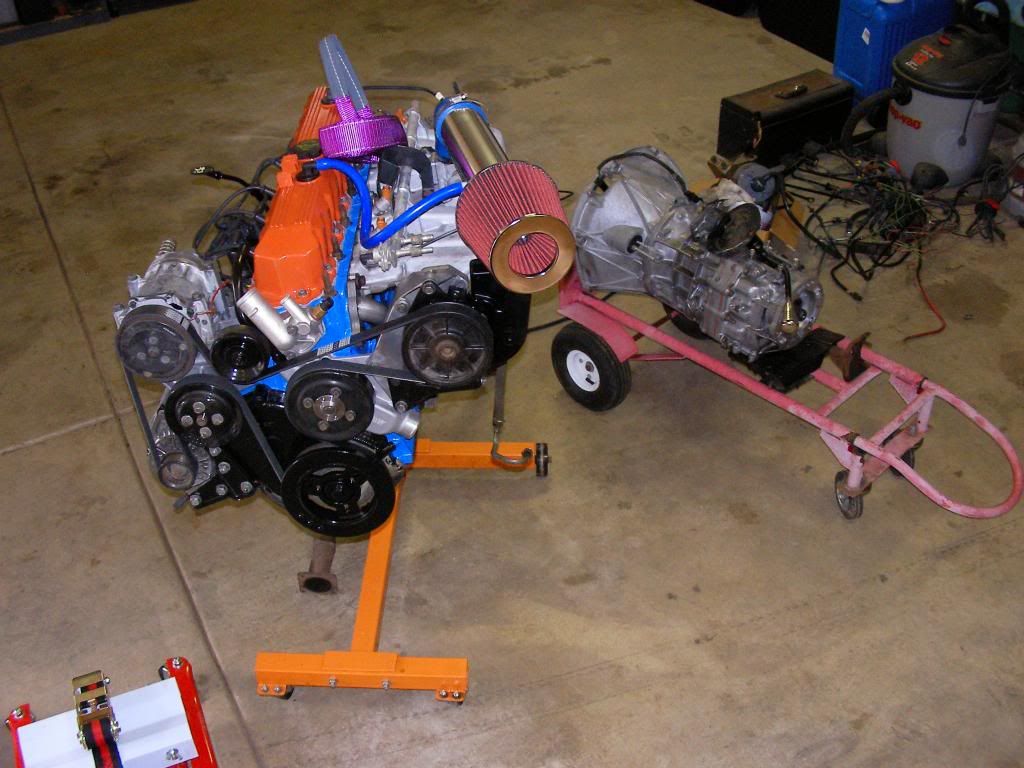 One last look at the old motor - it looks naked without the the winch!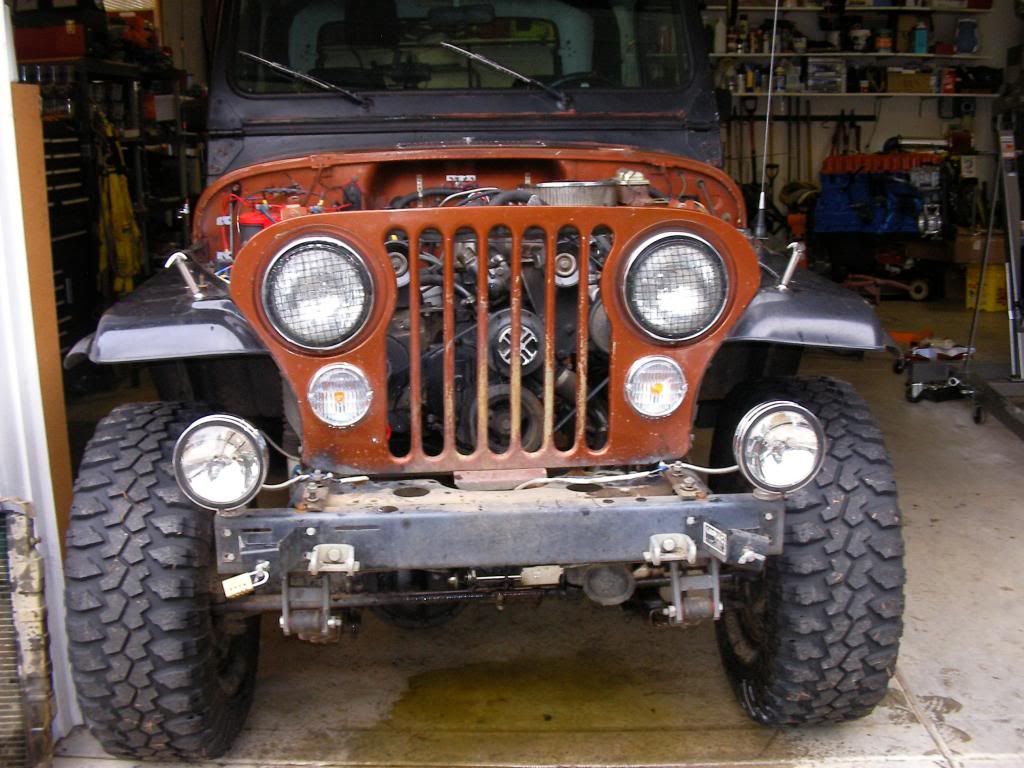 Goodbye old cold blooded beast!