about 5 years ago i got this jeep and a 1946 cj2a on ebay. luck for my it was only 20 mins away from where i lived in northern baltimore county. i figured that this would be a 2 year project and i'd be having fun in my willys in no time, lol, ha, ha, ha, lol, ha, ha, ha. so as far as i know the jeep started it's life as a parts runner for a auto parts place. i found the words batteries, gennerators, starters and 2 phone numbers from the mid 40's on the jeep. then it was sold to a farm and used till 1995. then a former baltimore colts player bought it w/ his son but soon realilized that neather could ever dream of even sitting in it as both of them were huge guys. they put it on ebay and the rest is my project. anyway the jeep came to me like this
i also got a 1946 jeep for parts. that jeep proved to be nothing but a pain in the @$$ and didn't give me much for parts. over the next year i tore it down and bought a few more jeeps, 5 or 6 maybe. i then was able to take it down to my shop in baltimore city and reall begin the badly needed body work and frame work.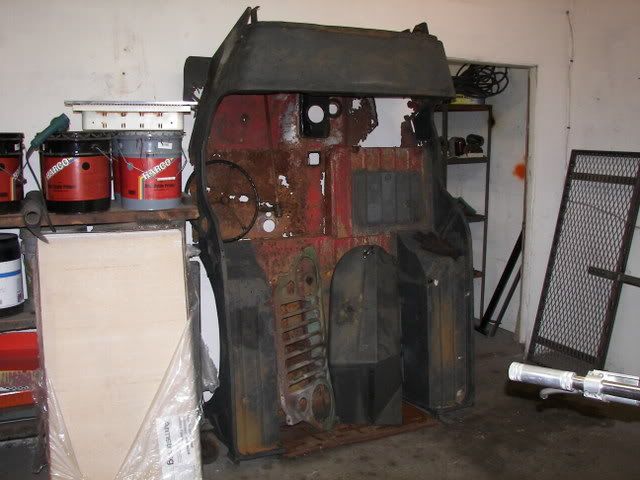 since getting into my shop i have been able to rebuild my trany/transfer case, blast the tub, fenders, and frame. i am a metal fabricator so i completely rebuilt the body tub witch was was mostly lace from 64 years of rust. i just started boxing the frame this weekend.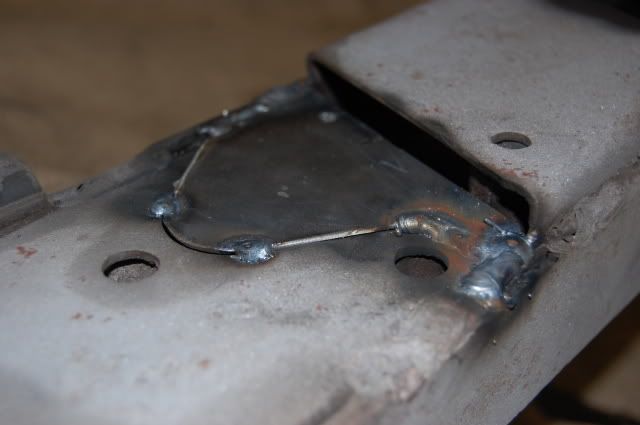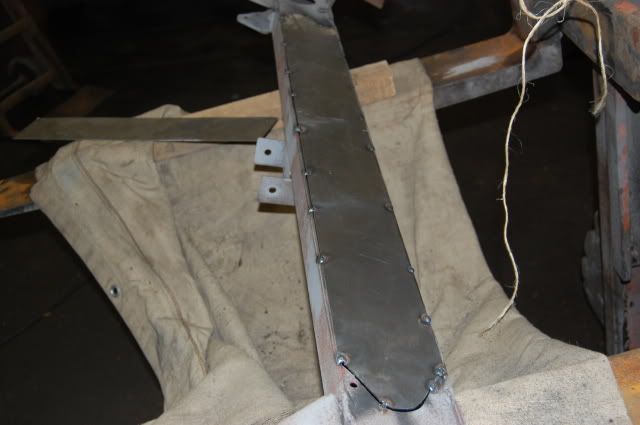 i could be all day posting photos and vids but it would be easyer for both of us if you took a few mins to look at my youtube link and my photo album link below in my signiture. this is the 1st time i've ever done anything like this. i started a few jeeps before but at that time i had no talent, time, attention span, knowledge or money. the mods to my jeep are simple and usefull. i'm going w/ a 12v system and electronic ignition from msd w/ petrotrnix(sp) distrubutor upgrade. a m8000 warn winch, line-x liner in the tub, limited slips in the stock front and rear full floating mill issue rear axle, 32x9.50 swamper tsl's and all home made armor that is removeble for classic jeep shows. the jeep was orig harvest tan and i'll paint it harvest tan but flat not gloss. the wheels were orig sunset orange and i will paint the orig 16" wheels orig w/ non directional tires and the 15 " wheels from a cj5 will be black and tan,(
mmmmmm black and tan mmmmmm
) the spare will mount on the pasenger side as it did orig but when off road i am making a flod down tire carrryer so i can keep it out of my way but still use the tail gate. i'm also instaling a cage for the jeep jamborees i do every year but that will not be something i will keep in all the time.
so... from this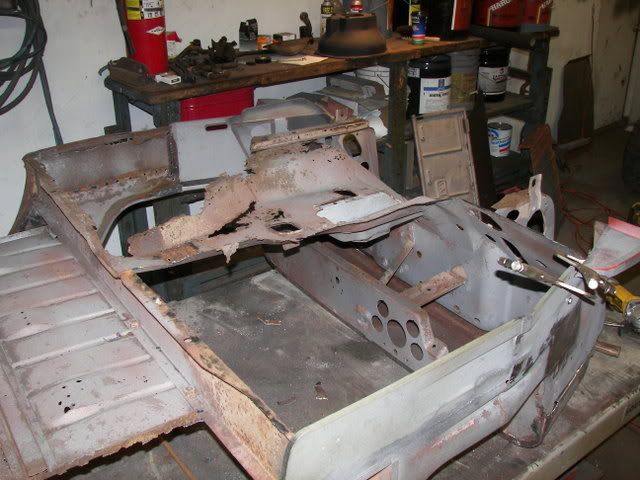 to this...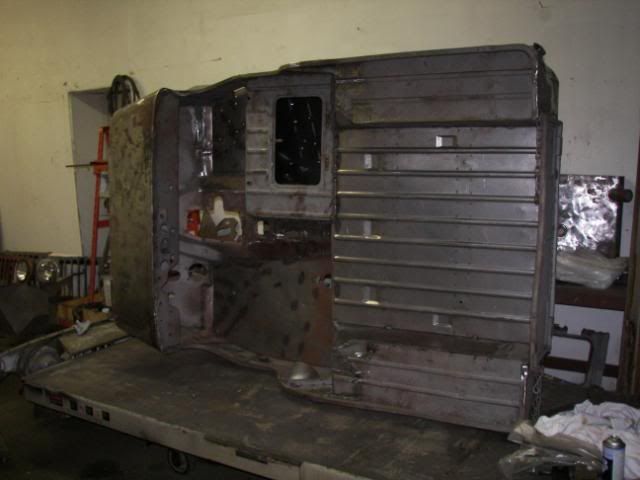 like is said there are a bunch of pics 500-600 in my photo album and a bunch of vids in youtube links below. tell me what you guys think.
thanks for looking,
mike g