Years ago, I replaced a dipstick tube in my 401. This was before Bulltear came out with the better fitting tubes.
After trying to tap the new tube into the block, by hitting on the bulge of the tube with a wrench and hammer, I cracked the bulge. The bulge is thinner than the rest of the tube, because it's stamped into the tube, thus making it thinner.
I wanted to get the job done, so I tig welded the cracked bulge, then welded a piece of tube above the bulge, to reinforce the area, and give me something solid to hit upon...
Then, I made this tool...
It fits on the shoulder of the dipstick tube...
I was able to tap the tube in from up above, near the master cylinder, vs. lying on the floor. It worked like a dream!
When I had the bulge about 1/2" away from bottoming onto the block, I ran a smear of Permatex #2 non-hardening sealant around the rest of the tube to be tapped in.
Here's a pic of the tube installed...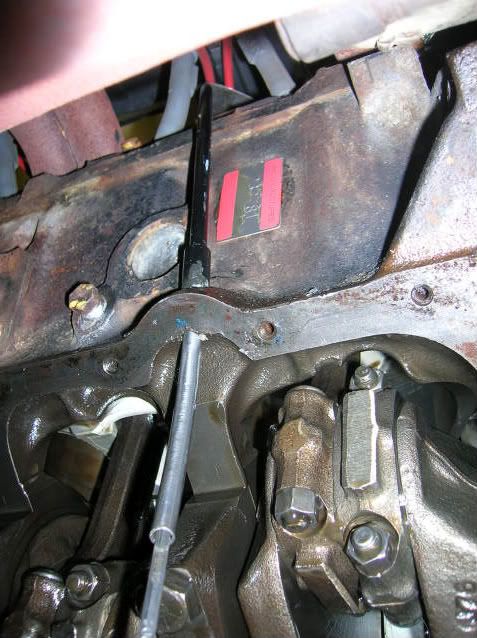 I've used the tool several times, since...even WITH a Bulltear dipstick tube.
A key factor, when installing a new tube is making sure that you start inserting the tube into the block with the curves of the tube in the right orientation. You want the final result so that the dipstick will cleanly pass through the opening in the oil pan windage tray. This is VERY IMPORTANT, otherwise you will have to try it again....not fun...
Rich