removing diamond plating - rivets
---
---
2004 WJ freedom edition - DD
Throttle body spacer, K&N air filter, rusty's intake system, 2" spacer, 31"s, and all kinds of Thule crap!
1986 CJ7
work in progress!
---
Last edited by TophCasey; 10-23-2009 at

05:57 PM

.
Registered User
Join Date: Apr 2008
Location: Maricopa
Posts: 116
The rivets are easy to remove, just drill the heads off the rivets by using a bit smaller than the head. Hold the back side of the rivet with a pair of vise grips, to keep them from spinning. Don't plunge through if you plan on using the same holes again for reattaching later.
---
dang

84 CJ7-258-T5-D300-4.10 gears 33" tires Nutter Bypassed Team Rushed
Registered User
Join Date: Sep 2009
Location: KS
Posts: 279
they'll only cause more rust if water and dirt and what not can get behind them and get trapped there. If they are tight against the side you shouldn't have any problems. also i've noticed that people try to cover rust up with those pieces instead of fixing it..
---
Last edited by daltonw; 10-23-2009 at

12:02 PM

. Reason: extra
Registered User
Join Date: Aug 2002
Location: Colorado
Posts: 16,138
It doesn't matter how tight they are against the body panels or what sealant you use, dirt and water will get behind them and get trapped.
Registered User
Join Date: Nov 2008
Location: Louisville, Ky.
Posts: 2,109
TophCasey,
I would LOVE to have those pieces and would certainly pay for shipping and may be a little more for your time, when you get them off.
Let me know what you think. email or PM me with your thoughts.
If you have any more pics/links you could send me, that would be great!

Mike
---
Torque is the measure of force that gets the cap off your beer.


Mike D.
Registered User
Join Date: Dec 2008
Location: South Jersey
Posts: 4,041
Quote:
So I bought a CJ7 and it is red with silver diamond plating...
... that's ok but i want to repair some body pieces but there is diamond plating in the way. I dont think i really need it on there cause its mainly going to be used to drive around to climbing spots and just kick around in on a few trails to do research (ecology student). So i had a few questions:
1. Wont the diamond plating help cause more rust?
2. What's the best way to get them off, they are riveted on there.
3. Is it worth it to take them off to repair rust or are the enough support?
Here's pictures: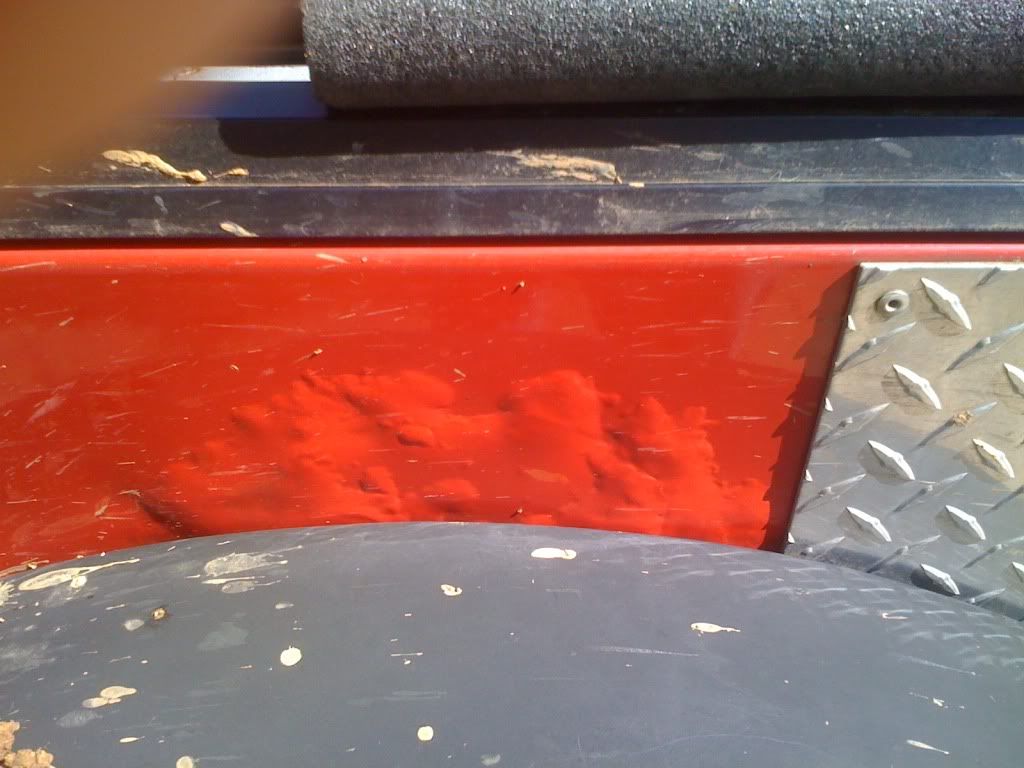 If anyone around in this area wants them (sides and rear corner plates) you can come get them for free if you take them off yourself.
This is it now: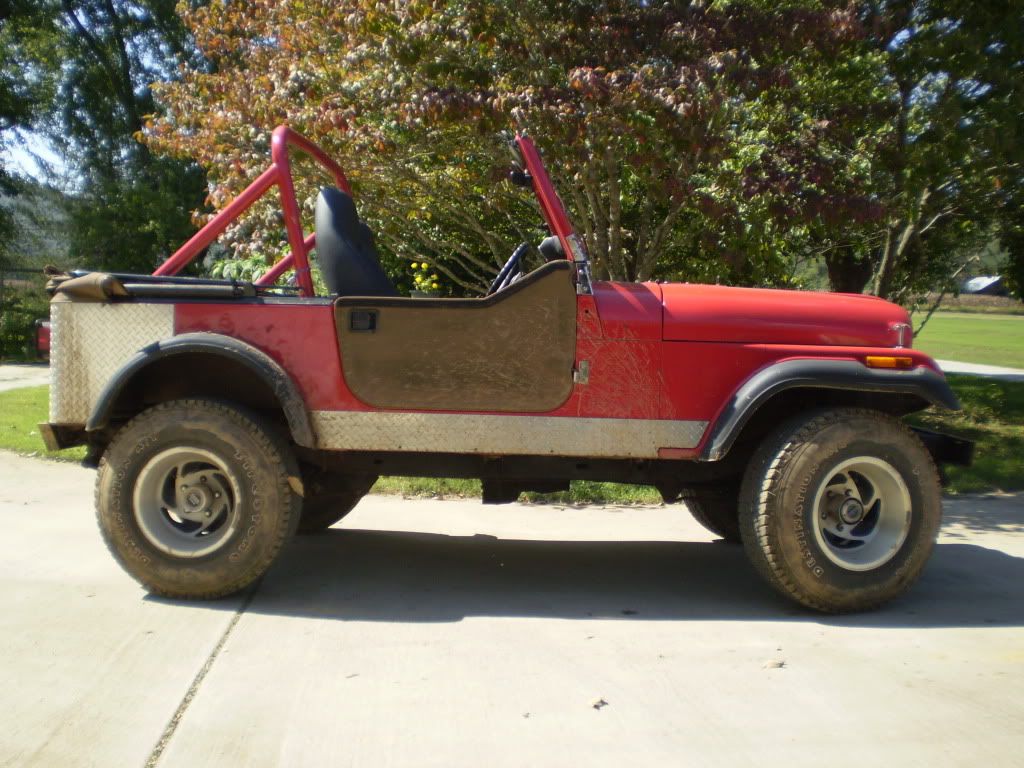 This is how i would like it to look: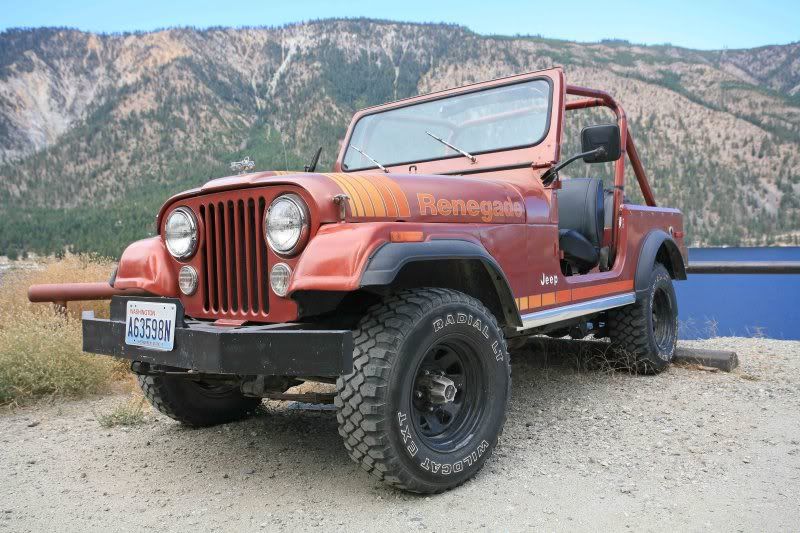 Thanks
Click free
---

To view links or images in signatures your post count must be 10 or greater. You currently have 0 posts.
- Daily Driver & Weekend Wheeler

To view links or images in signatures your post count must be 10 or greater. You currently have 0 posts.
- Slow
Currently Active Users Viewing This Thread: 1

(0 members and 1 guests)
Posting Rules

You may post new threads

You may post replies

You may not post attachments

You may not edit your posts

---

HTML code is Off

---