A preview of things to come: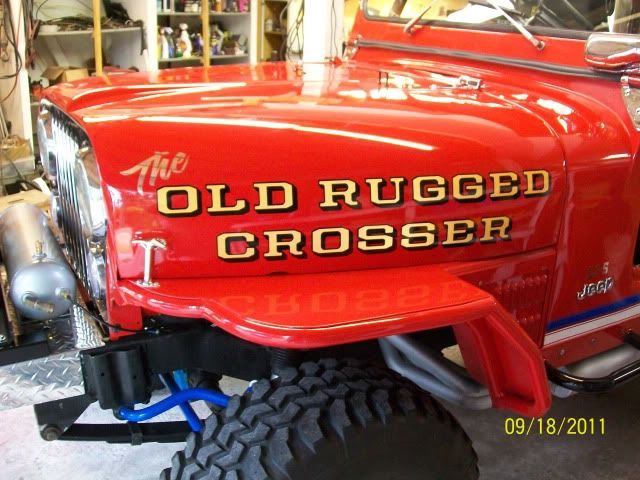 Since I plan on meeting with you on a regular basis talking about this Jeep thing, let me introduce myself.
I am a recently retired construction electrician. But I am quick to say that I didn't just function in that capacity only. A person of my age should have had many of life's experiences to tell and I do. Throughout my life I have worn many different hats.
Starting out as a small fry I was taught about mechanics at a early age, as I was born into a family with parents that suffered through the great depression and had to repair and fix everything. So following after my father I also learned to repair everything. My early remembrances go back to the farm and that old 41 International 2 ton Cab-over truck that my father regularly had to fix. It was in this that I learned to drive at the age of 14. It was then that I came by my fascination with autos of all types.
I grew to have, need and love speed. While in high school I built my share of jalopies and hot rods. But because of my dreams over running my pocket book I had to build everything I could not afford to buy.
I started out with an interest in drag racing as is a natural starting point for most speed enthusiast. I became disenchanted with that type of racing because of all the effort it took to get the car to the races and then to be put out instantly over a miscue at the line. All that weeks and weeks of work all for not. And if I were to be so lucky to get off the starting line it was all over with so soon. I began looking for something that the thrill lasted a little longer in and that made all that work worth while. I wanted to make the thrill last a little longer than a few seconds. This is when I was introduced to stock car racing. And what a thrill.
That thrill took me into and out of the ranks of NASCAR, all the while doing my own building and wrenching. In those days one could get to the winners circle by being able to out-design and out-build your opponents. In those days there were not any mail-order parts places to get those high performance gadgets from. You made your own.
In this I became known for my quality work in building and painting race cars. This grew into others hiring me to do cars for them. This brought me to building a custom automotive business which I maintained on the side of my uptown work as a electrician. This is really where the cash came from!! The other maintained my playing around habits.
When I was forced to retire from my electrical trade due to some job related injuries I had burned out on the car thing and wanted to find something that I could enjoy in retirement that would facilitate my now limited body. However I still knew I enjoyed my infatuation with the automobile. I wanted a rig that I could enjoy without the burden of having to meet with deadlines.
This is where the Jeep inters in.
Even though I had had no exposure to Jeep en, or as you call it "Wheel-en" I began to investigate the possibilities of taking up this form of recreation. I had long since sold my shop and tools as I was thinking my automotive repairing days were over due to the limitations of my many injuries life handed out. However, I could not get away from my mind and its dreams of continuing the thrills of the past. My mind told me that Jeep-en (excuse me... "wheel-en") would be good rehabilitating therapy.
I reasoned that it was a shame that the knowledge that I had gained should all go to waste. I was looking at Crag's list one day and saw a listing of a 72 CJ-5. At that time I didn't even know what a CJ-5 was. But the price sounded very reasonable and so I went to investigate. It was a fixer-upper for sure but then I reasoned that I could use it as rehabilitation therapy and get in some garage time as the body permitted. You see that by this time I had had both of my knees totally replaced twice on each leg, a steel cage built around my spine and both of my hips replaced. Not to mention several bone implantation's in both of my hands with arthritis setting in. I couldn't just sit around and dwell on this for the rest of my life, I wanted to get beyond it all, and I had to keep active. The Doc's said that if I didn't keep active I would loose my ability to do much of anything.
So I bought the jeep and started acquiring some more tools. At this time I knew very little of the buzz words that I found you fellows throwing around when I went to the net to see what information I could find there. That is when I ran across these blogs and Jeep forums. For all I knew a 4" body lift to me meant that you raised your body 4 more inches off the floor. I soon realized that there was a lot to learn in this wheeling thing.
In the list of tools that I bought was a Millermatic wire-feed and a Plasma cutter along with a 80 gallon 2 stage compressor and acetylene torch. I also re-equipped my garage-shop with the other necessities needed. I still had most of my hand tools spray guns and air-tools that I had hung onto, which I was glad for. I had hopes that at least one of my 3 boys would follow along and make use of them but as life would see it not one of them has any automotive interest. IF it isn't round and you can't throw it they don't have much use for it.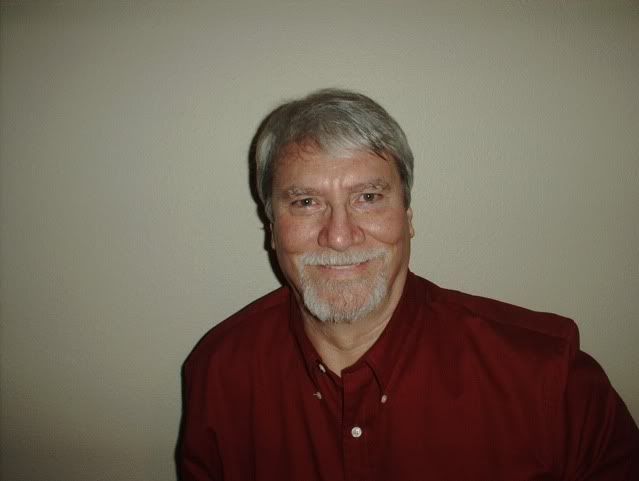 All this is just to bring us to the point of this blog....the
JEEP, THE CJ-5.
More to come.....