Quick background:
I've been slowly resto/modding my 79. I finally got around to body work and paint. Here's the old and new color.
Old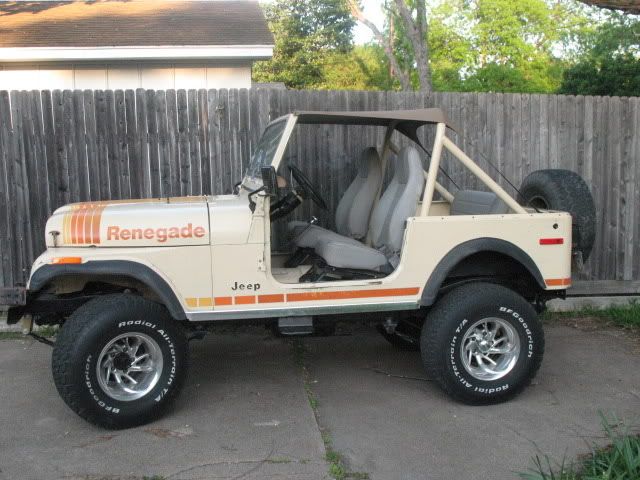 New
Took her for a test drive today and I when I returned home, hot water was spraying out under the jeep. Apparently the steering arm clamp had poked a hole in the lower radiator hose. Also noticed that these two pieces are so close they're touching.
I know they shouldn't be this close, but (1) I'm not sure how they got that way, and (2) I don't know what to do to put some distance between the two. I tried raising the radiator and it ain't budging.
I also took a picture of the steering box brace on the other side.
Any thoughts on a remedy? BTW, there was a 4-in lift on the jeep when I bought it. I lowered it to 2.5, but haven't changed out the drop Pitman arm yet. Could that be related the to problem?
Lastly, my steering box is leaking. Is it possible to rebuild it? Or is it easier just to replace it?