So it begins,
This Summer I got it in my head that I needed a jeep. I knew it had to be a CJ just for the old school looks and nostalgia. I Came across this Forum and quickly joined. After viewing many posts and threads of all the Wonderful builds and projects others were were doing with their cj's, The passion to get one and build it like others have on this Site became ever growing in my mind. "I have to have one!"
I set out to find the CJ that would become my dream, knowing I needed a decent frame and tub to create a good starting point and foundation for my project. After Looking week after week and even a couple trips out of town to check out what i though might be a good canidate, I finally found one that had potential. It was a 85' CJ-7 Laredo. Although not the color of my dreams and not sitting like i would like it to, It did have a decent body and a frame that was better than any other i had looked at prior. It had it's problems but I was able to see past them and use those problems as a negotiation point to get the Jeep for what i thought it was worth and what i was willing to pay for it.
I got the jeep home and after fixing a few things with some help form the forum I got it through the summer taking it around town and seeing and feeling what it was like to drive one of these pieces of history, All the while building it in my head as I kept coming back to this site and having "ENVY"
for all the beautiful jeeps that some of the members here were building up.
Now that the summer has come to an end and all the little things wrong with the jeep have added up, I have decided it is time! Last weekend I started tearing it down with some help from a good friend of mine. I was suprised that I was down to a frame in 2 days time.
This brings me to present to you a new build project "PROJECT ENVY" inspired by the many great builds that YOU the members here have done. I hope you will follow and enjoy, as much as i have reading and following yours.
I know i will need help from time to time with questions and advise and i know i can turn to you!
Pictures to come-[IMG]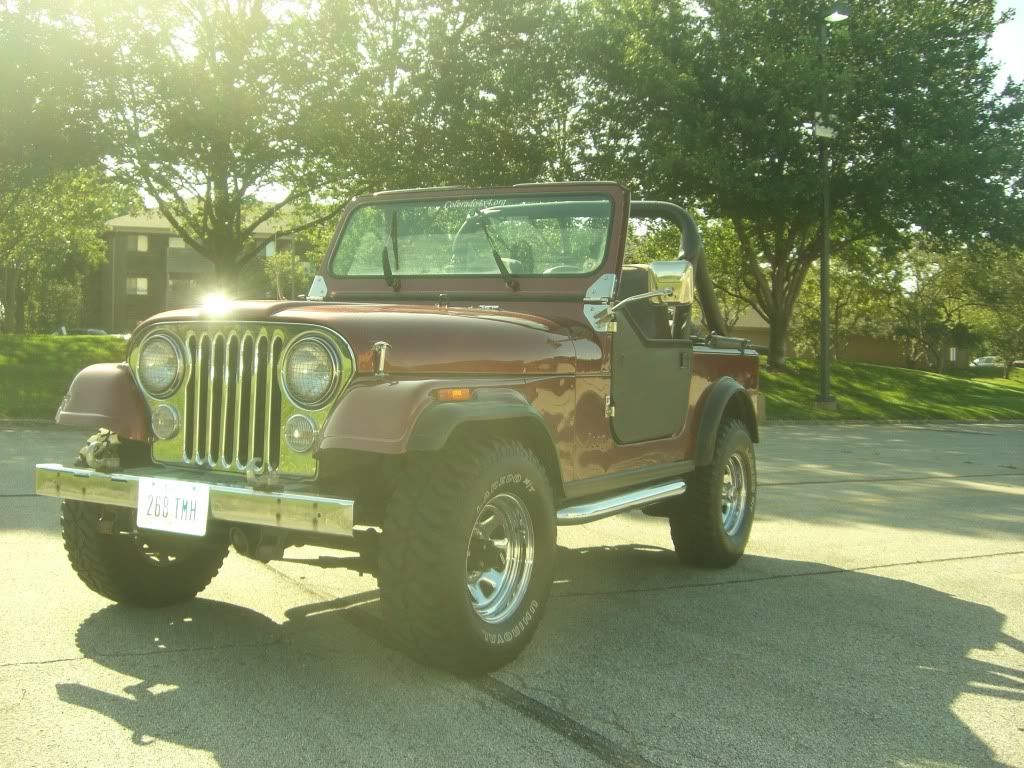 [/IMG]