I'm guessing maybe 5% of you will actually read this once you see pictures and video below but oh well, I'll still tell the tale. Went to the junkyard this weekend and scored the alternator bracket that the garage gremlins stole from me. Got the exhaust put on and all the other crap I needed to get done before starting it. Got all the 'temporary' (read booty fab) wiring done to start it and it wouldn't run. I finally traced it down to an MSD 6AL box that would work randomly and about 10% of the time. No biggie I got it for free b/c the guy didn't know if it worked. Obviously it didn't.
This morning I went to O'Reilly's and got a Street Fire CDI box for about 2/3 the price of a new 6AL. It's an MSD product and from what I've read it's the same thing without being the 'red box' that everyone knows. Got it all hooked up and had some problems getting it to run right. I fooled with the timing and got it running long enough to get a light on it to get the timing where it needed to be. After that it purred like a kitten, a very mean kitten. Only one slight problem... that god awful knocking noise.
It wasn't a lifter, didn't sound like a rod, felt the bottom of the oil pan and could feel it thumping. Put 2 and 2 together and decided that the crank was hitting the dent in my old crappy oil pan.
So I dropped the oil pan and hammered it, put new Rotella T in it and was ready to go. I ran it for about 25 minutes at 2000rpm to break-in the cam and now I'm as happy as a clam! Here's the pics and a video if it works...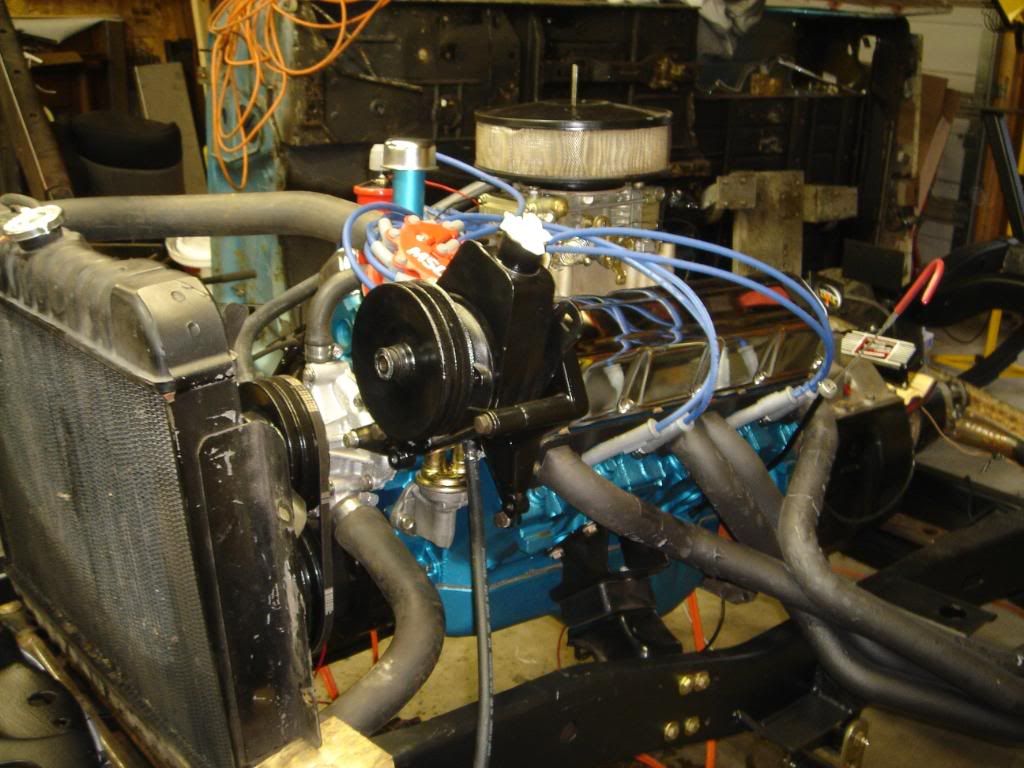 The high temp exhaust paint didn't do so hot. haha Looks like I'll be pulling them and trying paint again! Oh well, I've got a bit of a header leak anyway.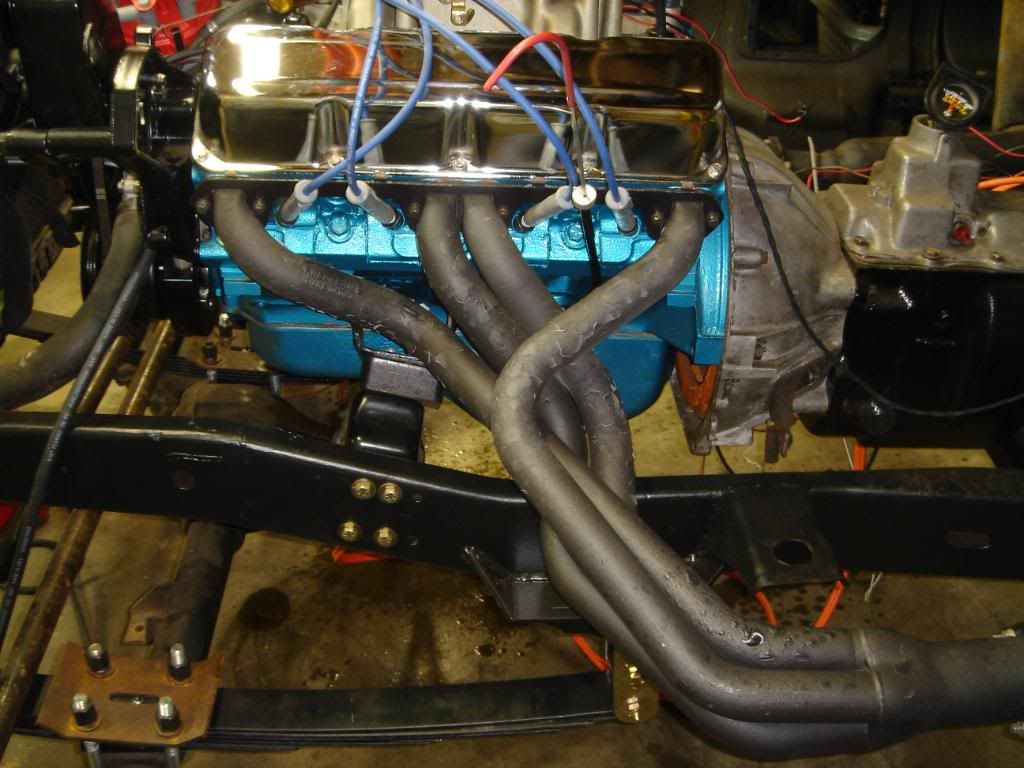 The booty fab wired ignition system!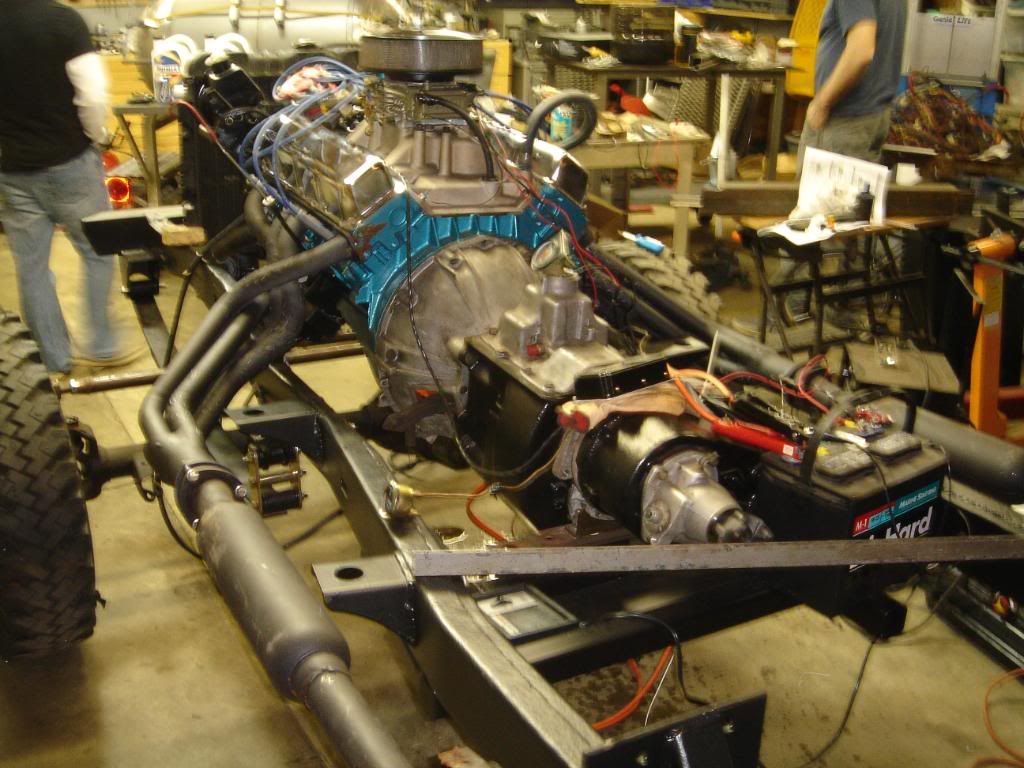 I had a small leak around the valve covers from a gasket that moved during install. It didn't leak more than a pint of oil during the 25 minutes I had it running. Just another thing to fix next weekend!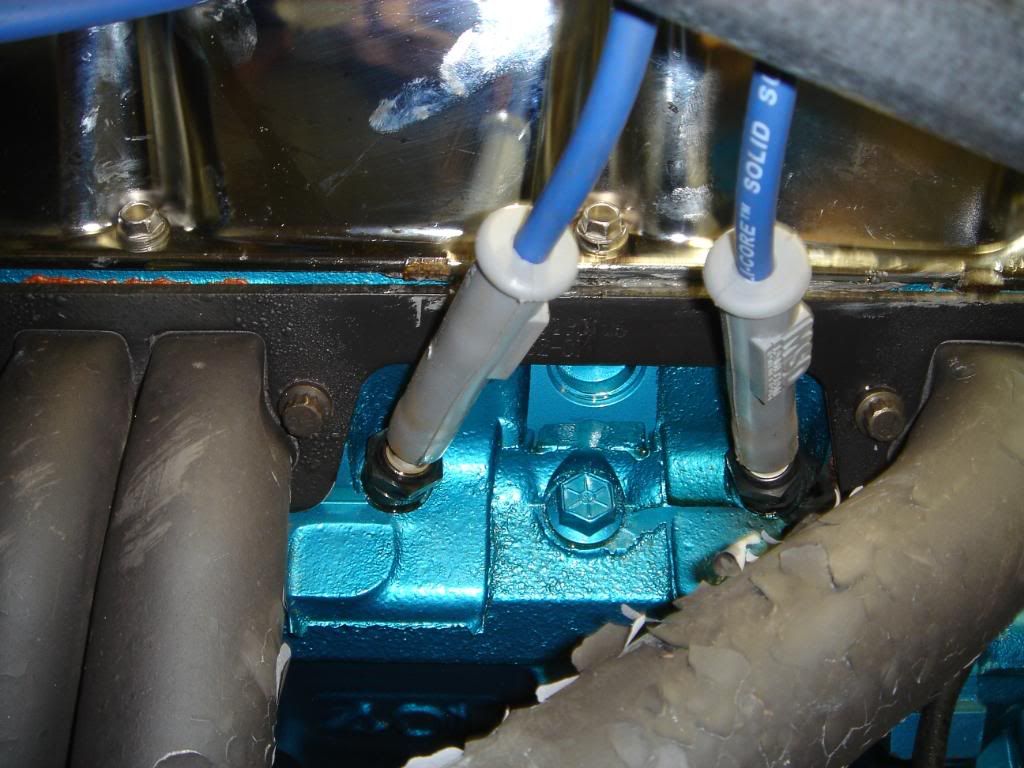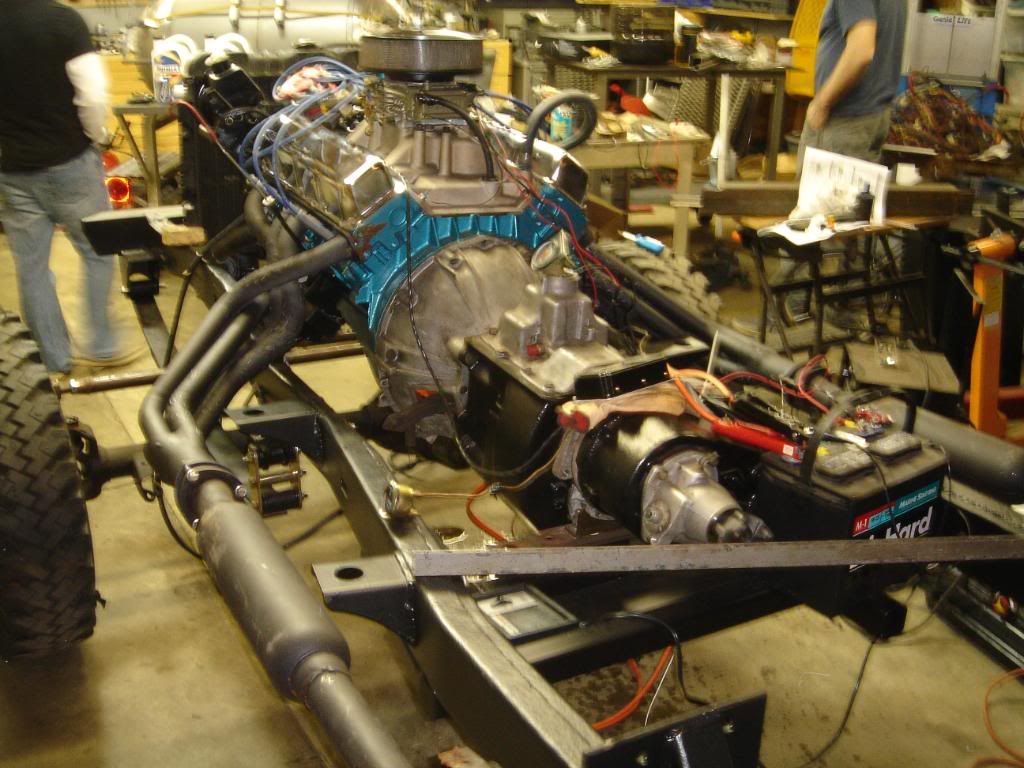 And finally the beast running! It's got a bit of an exhaust leak that you can hear in the video if you're paying attention.