Here are some pics of the front end. BTF full width kit, Redneck Ram hydro assist (haven't gotten the ram mocked up yet), YJ springs.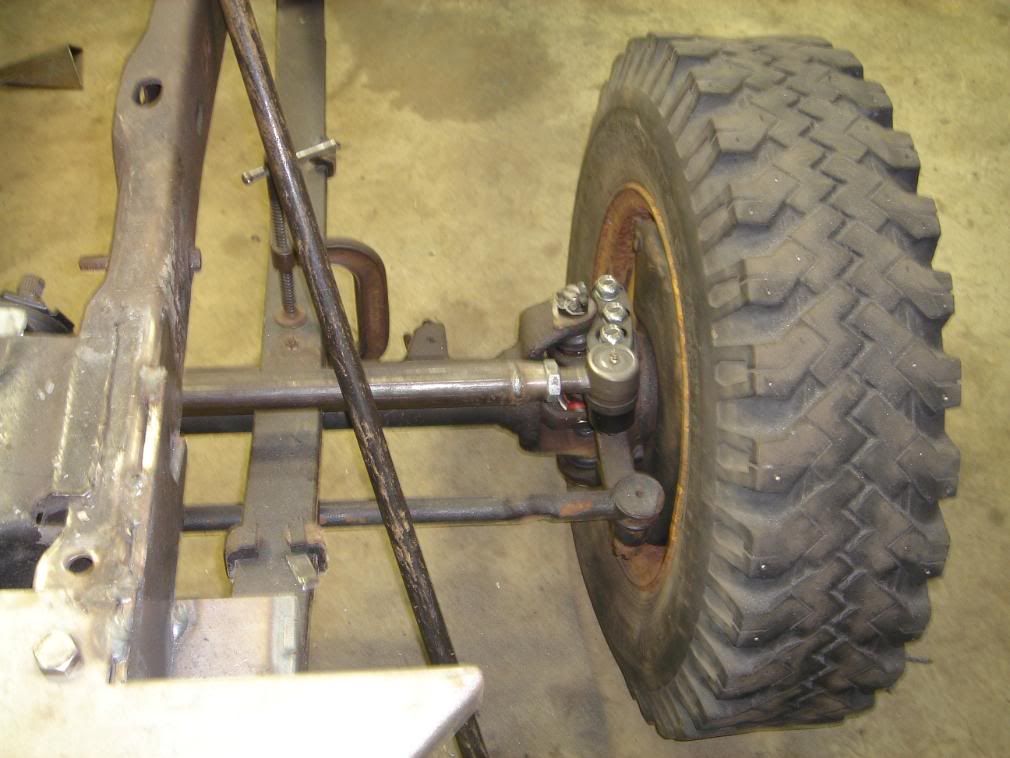 And some overall shots of the rolling chassis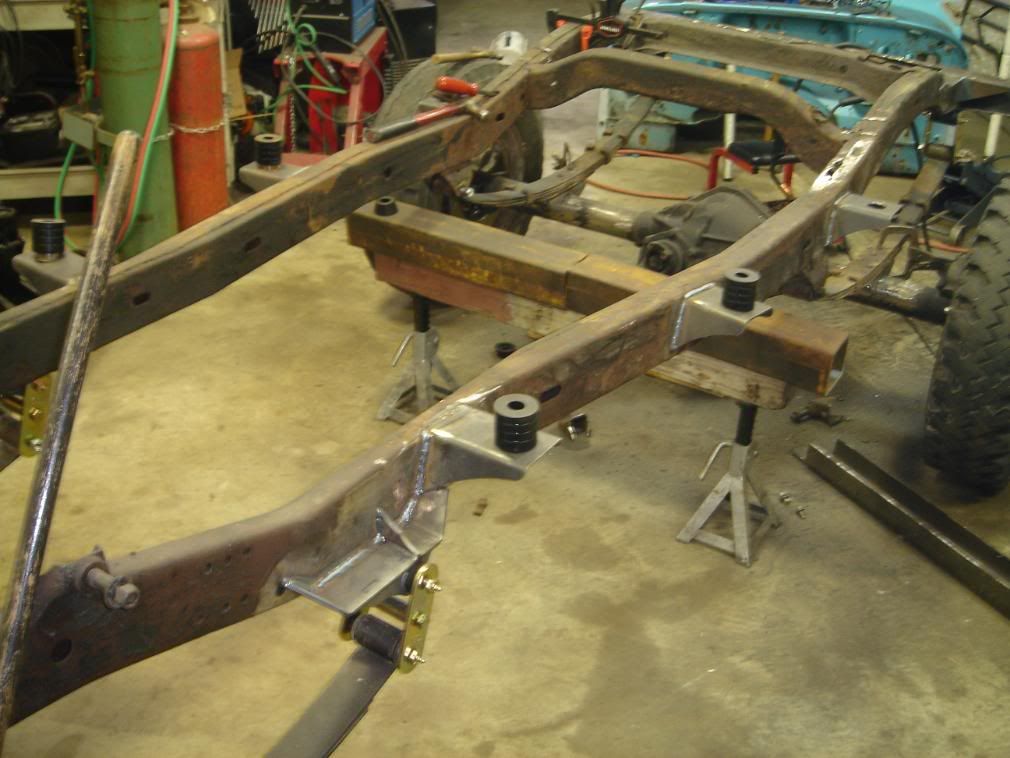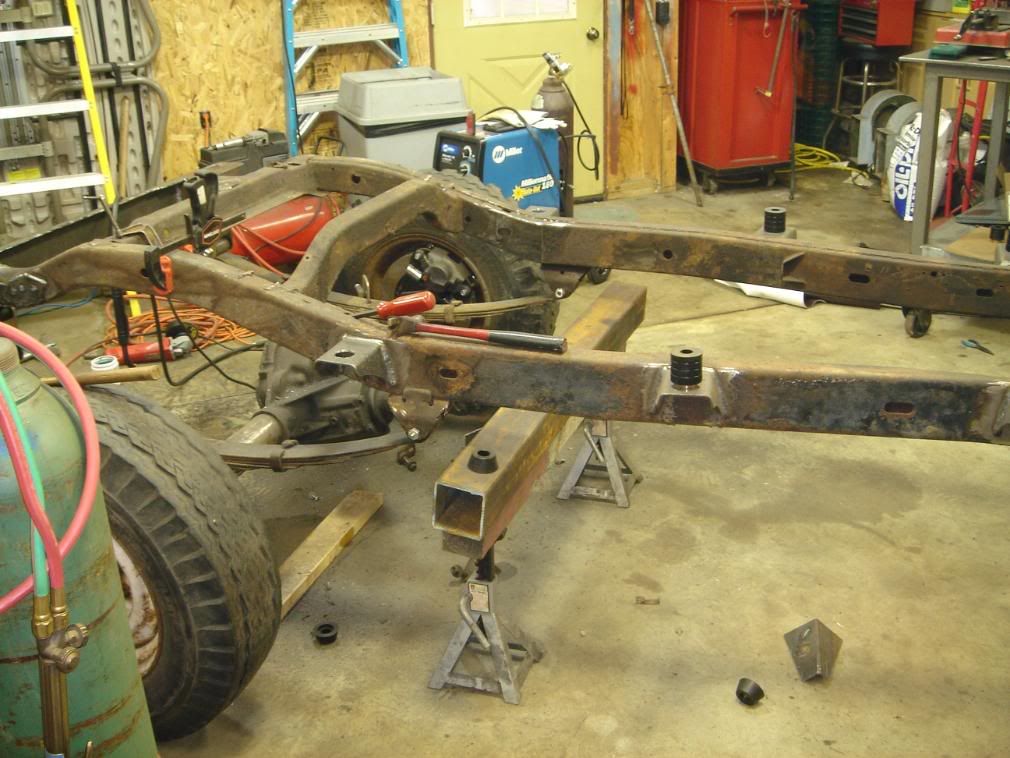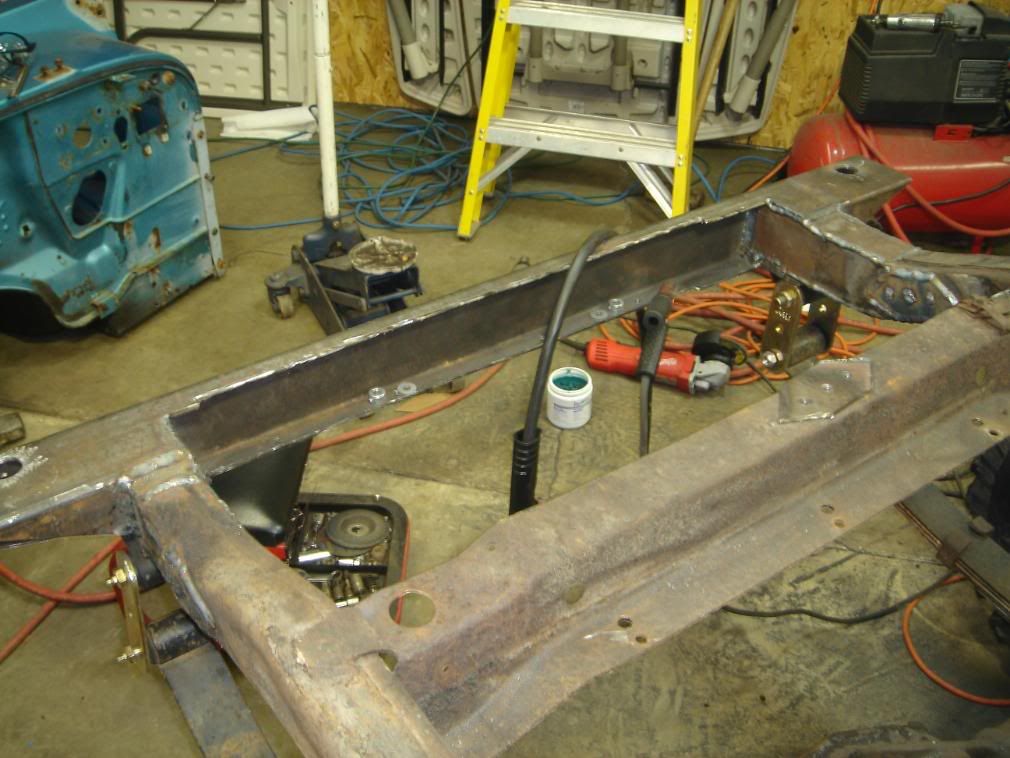 The 401 long block waiting on brown Santa to bring the rest of his clothes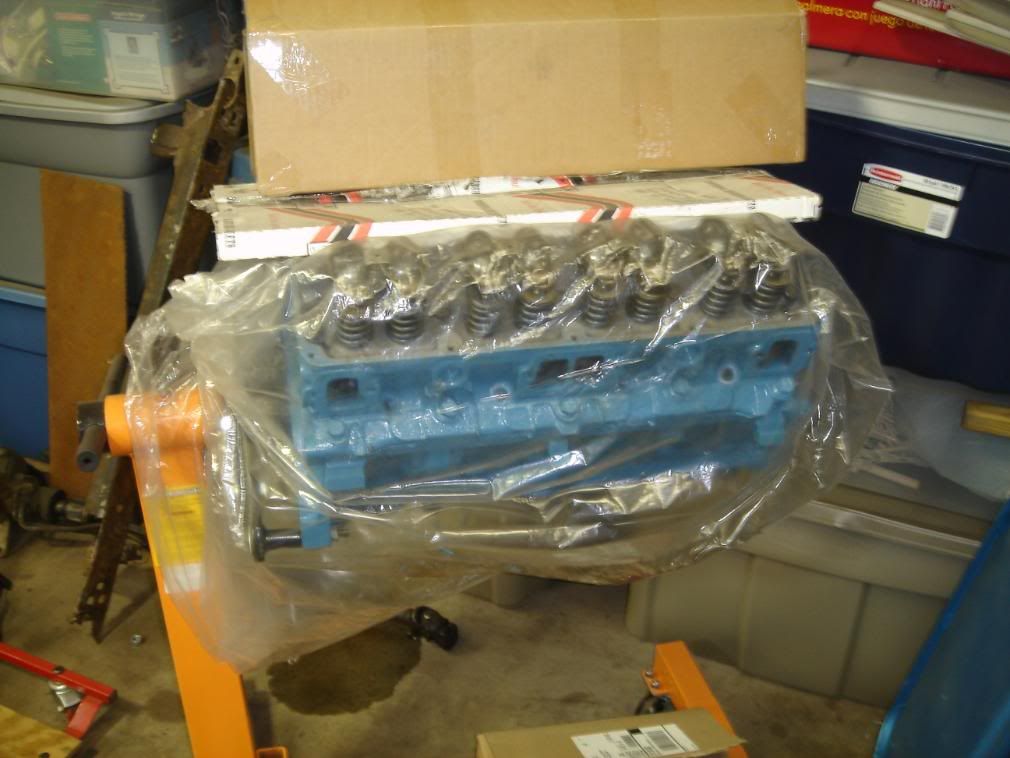 Some pictures of my parts piles. The tarp blew off my pile sometime during the week so I'm waiting on the ice to thaw before I cover it back up.
My old axles and my 'new' rims. You can also see the 3/16th inch sheet I cut the frame repair patches out of.