Registered User
Join Date: Feb 2005
Location: Evans, GA
Posts: 315
I am thinking of fiberglass tub for mine as well. You can cut the tailgate section out and put your tailgate back on. They put reinforcement in the latch areas if you want to put your tail gate on.
I have those same tires in 33x12.5x15 and they work pretty good for me. And get me some pics of that dash if you can. I haven't seen that top thing with speakers before. I kinda like it.
cnewton20@comcast.net
is email if you can send me some.
Web Wheeler
Join Date: Aug 2004
Posts: 4,709
The tailgate area is only reinforced on tubs that are built with the tailgate opening...they line the opening with a steel frame embedded in the body only on those...that's why they charge more money for them. You can't just hack the tub up and expect it to retain it's proper structural integrity. I *have* seen a couple of show Jeeps with it done, but you do it at your own risk and toss your tub warranty out the window.
Member
Join Date: Feb 2005
Posts: 365
Quote:
Originally Posted by killersheep
lol, just haven't seen too many fiberglass tubs. nothing against them but I like having the tailgate. anything is better than rust....lol nice looking jeep!
i had a fiberglass tub on the CJ5 i had.. its good for a couple things... no rust, and it's lightweight. it depends on what happens on trails how i take it.. you could barely hit somehthing and it will just bend to the shape, steel will dent.. if it bends too much, it could crack, still will dent more, but if you slam on a rock, it could just burst into a white cloud of fiberglass and pretty much shatter, stell will just dent again =] ... dunno, depends on most peoples opinions / outtakes
Registered User
Join Date: Nov 2004
Location: Pittsburgh PA
Posts: 136
I sanded and painted the hard doors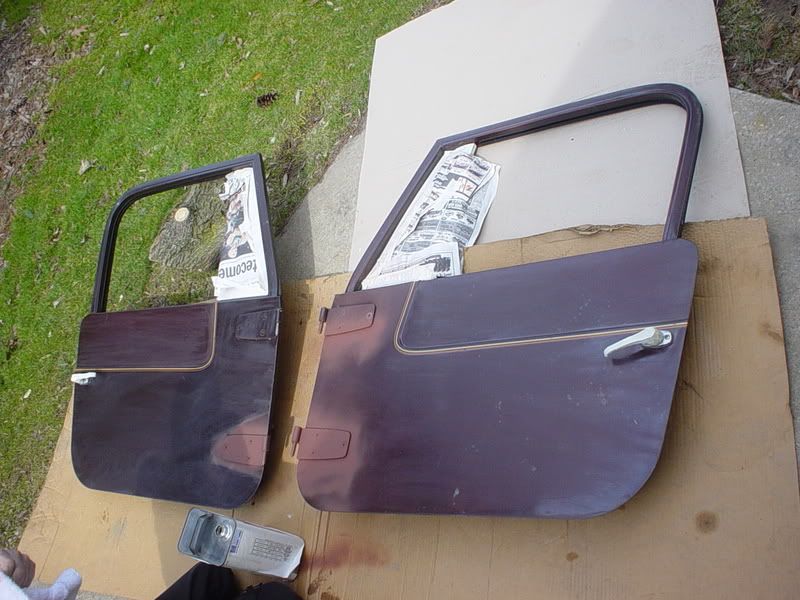 installed the hard top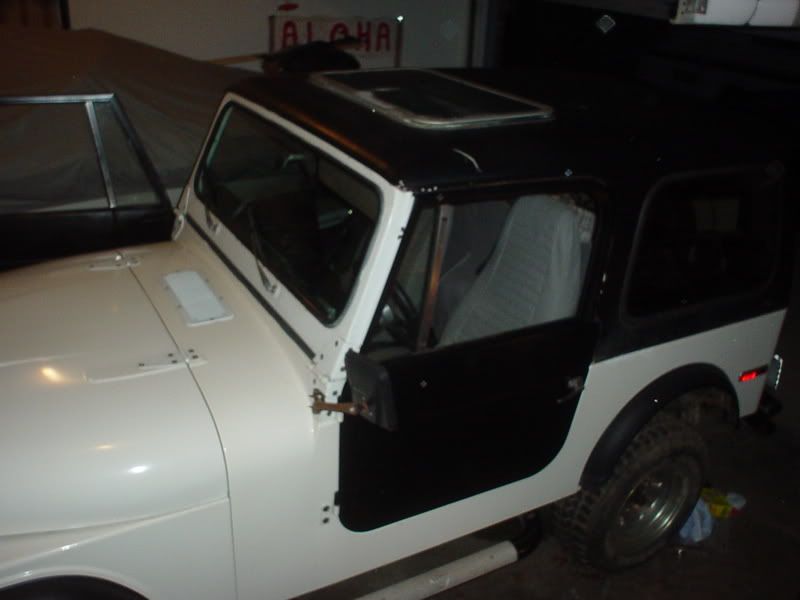 i ripped out the old carpet and put some nice new carpet in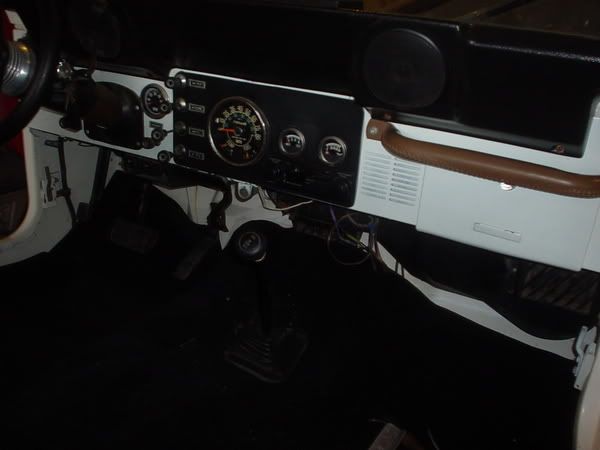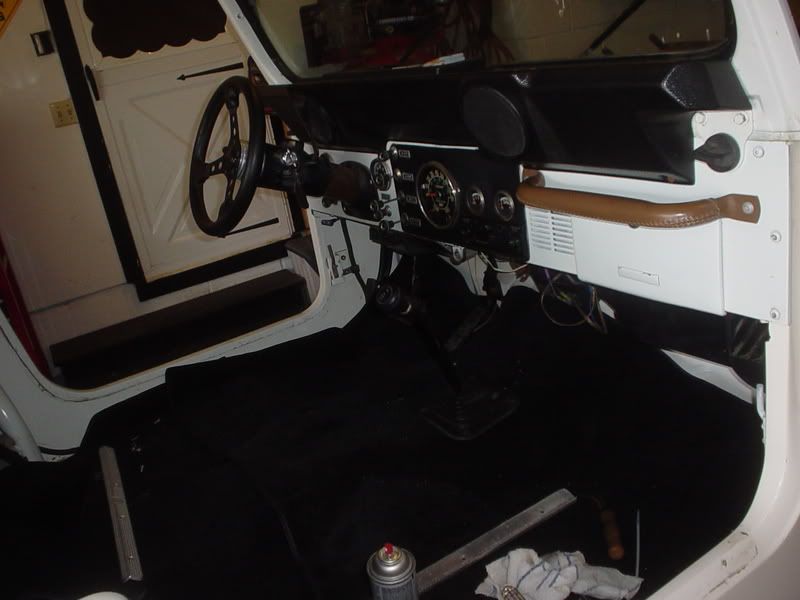 the old seats were in actually in very very good shape
i also got a soundbar i'm hoping that i can get it to go on good
i also ordered a tuffy locking center console for my new cd player
---
Last edited by redlinedcj; 04-05-2005 at

06:08 PM

.
Registered User
Join Date: Nov 2004
Location: Pittsburgh PA
Posts: 136
can someone quote me again so my pics show up? thanks!!
Currently Active Users Viewing This Thread: 1

(0 members and 1 guests)
Posting Rules

You may post new threads

You may post replies

You may not post attachments

You may not edit your posts

---

HTML code is Off

---