Like most others have done now, get yourself a GM grounding bus bar from the junkyard for cheap.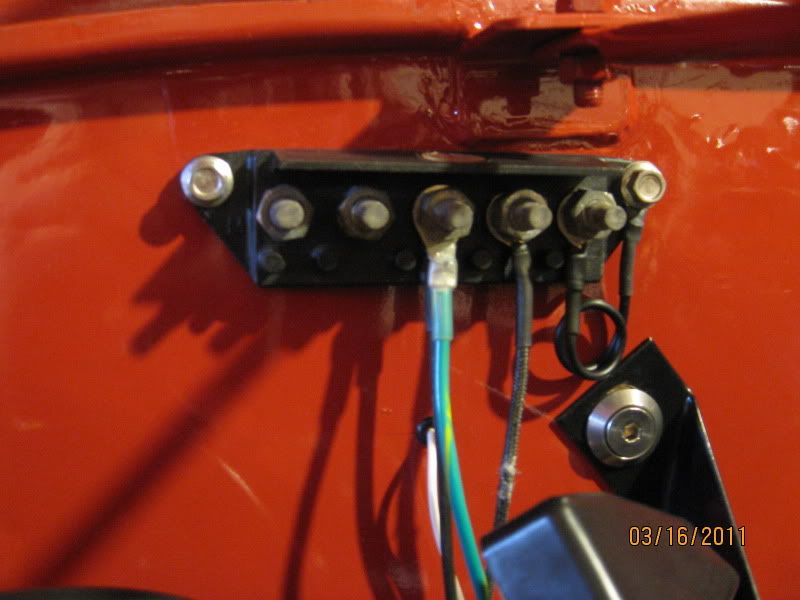 A lead off of the battery negative side (-) goes directly to the bus bar and from there, branches out to several points around the Jeep.
Looped wire at far right goes to the firewall and on the other side of the bolt is an attached ground wire that goes to the dash to various points for grounding the instruments to.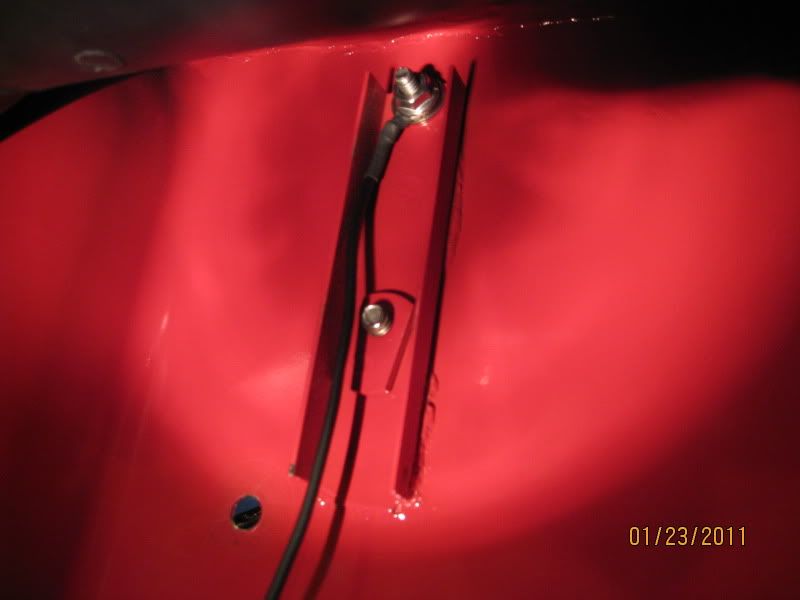 Then we have two ground wires coming off the bus bar that go through the frame and one comes out at the rear and connects to the factory location for the Fuel Sending Unit ground were I have also branched off of that to the rear tail lights. Sorry, no picture.
The other wire going through the frame pops out at the front for grounding the headlight relays and parking lights.
In the center of the ground bus bar we have a ground wire coming off and going to the Starter Solenoid to provide a good ground there and it also provides a tap point for some accessory light and the MSD unit.
Then we have yet another wire that provides a ground for the factory underhood light at the far left on the bus bar (has since been changed to a S.S. ground strap).
All instruments and lighting works as they should and I never have problems with anything associated with grounding problems.
Dedicated grounds should be on the top of everyone's list for projects to complete on a Jeep CJ.