I had to remove the pipe fitting and drill and tap another 1/8 NPT for the gauge.
Used the existing pipe fitting as a pilot hole guide for centering while drilling. Then flipped the block around and finished drilling with the correct size drill for taping the 1/8" NPT.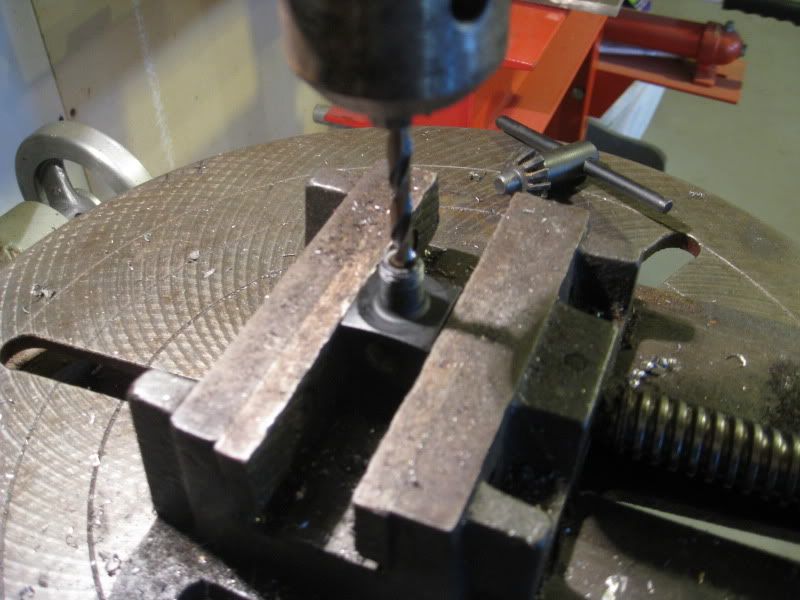 Then tapped it to a 1/8" NPT.
Installed back in the engine block.