Oil Filter Relocation Kit Minus The Filter??? MidJob
---
So Im tuning up my Willys today, transfercase rebuild, fluids, sparkplugs, Oil ect...
And here I go to change the oil and filter. And I cant find the filter anywhere
So in my in depth investigation (cant hide the damn thing but so many places) And i come to the conclusion that one of the previous owners in the last 55 years has done this.....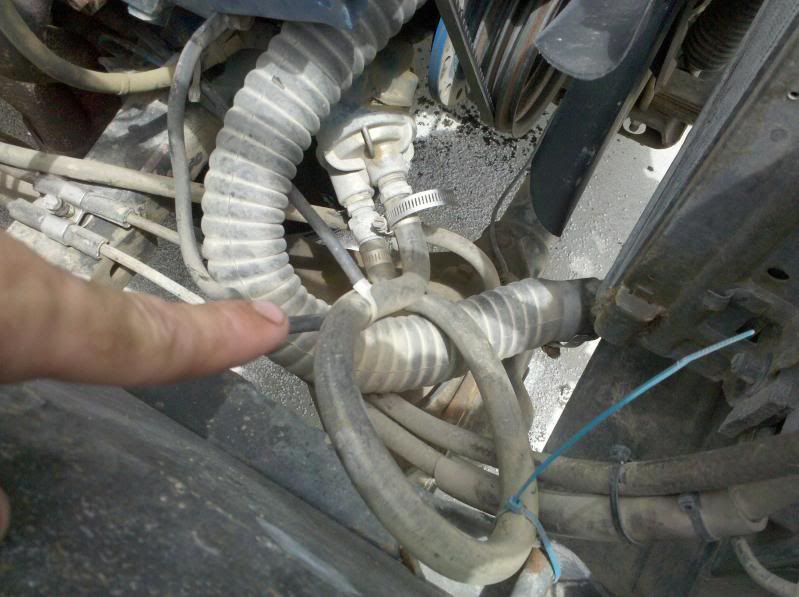 Put on an oil filter relocater but didnt put on the part the filter goes into? IDK, Is it me thats crazy for not knowin wtf im talkin about, or is it someone else?
And in the mean time, can I pop off the relocater and throw a filter on there or come up with some inline solution. Its probably been runnin like this for 5-10 years.
---
Dylan-19 and Yearning
93 Rubigrand - Sold... :'(
95 Grand Cherokee Limited - 5.2 Mall Crawler
55 Willy's M38a1 - 231v6, 33" Super Swampers, D44 Full Floater Rear, Locked Front and Rear, 5.38 Gears, Viair OBA, Bilsteen 5100 shocks, Dana 18, Turbo 350, S10 Power Steering, Tilt-wheel, Full Cage, Flat Fenders....