I had to repair one the other night. I punch out the bad one if it's still there and drill the hole out to .5". I use a dremel tool and a grinding stone to round out the hole better and get inside and smooth out the inside edge best I can so the new nut has a clean seat.
I found a piece of scrape steal and cut to length with a .5" hole in the center.
I round over the edges of a flanged nut and grind down till it fits the holes in both the plate and frame.
Weld the nut to the plate and drill two side holes for welding it in.
I use stiff weed eater line and a telescoping magnet to fish a threaded rod section into the new hole and out an inner frame access oval nearby.
Thread on the plate and pull through the hole. Hold in place with the magnet head from the inside and remove threaded rod and replace with a short bolt and nug.
Tighten and weld. grind the smooth out and it looks just like the other ones but way stronger.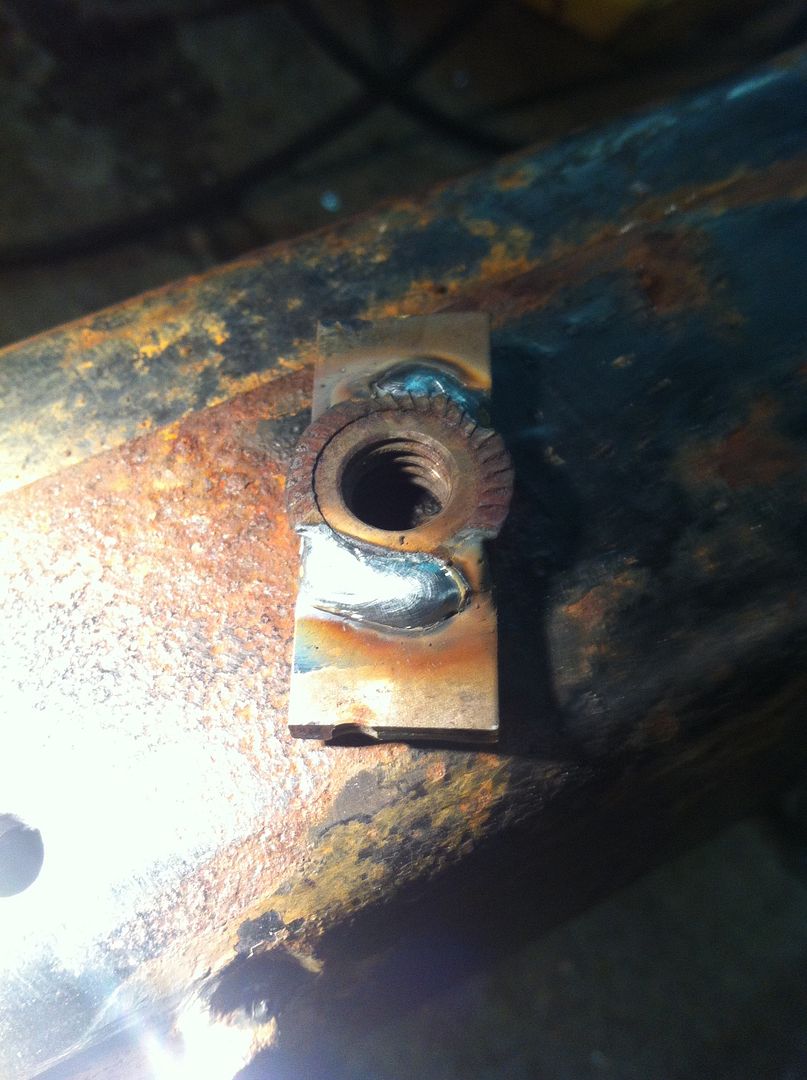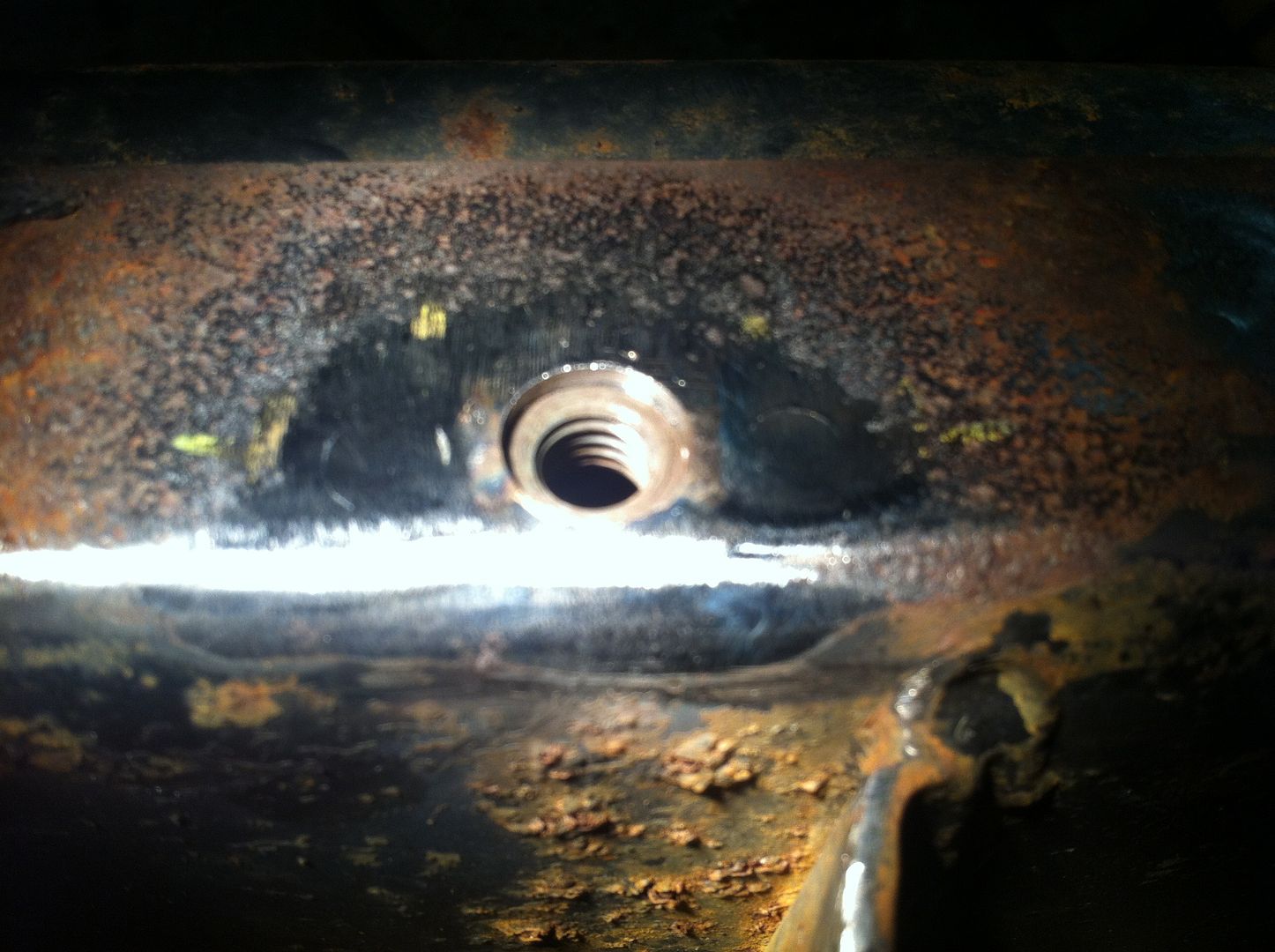 Now if you don't have a welder and drill/tools, etc....ignore the above and fish a self locking nut inside after youve made sure it will spin on the bolt freely. You can pull down as you tighten and most times it will work.