At this point I stopped and really started debating with myself on what my plan would really be. Would I take the time and buy a welder and learn to weld and fix this body or would i just go and purchase a Fiberglass body at 4WD??? Posing pics for the really bad spots.
Wheel well where roll bar mounts. like this on both sides.
Body in front of door opening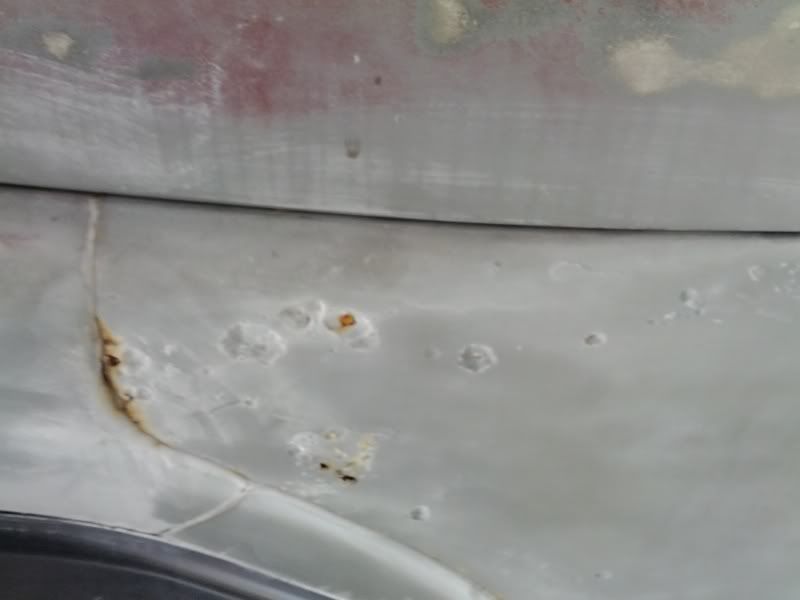 Drivers side fender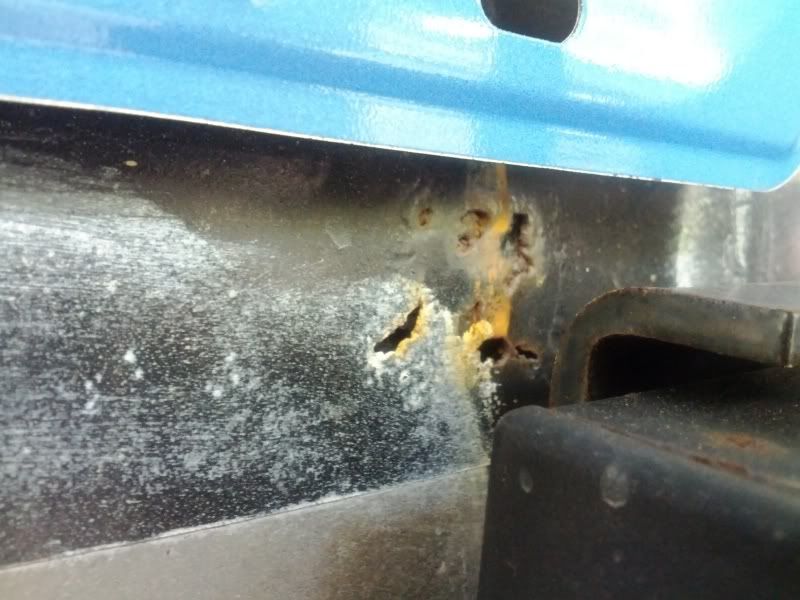 Rear panel by plate
The floor of the bed is pretty rough also and the floor pans have so many holes from different roll bars. Also a roll underneath the jeep show rust all over the under side of the body.
Luckily I have cousins that own an industrial blasting and painting business. My cousin has agrees to allow me to bring in the body once removed and have it oven baked and blasted so we can see the full extent of the or restoration needed. If after that the body appears to be salvageable to an extent of less cost than the fiberglass kit we will prime it, buy a welder and do the necessary bodywork, otherwise I will sell this steel body and go fiber.
Regarding the bake, they will actually place my body into a large oven and raise it evenly up to a very high temp that will actually turn the 10 layers of prior paint and bed liner to ash, this prevents warping of the thin sheet metal that would occur if it all had to be blased. The rust will then be media blasted in the areas impacted.
So at this point, my goal is to get the body off and over to my cousin for the bake and blast.