I got some more work done today. Cleaned all the grease off my steering box and bracket. sprayed it with some black paint and got it mounted.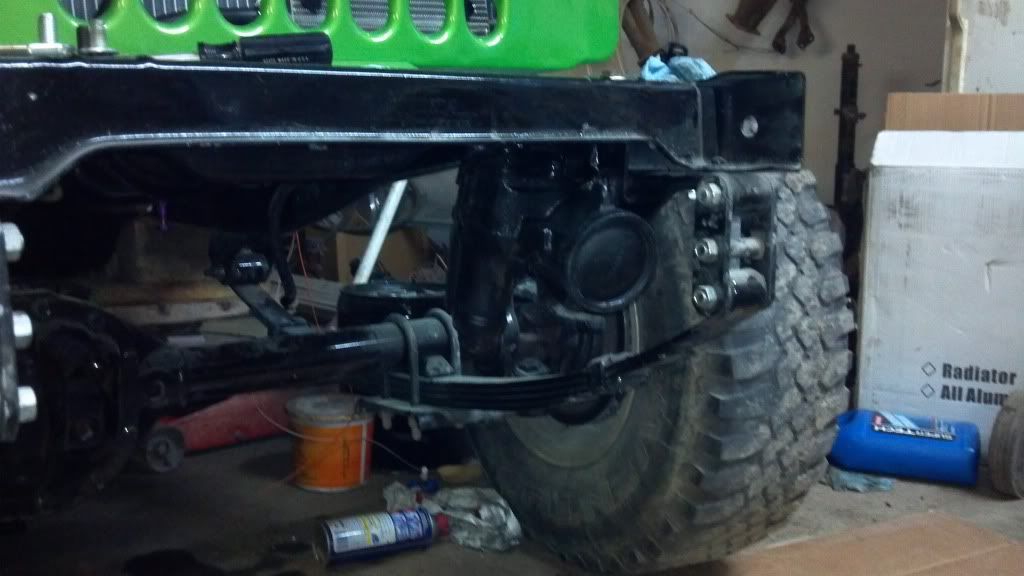 also found a combo of power steering pump brackets and pulley. painted them and got it mounted.
had to drill a new hole in my gas tank for the autometer sending unit. they make a fuel gauge that runs the same ohms as the stock CJ sending unit, but my kit came with a different one.
its starting to come together. getting all these little pieces and brackets painted is a pain and seems like it takes forever. still hoping to get it going before the weather warms up