Let me give you a little insight on OEM vs. Aftermarket windshield frames. Most of the aftermarket windshield frames are not as thick as the OEM version. Like the ones that come from Crown Automotive for instance.
Below is a comparison photo I took when mounting a Crown replacement windshield frame to my CJ-7. As you can see, there's a 5mm or close to a 1/4" difference between the two frames.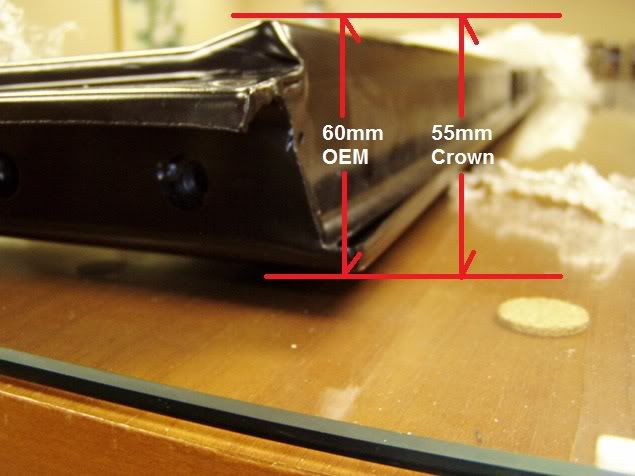 You may have to use a shim washer or two for mounting the bracket that holds the windshield to the dash. I had to use a single washer for each behind the bracket.