Hello all. I'm new to Jeeps and traded into this 1976 CJ5. It has the 258ci 3-spd and some previous owners "custom"
modifications.
It has not even been off the trailer yet, but I have a few questions before I start.
It obviously needs work, but it does run and drive and operates decent enough for its condition. I'm not looking to do a full on resto or pour a ton of money into. Just something to piddle with and fix up good enough to ride around the farm and some short trips (less than 20 miles).
I'm thinking first off do an oil, air and diff fluid change. I was thinking of doing a drain/fill on the transmission, however I'm not quite as confident with transmission work as I should be and I worry if putting in new fluid could cause new problems.
I'd like to remove the SOA lift and go down to 31" tires from the current 33's. I'd ideally like to keep the 2" shackle lift for some sort of lift, but the SOA seems to be a terrible way to lift a jeep from what I'm reading.
The wiring in the jeep seems to be a little on the "rigged" side. Turn signals and dash lights dont work, nor does the factory speedo or gas gauge.
As far as cosmetics go it needs new seats, new steering column and some other minor odds/ends. Like any Jeep I looked at, it has rust mainly on the windshield frame at the bottom and a few minor rust holes on the body. Nothing major on the frame or body and the diamond plates are actually not hiding rust.
Here are some pics with the previous owner.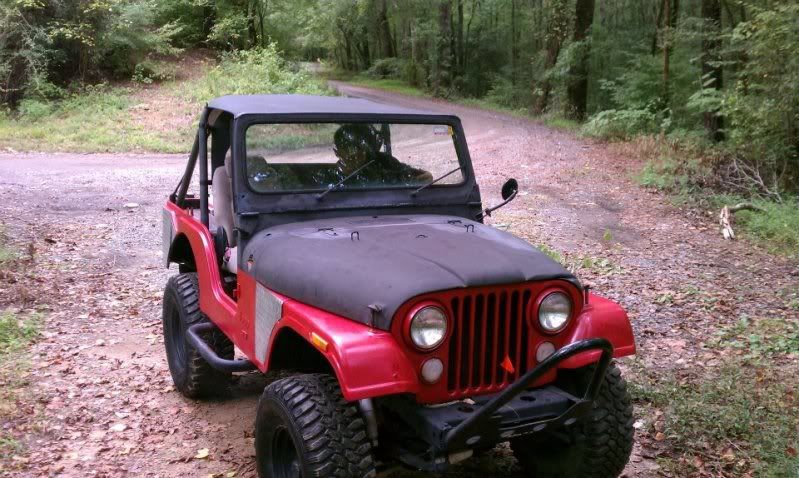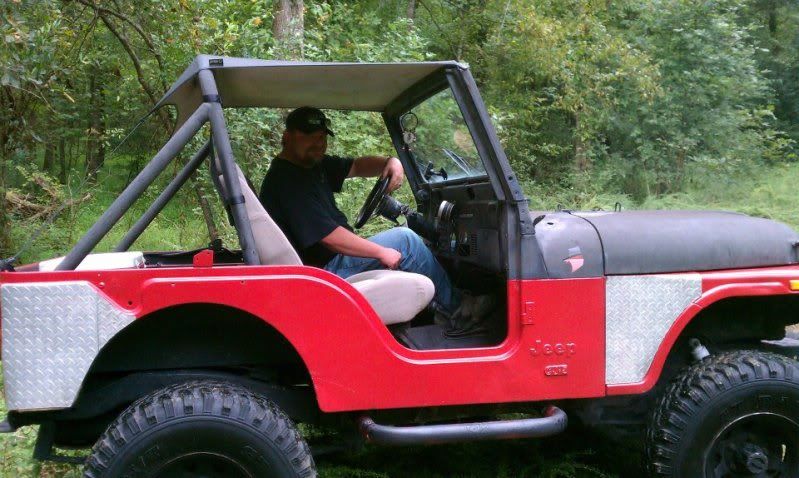 So here she is and there is my list of things to do.
What are you guys suggestions? What other things need a good "going over" to make this thing a little more road worthy? Any suggestions of other steps to take on this thing?