Quote:
Originally Posted by
Ollie09
Anyone have a picture of the fuel and return line routing for a 77 CJ5 with the V8? Mine was hacked up by the PO. I have the body off and tubes from Inline tube. Do the tubes go on top of the frame rail?
Thanks
Here is an option, I had my tub off and was looking for a better way. I haven't had it on the street yet, so time will tell.
I used poly tubing to line my frame and then pulled parker super flex braided line inside that. I used grommets to pass through the frame crossover member. With the frames lined with poly, I can slip the fuel line back out for replacement or inspection. The only problem may come from the line collapsing under suction from the mechanical pump. It shouldn't. Now i never have to worry about my exhaust and fuel.
New rear brake line, notched the ebrake mount a little to stay tight to the frame.
fuel supply entering the frame rail. It exits the frame rail inches from the mechanical pump.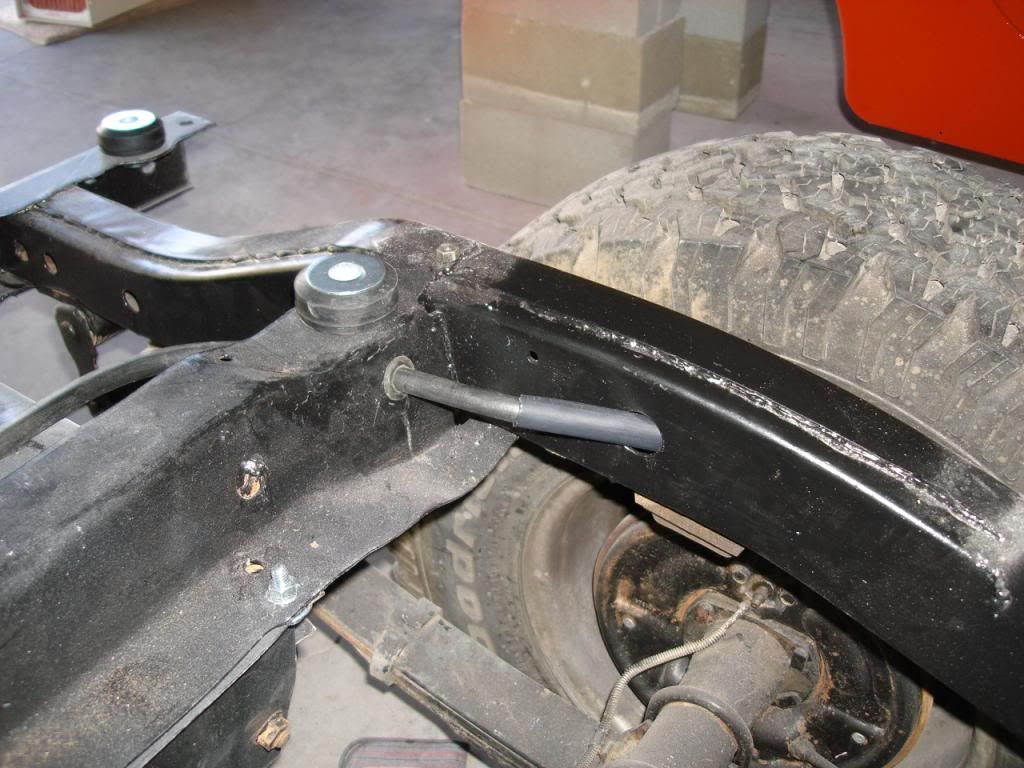 return line, passenger side