Registered User
Join Date: Oct 2012
Posts: 22
Need a little help on a 83 CJ7
---
Well I have been learning allot off this site and started a rebuild on a 83 CJ7. I took it down to the frame and had it redone and am trying to put it back together. I took hundreds of pics as I tore it apart but the memory card wont work so I am in a jam. Its just my memory and a Haynes manual, so I am in a bind here.
The motor mounts that attach to the frame are two sizes (pics below) I am trying to figure out what side the little one goes on and what holes it goes into. There are 6 holes there and it could bolt to the front 2 or the rear 2.
Also there is a couple of pictures of what I thought was a steering box bracket but all the pics I find online are different. Can anyone tell me where they go.
Lastly I bought some Dana 44 wide tracks out of a old scout had them redone and want to put disk brakes on there. Found lots of write up on the AMC 20 but not on the 44 does anyone have any experience with that?
Thanks for any help and your time.
Mike
Registered User
Join Date: May 2012
Location: Reno
Posts: 5,920
Hello,

The small mount goes on the driver side and the big one on the pass side. In my 5 there are only 4 holes on the frame so not sure which you should use.

Not sure about the bracket.

From what I've read, the D44 disk brake upgrade uses the same parts (96-01 maxima or 300zx rear calipers, hangers and rubber lines and thin tracker brake rotors). The only change is the custom bracket that mounts the caliper to the flange
---
I'm looking for a Scout II Dana 300. Drop me a line if you have any leads. Thanks
Registered User
Join Date: Jul 2010
Location: The Mojave Desert - Palmdale, Ca. U.S.A.
Posts: 6,754
The bigger one goes on P/S.
LG
---
Have'n you along, is like loose'n 2 good men
Registered User
Join Date: Apr 2011
Location: Lewistown
Posts: 5,074
The bigger one with the dimple on top is the pass. side.
The other piece is your sway bar mount that goes on the frame.
---
The end of a defining era.... JEEP R.I.P. 1941-1986
My frame off Re-Build: (the 4 year saga....)

To view links or images in signatures your post count must be 10 or greater. You currently have 0 posts.

Registered User
Join Date: Oct 2012
Posts: 22
thanks allot gents for the input, does any one know which 4 of the 6 holes the little engine bracket mount goes into I added a picture of the drivers side if it helps, and thanks again
Jeep. There's Only One
Join Date: Jan 2007
Location: Doylestown, PA
Posts: 7,107
The holes you chose are determined what type of engine, trans combo you have. 1983 factory choice on engines was either 258 six or 150 four cylinder. Trans would be T4, T5, T176 and Automatic.
Here's pic of my CJ's mounting location based on 258 engine and T5 trans.
Drivers side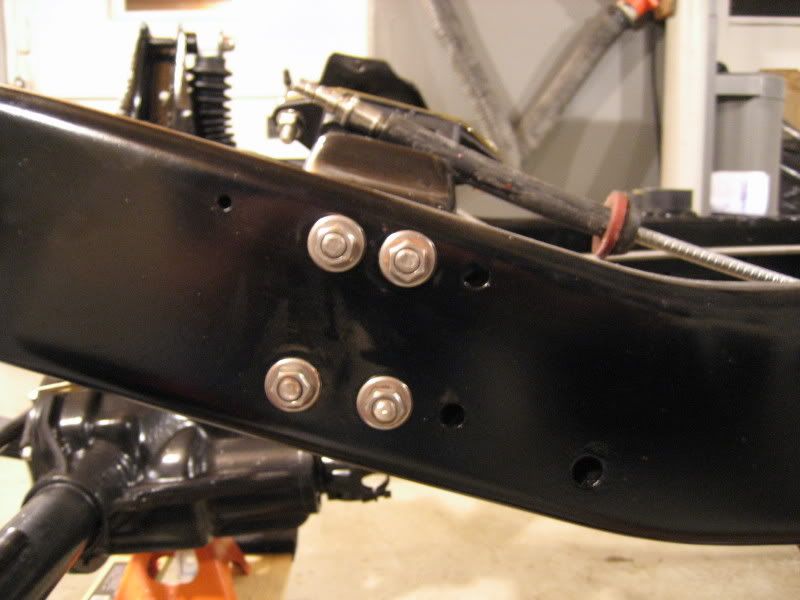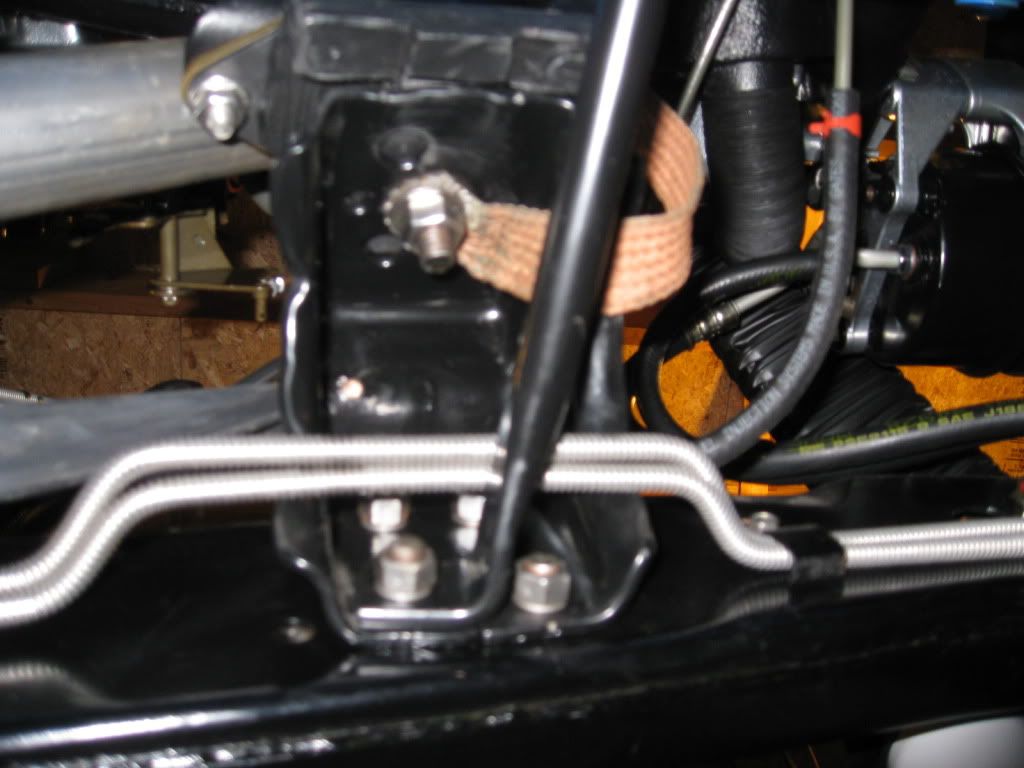 Passenger side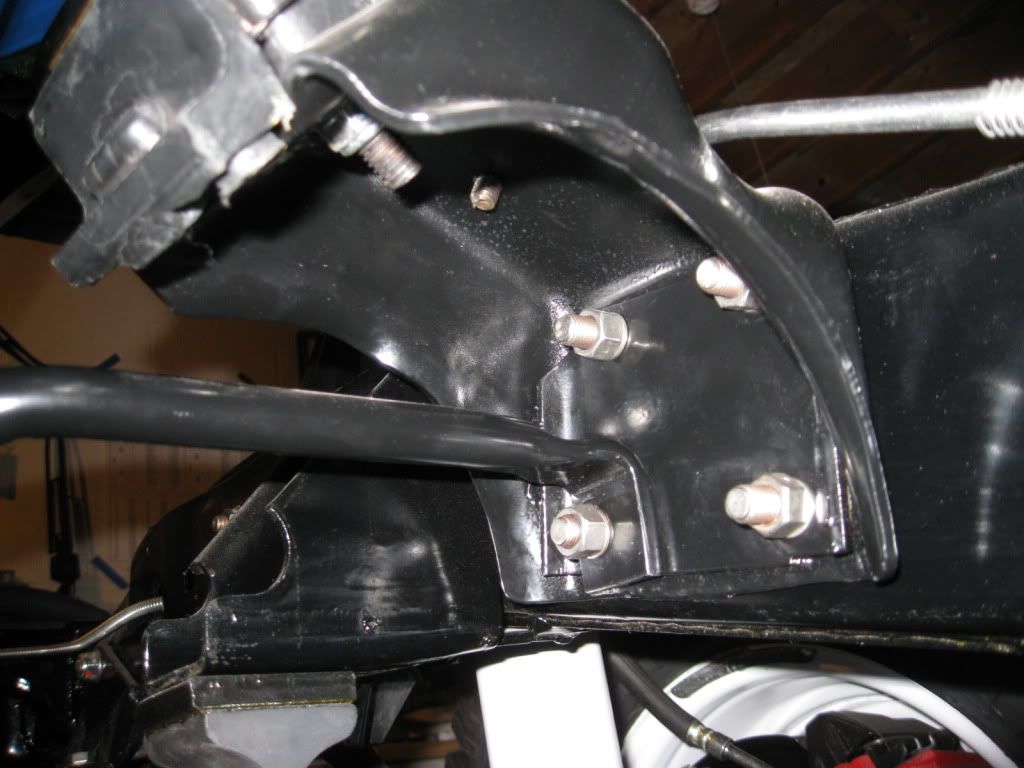 ---
.
1984 CJ-7 Renegade
__________________
Registered User
Join Date: Oct 2012
Posts: 22
thanks that really helped, I will get that on tomm and hope to get this thing back on track.
Currently Active Users Viewing This Thread: 1

(0 members and 1 guests)
Posting Rules

You may post new threads

You may post replies

You may not post attachments

You may not edit your posts

---

HTML code is Off

---