So I have a '79 CJ7 w/ 258. The block is a re-built '82 0r '83. When I bought the Jeep it had an electric puller fan in front of the radiator wired backwards. The fan was attached through the radiator and was pulling/deforming the fins. Last weekend I went to install a Contour dual fan and there is not enough clearance. The fan is 3.25" deep or so but I'm only getting 2.25" from the pulley to the radiator. So my questions are 1) Is this the correct pulley/water pump?
[IMG]
[/IMG]
[IMG]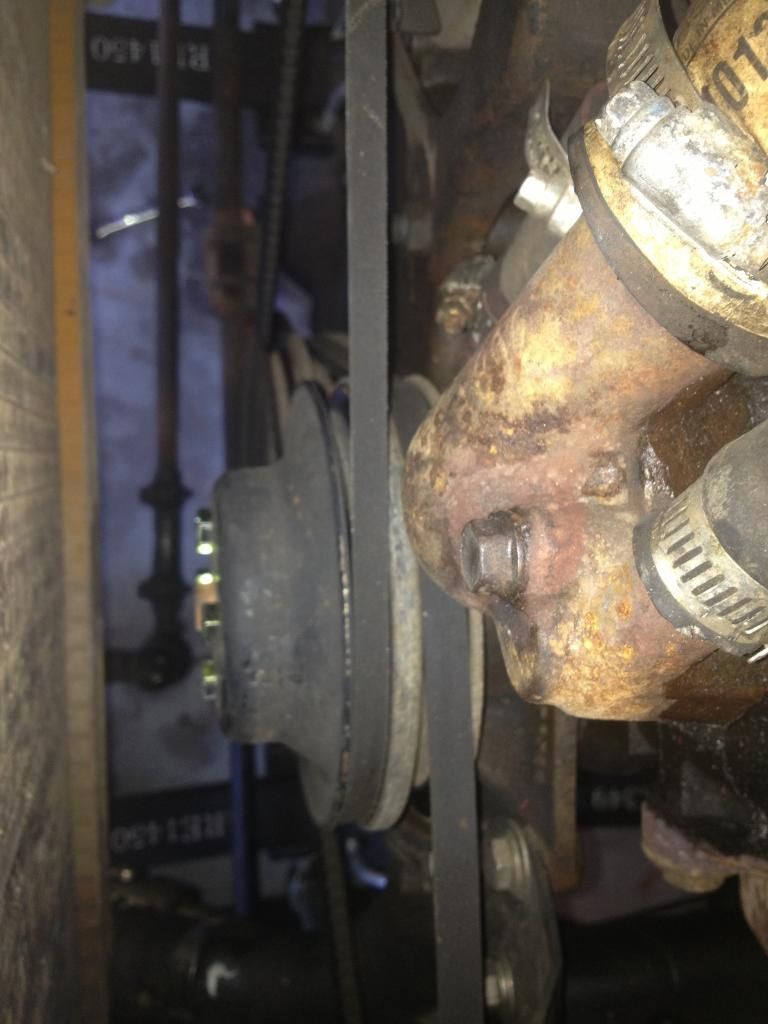 [/IMG]
2) Is the engine mounted too far forward?
It seems like every project I attempt has parts that work but are not stock replacements. Even the flex-a-lite direct replacement fan has a depth of 3" and this is making me question what is going on. Any help would be appreciated.