I recently purchased this Jeep CJ5: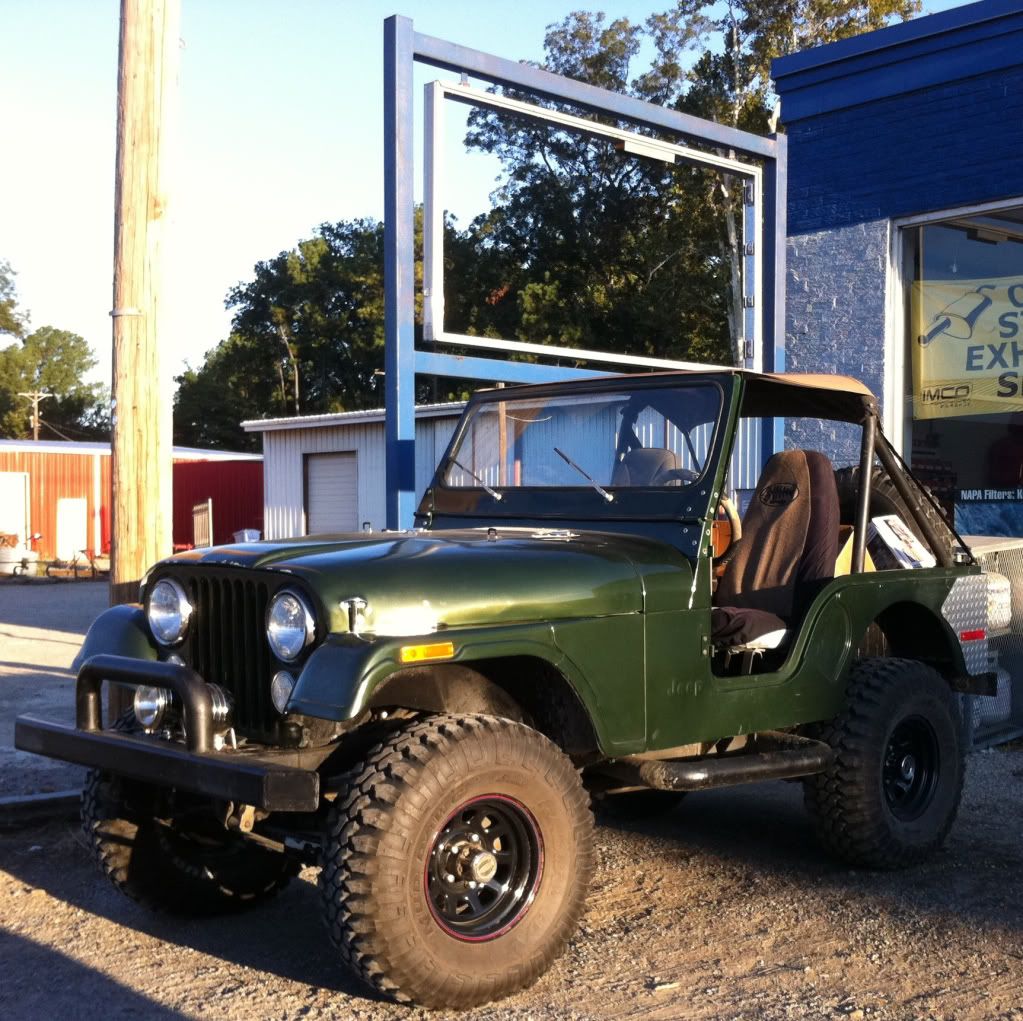 The title says it is a 1974 model which agrees to the VIN lookup. However it has characteristics that I associate with a '76 and later model. Mainly the steering is more modern with a sporty wheel and the key switch on the column eveN though the key is still in the dash. The jeep came without a gas tank under the back. It has a fuel cell type in the back. So I ordered a tank and then realized that it had no gas spout. Not even a cutout where it should be below the passenger side taillight. I have ordered the appropriate hardware and guess I will have a body shop cut out for installation.
Other items that I've noticed:
1. Windshield is released to fold down with screw type release rather then the buckle type.
2. Windshield motor is on the insiders then than on the outside.
3. The passenger seat rolls forward rather than flipping. Also, there is no toolbox under the seat.
I have made these observations by comparing my jeep to my brother's '72 model. If anyone has any thoughts I would greatly appreciate them.
Thanks.