My Weber Carb Vacuum set-up diagram.
---
looking for input.... this is how I am currently connected (Thanks McMud) I plan to add a dual PCV and separate it, one line to the manifold vac and the other to the evap can. All other vacuum lines/switches not in the pic have been removed. The coolant temp switch has been removed and a new CTO valve is now in its place, the old 2 port CTO is capped off now, not in use. I have a previous post about this but wanted to show the result of everyones help(
www.jeepforum.com/forum/showthread.php?t=756370
).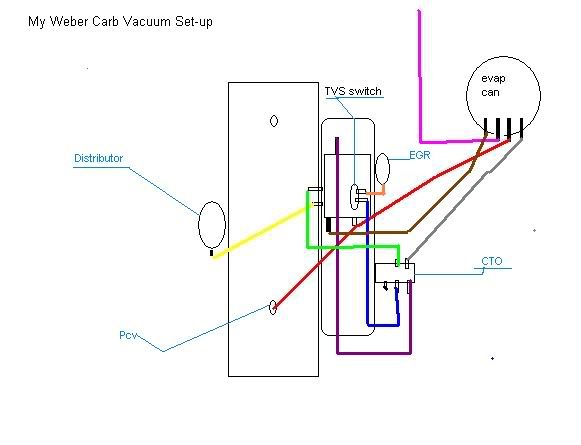 ---
Last edited by littleturner76; 05-27-2009 at

03:09 AM

.