It's been so hot recently, I decided to work on refurbishing the wiring harness. First, after looking closely at the old under-dash harness, I was not impressed especially with the fuse box: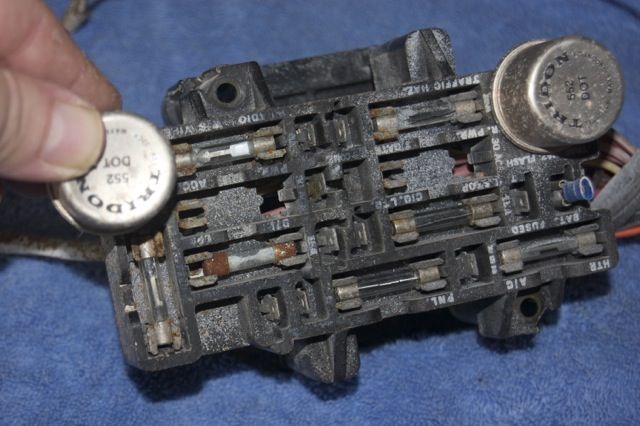 I absolutely despise glass fuses! Also the wiring was covered in overspray...everywhere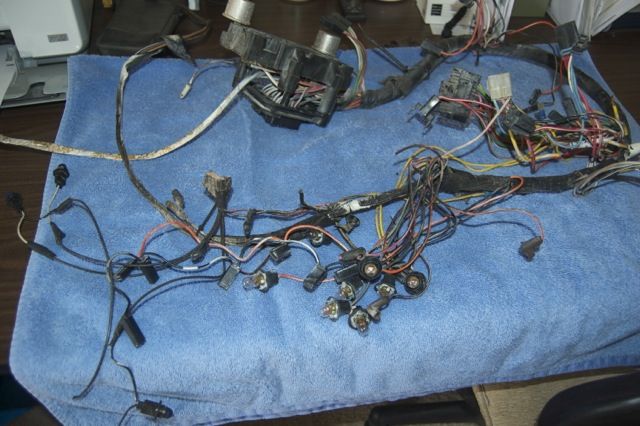 Sometime in the past when it was repainted white, nothing got removed or masked, just "paint to match"
As luck would have it, there was a under dash harness from a 79 on ebay for a reasonable price with ATO fuses and in good condition, so I pounced!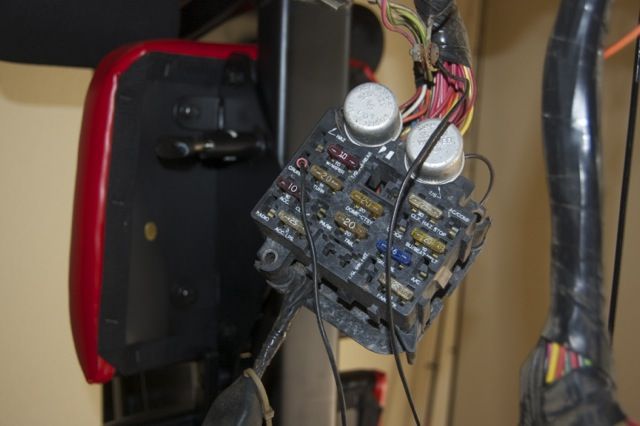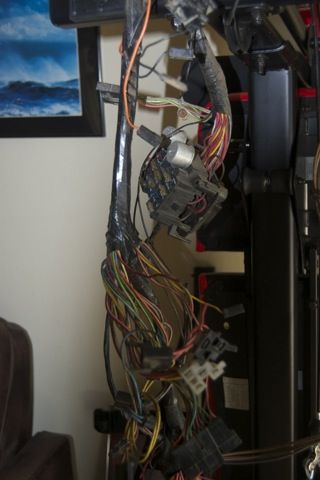 Just needs a new dimmer switch connector and repair to the brake light connection.
Next up was the engine bay part of the harness. Again, painted over and pretty hacked up as you can see in the last picture of my first post above. So, I pulled it apart and refurbished it. All new split wire loom, new connectors as needed and missing/damaged wires reinstalled to proper specs. Final termination on the engine area will be completed when it is installed but all those "yellow" wires running every are gone!
Before: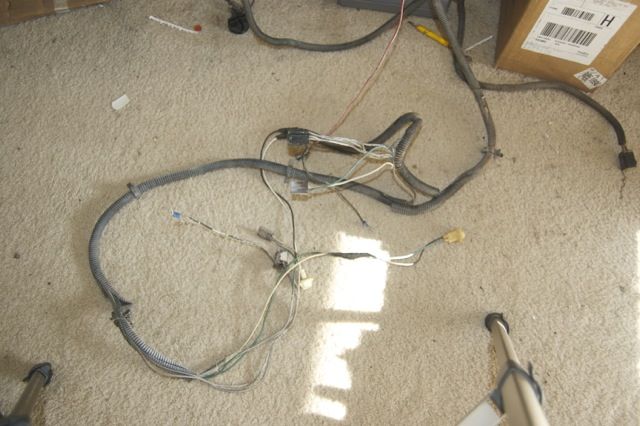 After: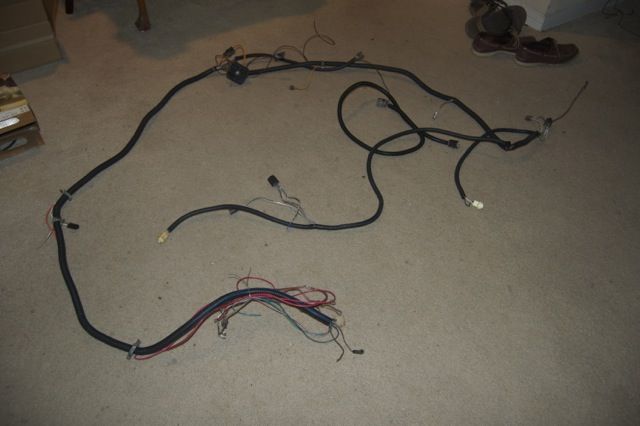 For the rear lights/fuel tank sender, i am going to buy some 6 conductor trailer cable that will take care of all the circuits and provide a dedicated ground wire to boot! If you take your time and follow the wiring diagram you can do this too.