Well been a while since I updated the 360 progress and all I can bring myself to say is its been a long hard road full of set backs.
So where to start...
Fenders - Back on the 12th I gave the fenders to a buddy who is a professional welder to do the repair work to. He told me 5 days and I would have them back. Long story short it took 12 days and when they cam back one was warped in about a 1/4" and the repairs looked shotty. Cant blame him I guess since he welds pipe and not small metal like this but he is a welder. Decided to give up on them and ordered a aftermarket set. Due to Christmas they will not be here till Jan 3. That has kind of but a hold on paint....
Oil Dip Stick Tub -Ordered in the 9th, not in the box when it arrived on the 14th, did not get the second one in till the 20th. Damaged the second one on the 21st while installing it. Slipped while tapping it in and but a little bend in the tube at the base which was just enough to make the dip stick bind a little when going in / out. Due to the holidays was not able to order another from the vendor till yesterday. Its going to be here early next week. Cant install the headers, clutch linkage, or steering shaft till its in...
Carb - Decided to pay National Carb to rebuild my 2150. I know its a easy rebuilt and I have done several myself but since I am trying to make this a purty engine decided for what they wanted $ wise vs the time I would put in to it cleaning, polishing, coating, and rebuilding was well worth them doing.
Talked to them and they said once they get it about 3-5 days later it would be shipped back. They clean it, polish it, coat it, put it back together, and test it on a engine. Paid $140, well worth it in my eyes. So the delay... I sent it to them priority 3 day on the 11th with payment. They receive and process it till the 18th. They closed Friday the 21st for the holidays and apparently dont reopen till Jan nd. WTF... Found that out yesterday when I called and got the machine. Wish someone would have mentioned that when I called. Sent a email yesterday and heard back today that has been cleaned, polished, and was on a rebuilders table. Should ship on the 3rd.
Back - As some of yall know I have been going through a bit of back trouble the last month. Slowly getting better but I was out of commission for a week and in some bad constant pain for another. Healing now.
So with all that I have only been puttin a hour in here and there.
Got my firewall clearanced and re painted.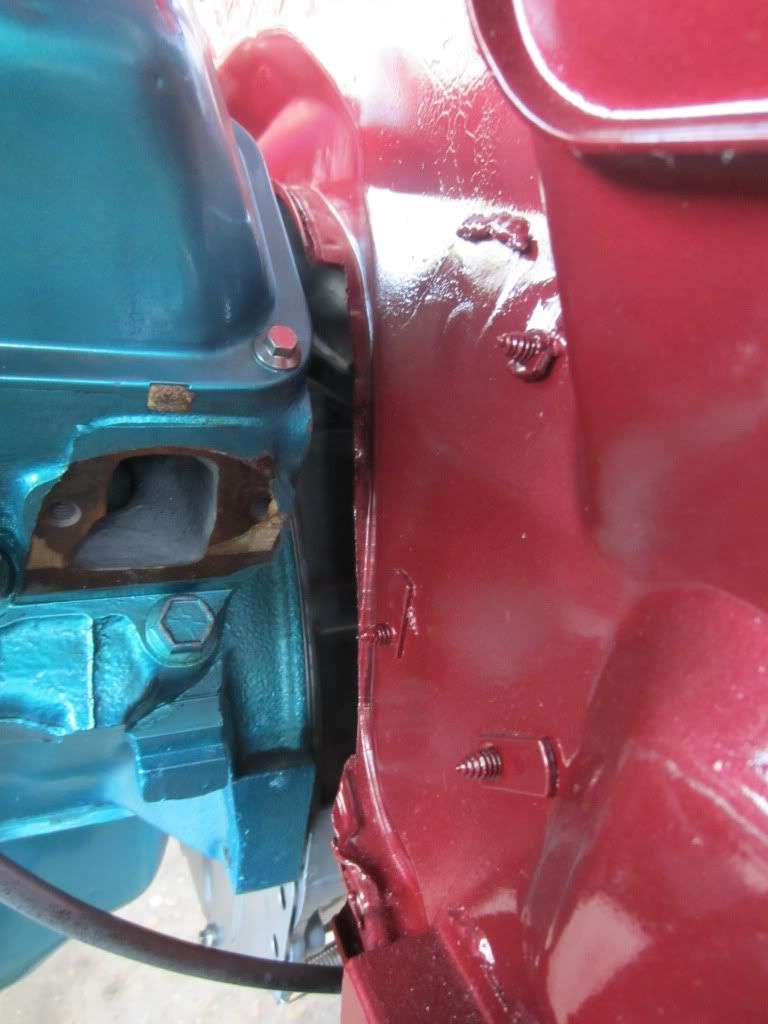 The clutch linkage fabed up.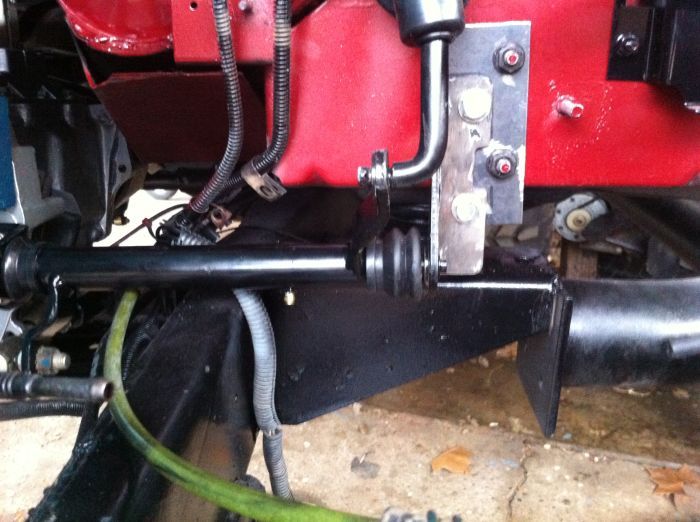 Driveline completely back in.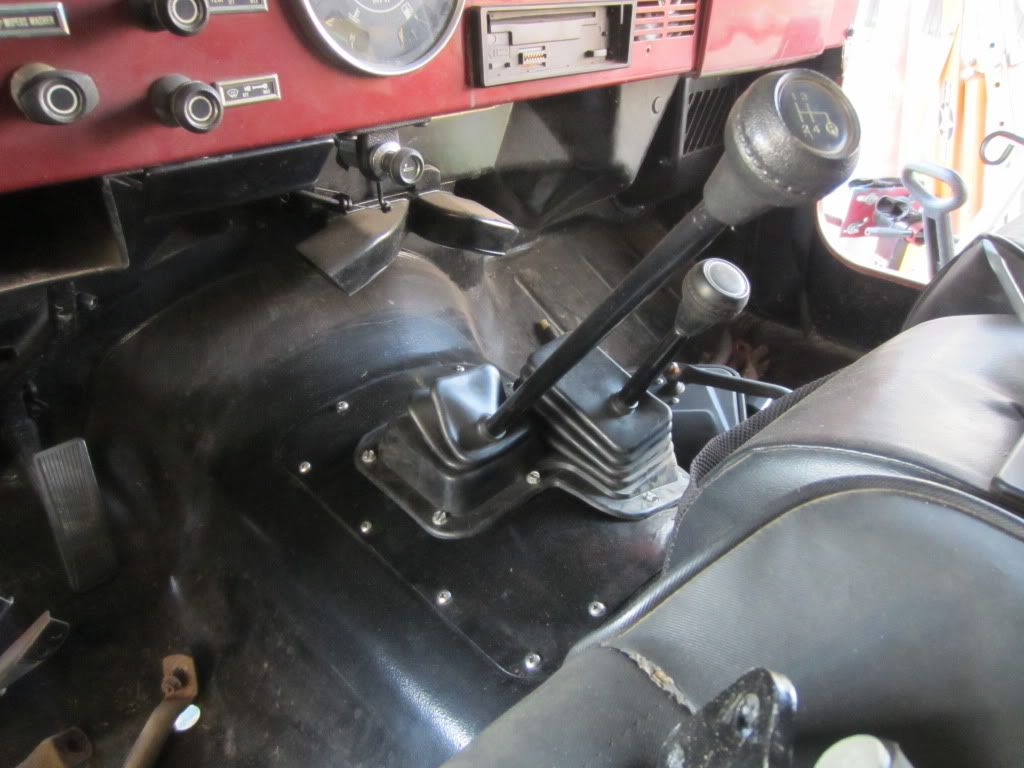 Starter, a header, and some fittings on.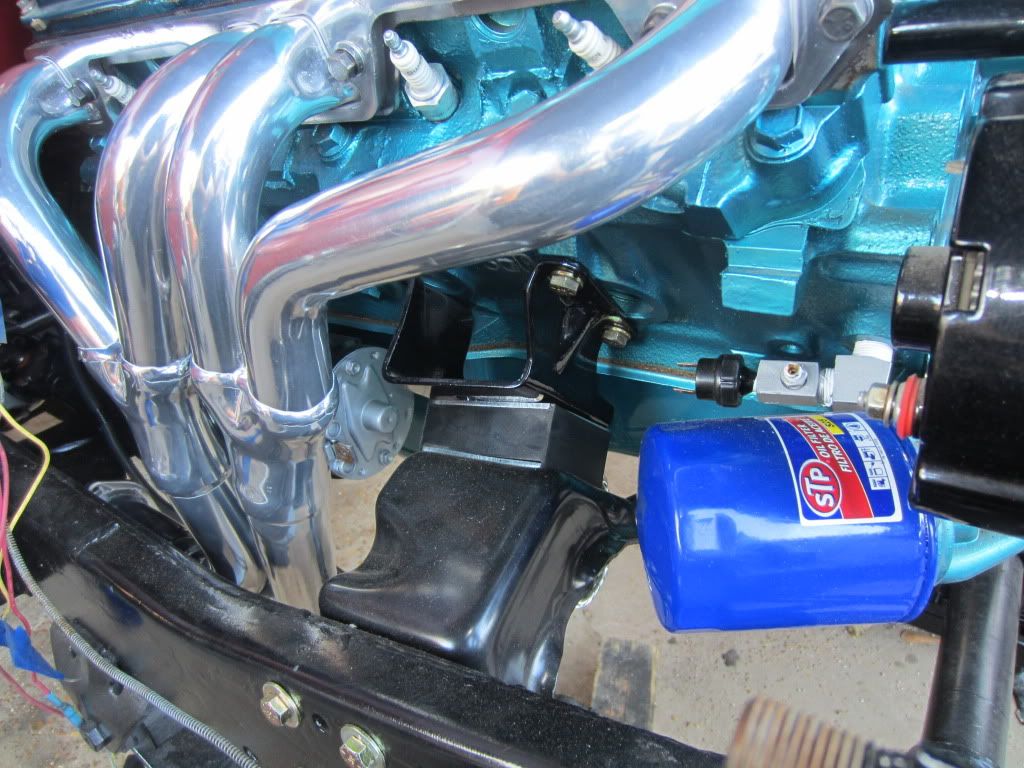 and starting on the front end now.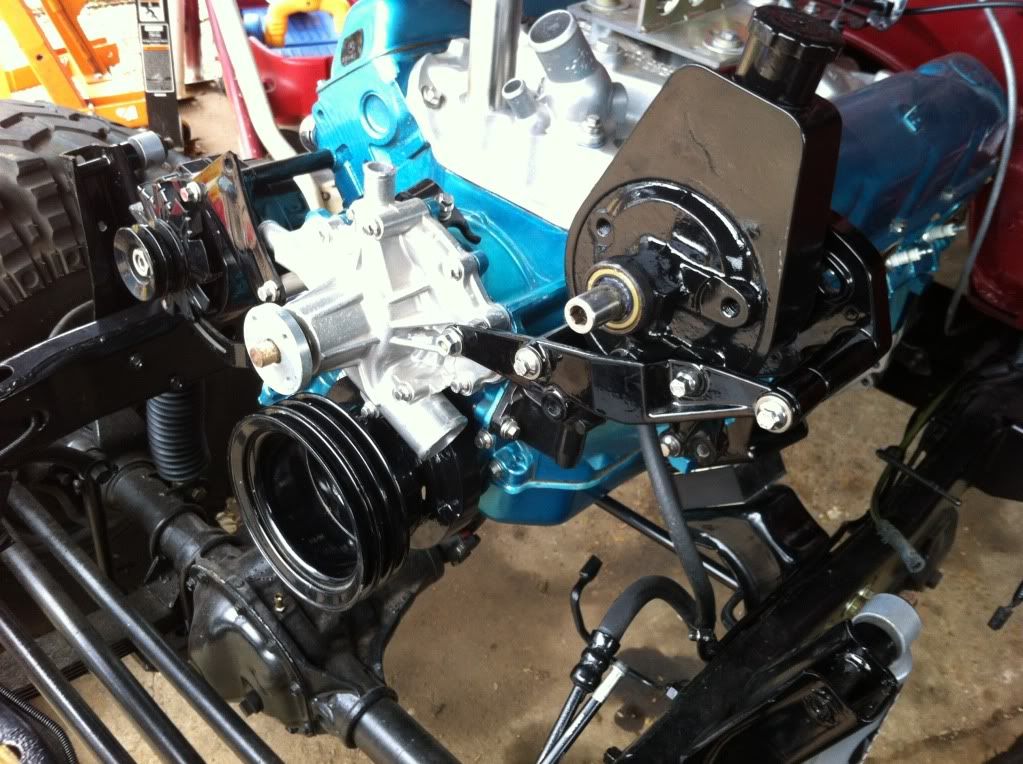 Hoping to throw some time at it this weekend and get the rest of the front end and belts on, oil in tcase, tranny, engine and the engine primmed.
The LAST problem that I am going to run in to is the headers. The Doug Thorleys fit GREAT everywhere but at the skid. They hang down lower than other headers so I am going to have to do a little skid plate work to be able to run the pipes.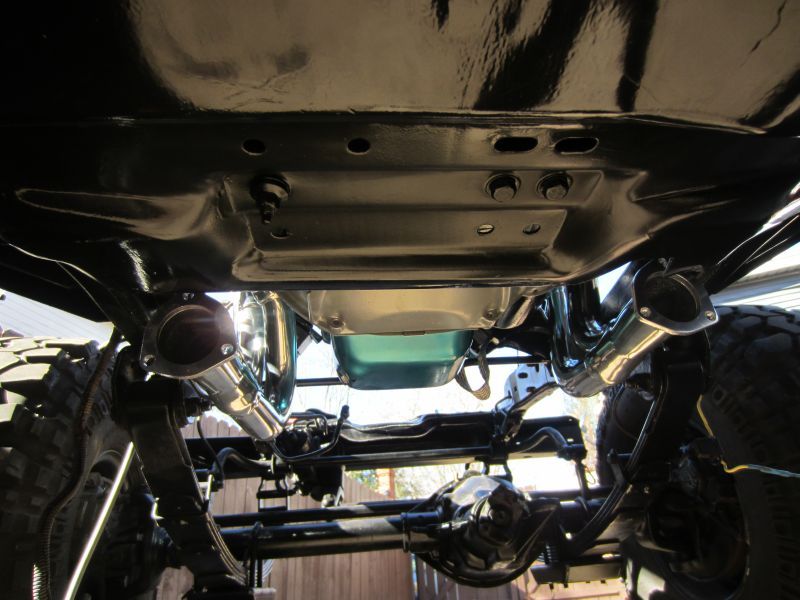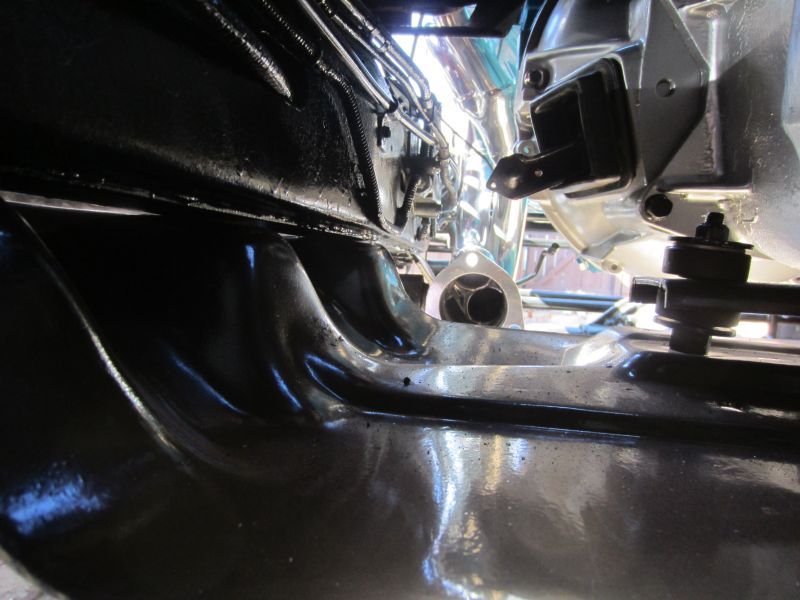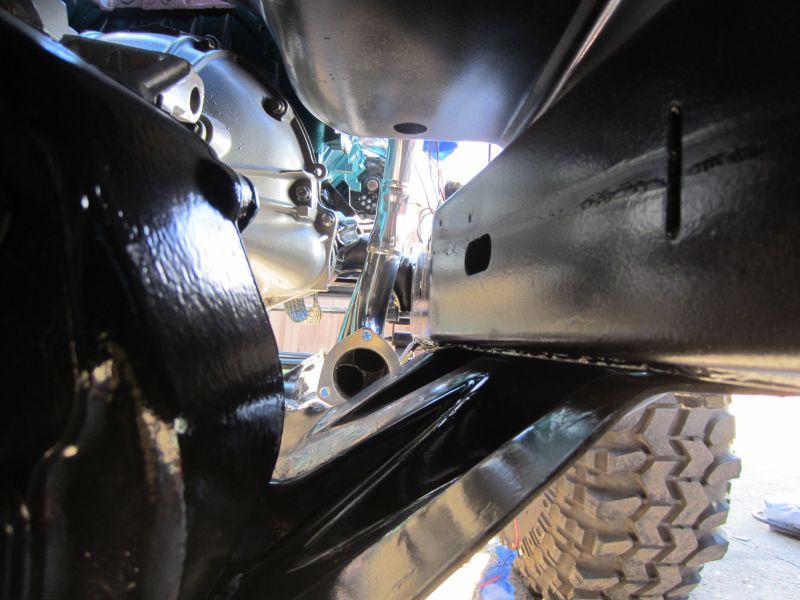 So other then all that had a great Christmas and all is well.