Well played around a little more today while the kidos were sleeping. Mainly installing my RMS. I took a bunch of pictures, as I always seem do to, and lay it out step by step for future reference.
As far as sealant goes I used black permotex. I have also seen permotex #2 suggested as well. This first picture lays out exactly where the FSM says to install sealant. Blue lines in the picture on the lower section of the seal should have sealant top and bottom only where the blue lines run. The red lines represent the chamfered edges that get a small bead of sealant as well. The chamfered edge is the tiny 45 degree angled corner.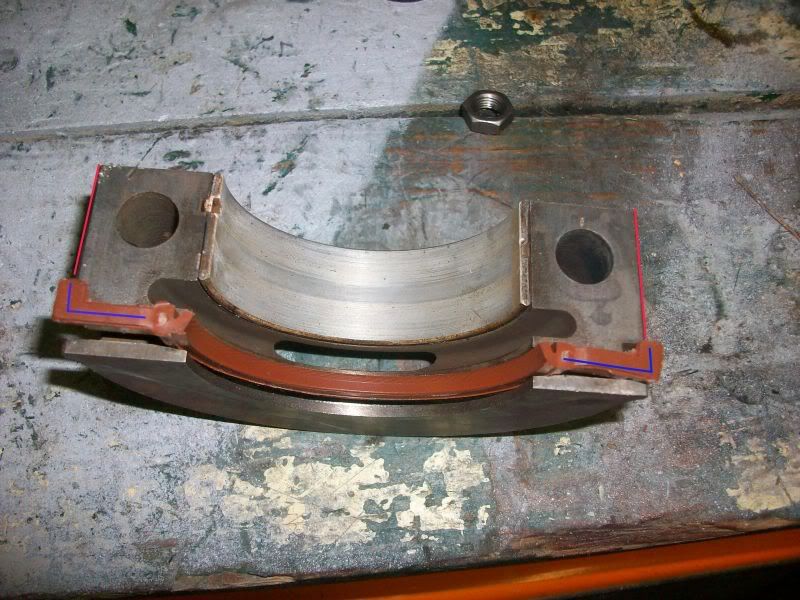 Started out by cleaning my block surface, already had the bearing cap cleaned up. As with anytime you use sealant the cleaner the better.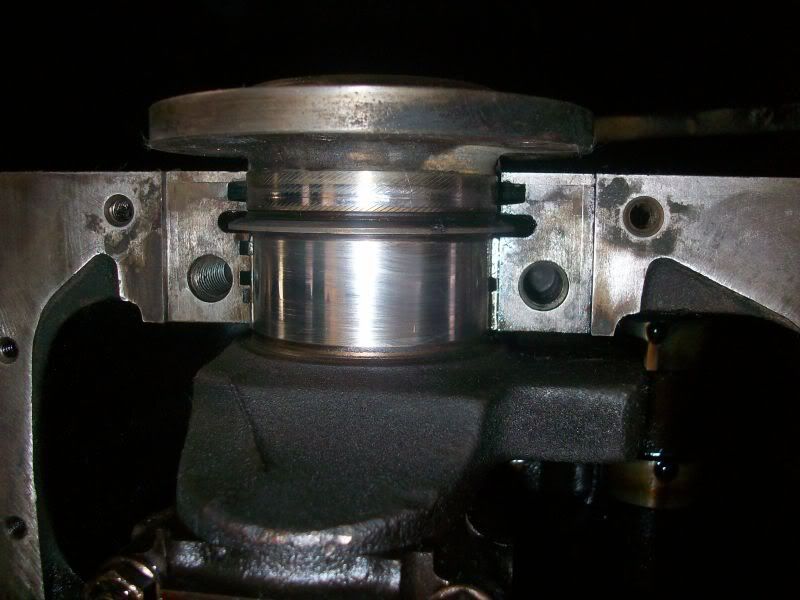 When cleaning the bearing cap also make sure to get all the old RMS material out of the grove. Mine was a bear to get out of both the top and bottom and left some material that needed cleaning.
The lower seal orientation is easy to figure out, it will only go in one way.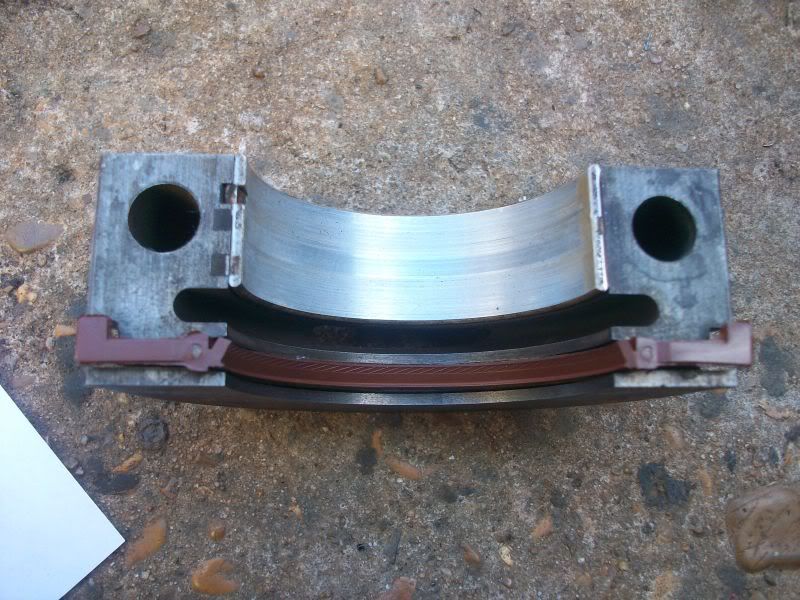 The grove on the upper seal should match the lower when installed so that it how you can determine its proper direction.
With all the other bearing caps still loose lightly oil the upper seal and slide it in to place.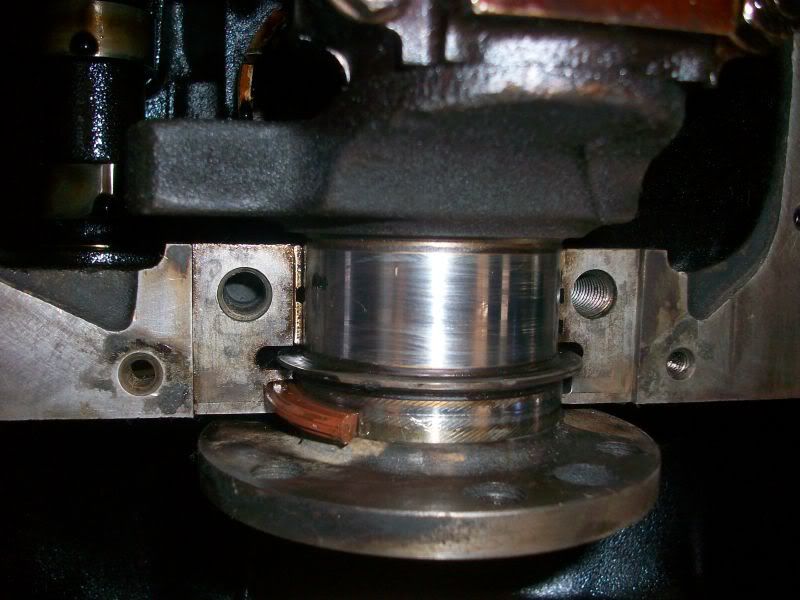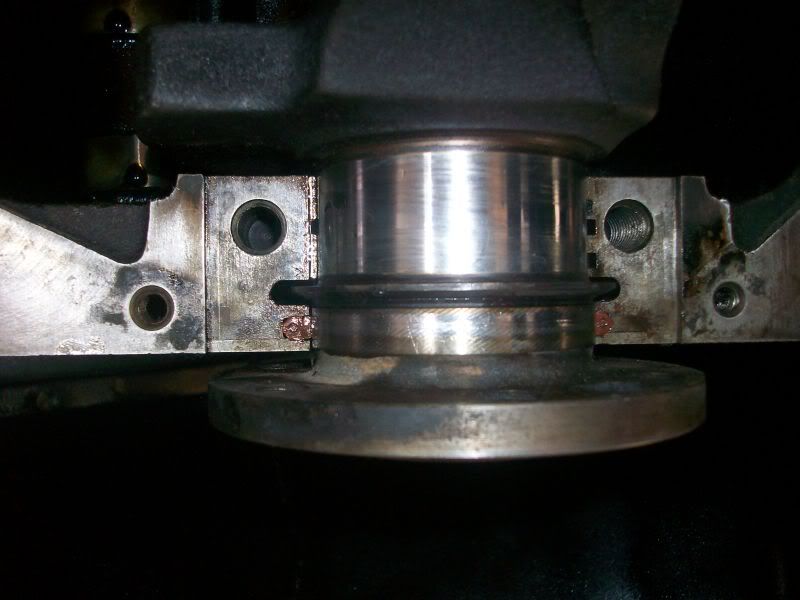 I then coated the lower seal with some engine oil, slid it in to the lower bearing and applied RTV in the areas needed.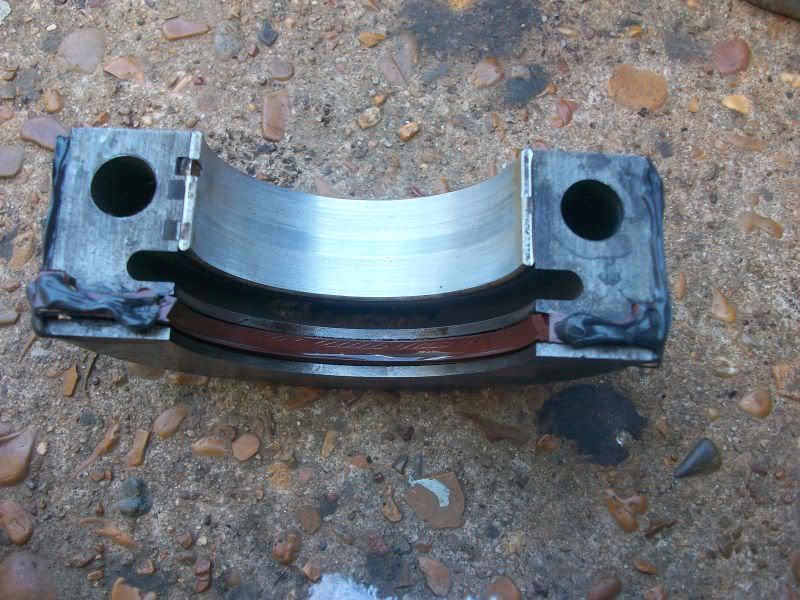 In doing all of this make sure not to get sealant on the mating surfaces of the bearing cap itself. Next I lightly oiled the the area of the crank where the bearing cap goes and installed the bearing cap.
Torqued all the bearing cap bolts down to 80 foot pounds and called it done.
Also got some more nuts and bolts cleaned and painted.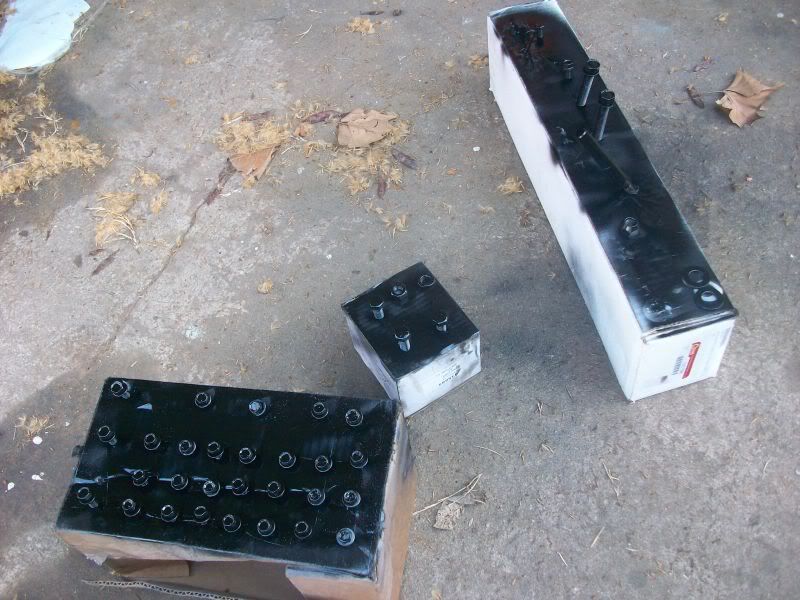 And that was my afternoon. Thanks for reading. Just waiting on a clutch spring, pressure plate bolts, and my new motor mounts which all should be here in the next few days. It will all start going back up soon!