Well slow day at work today so I got some more work done. I was planing on trying to get her all back up this weekend but my new motor mounts, inner clutch spring and pressure plate bolts are not coming till monday or tuesday. So I continued to prep and paint small parts. My new yokes came in a few days ago. I was not at all happy with the dust shields on the new ones, they were tiny.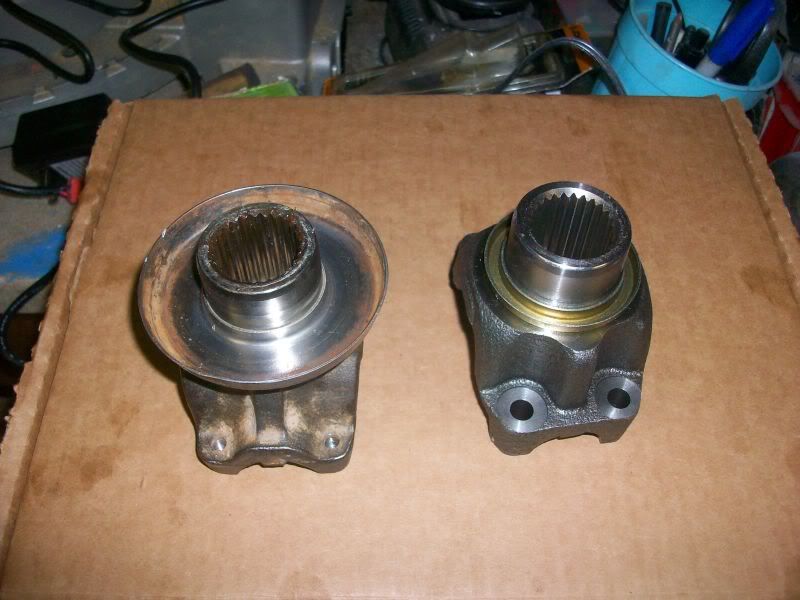 I ended up poping them off, painting them and the yokes and reinstalling the old ones on the new yokes.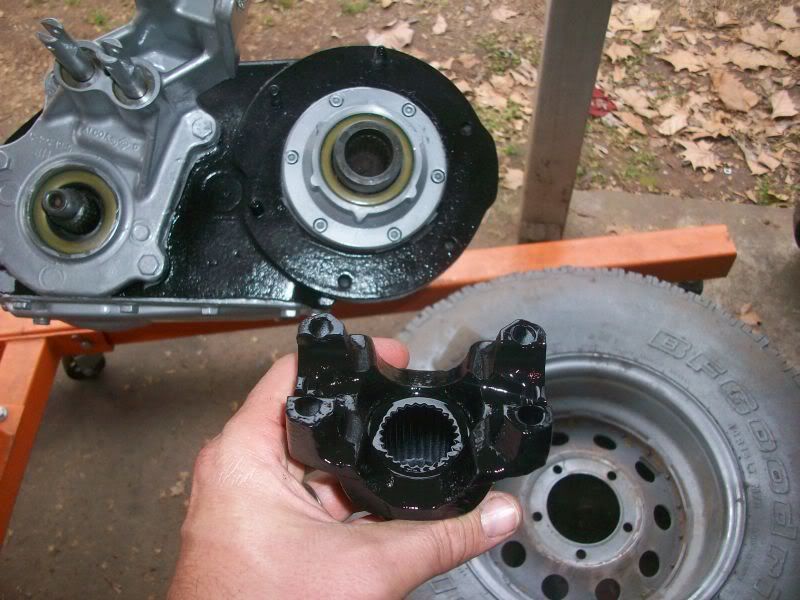 After that I caught a serious case of the MAW's. A little while back I had what I though was a RMS leak that turned out to be the valve cover. Well before I found out it was the cover I ordered a RMS and new one piece gasket. Why let them sit around right?? I was looking for something to do, my parts were all not in to put it up so MAW!!
With the engine hanging by the 2 motor mounts I was able to get the oil pan off. Found a few bolt holes that were a little pulled out so fixed them with a mallet and wooden dowel.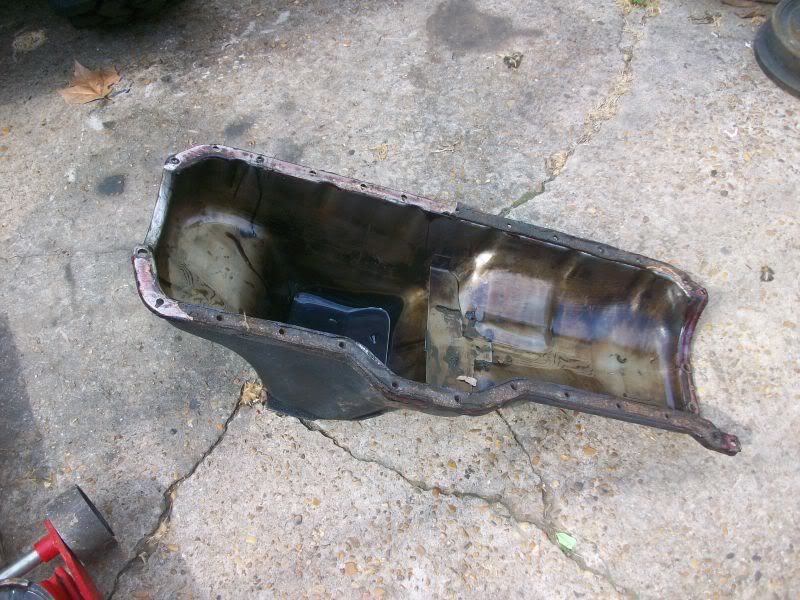 Cleaned it up and painted it.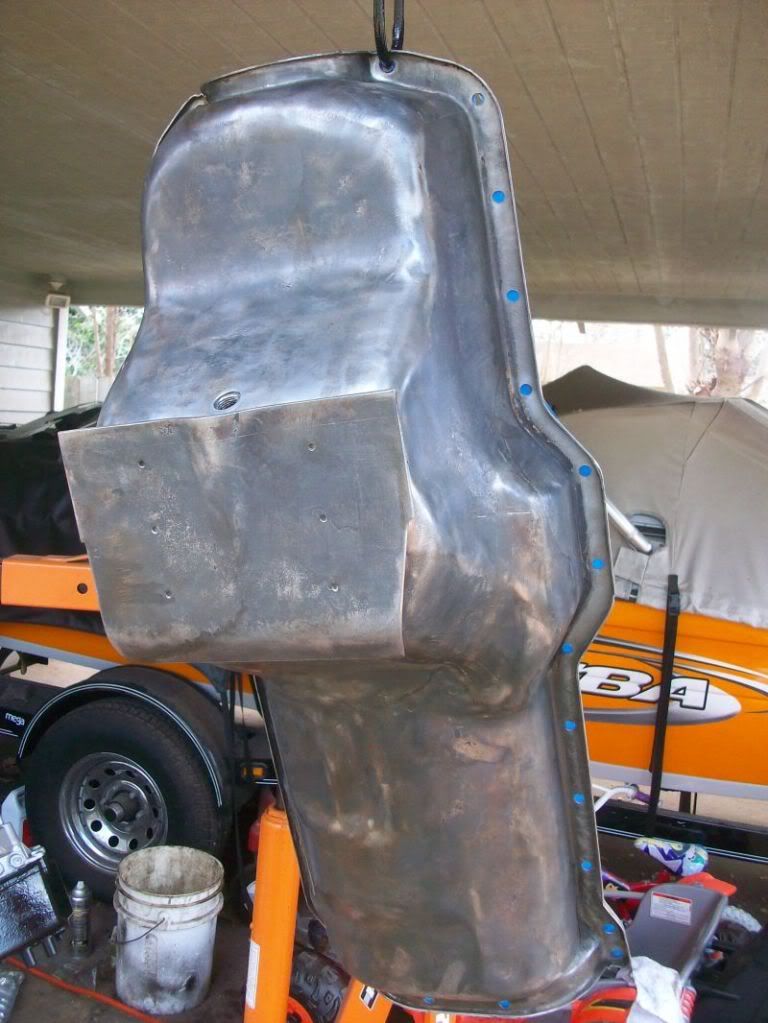 After that it was RMS time. Removed the rear main bearing cap.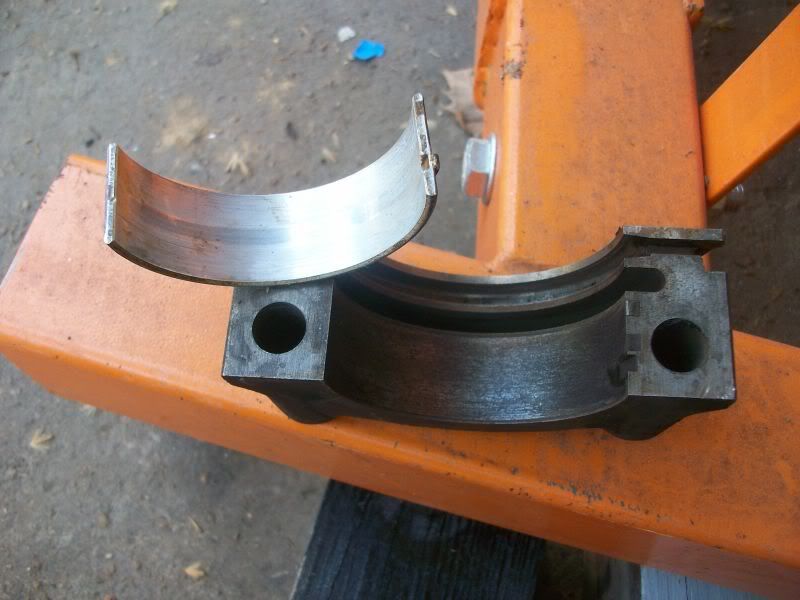 Loosened the rest of the main bearing caps and knocked the upper portion of the RMS around and out.
Rear main bearing cap cleaned up nicely.
No work tomorrow, wife will be at work all day and I will be watching the kidos. Sunday plan on finishing my small parts painting and installing the RMS.