Well another day and some more progress.
Started off wire wheeling and cleaning the skid plate / cross member.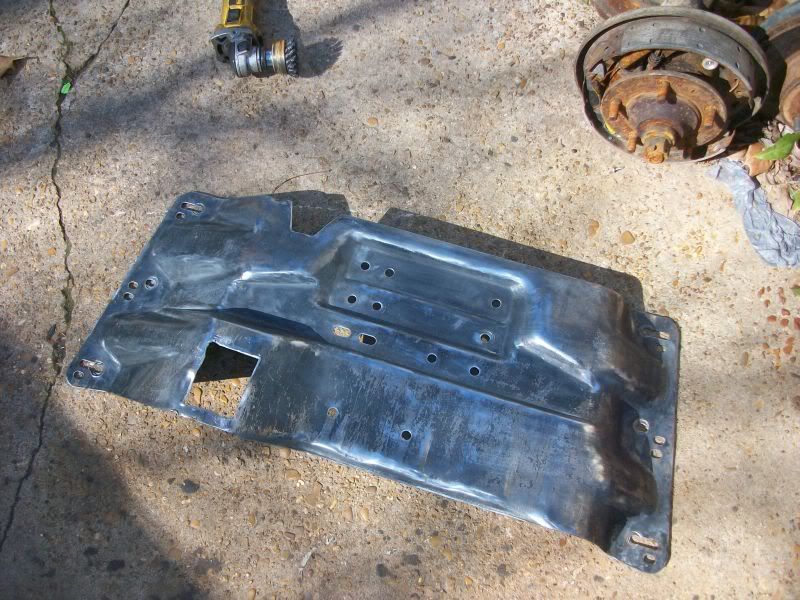 One little concern I have it how wallowed out some of the bolt areas are. This the worst one, but I figure a few bigger washers should do the trick.
Followed that up with some tcase painting. Got it primed and painted aluminum.
My plans are tomorrow to tape off the front and rear "horns" as well as the large inspection cover and painting the rest black.
Cleaned my nasty bell house.
Two coats of primer and 4 coats of paint on the bell house and skid plate / cross member.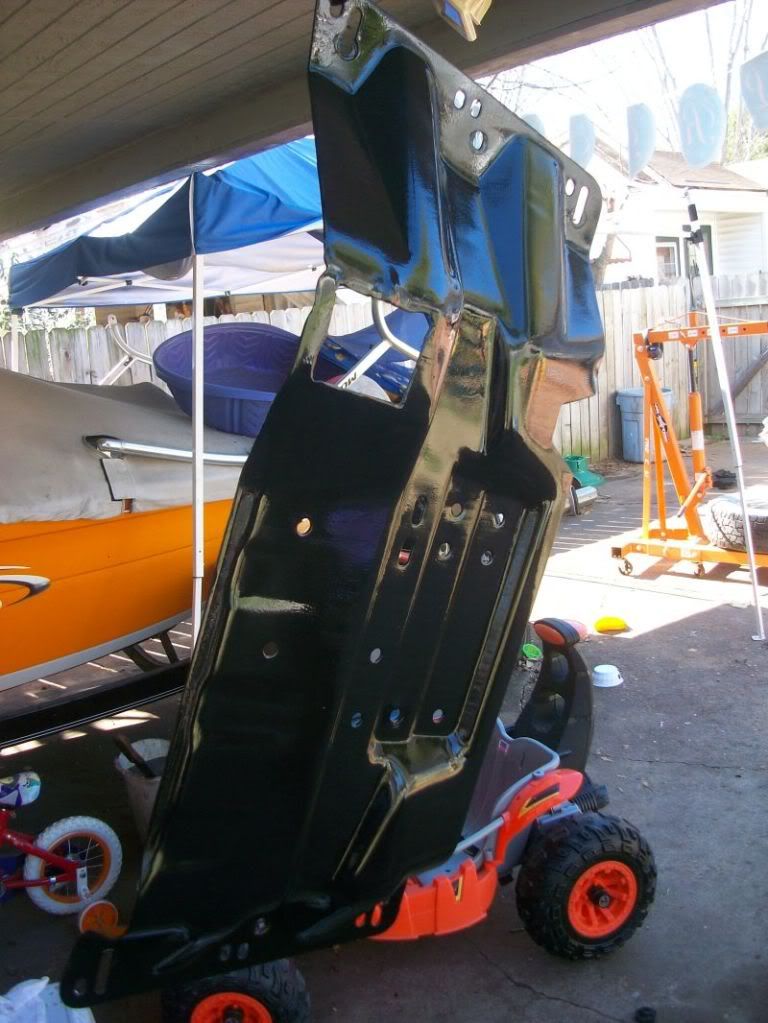 After that washed the rest of my small parts including bolts, clutch fork, spacer and inspection plate, tranny mount, tcase shifter, and the other little tcase shifter linkage parts.
I then turned my attention to drive shafts. When taking everything down I found my front was bent. LSUtiger had this extra front drive shaft that has had a 3 inch spacer welded in.
Started by pulling the ujoints out. Just to document how to do it for those who dont the easy way is with snap ring or needle nose pliers, 2 sockets and a mall. One socket should be larger that the ubolt cap and the other smaller. Start by removing the snap ring from each side. The place the smaller socket above the ujoint cap and the larger below.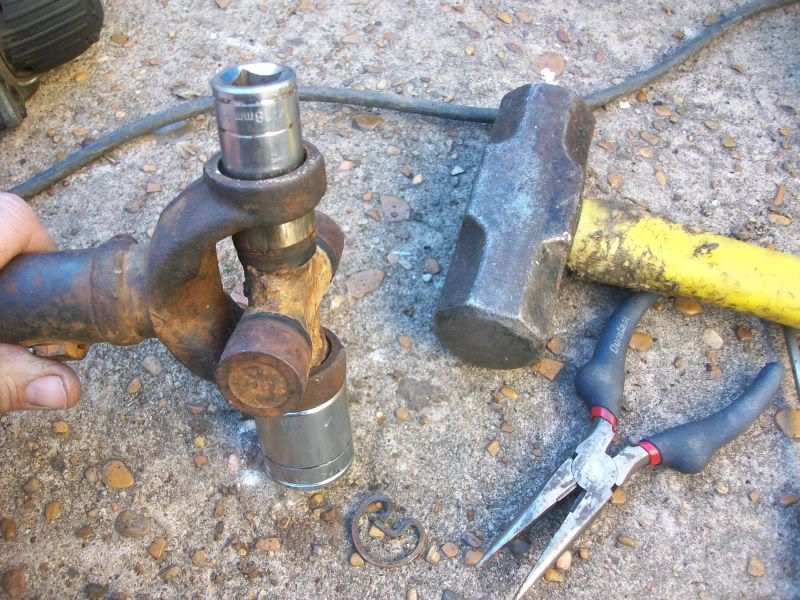 Tap the top socket until the bottom cap has pushed out. Sometimes you can just pull the cap out with your fingers but on this rusty old one I have to use vice grips to twist them out.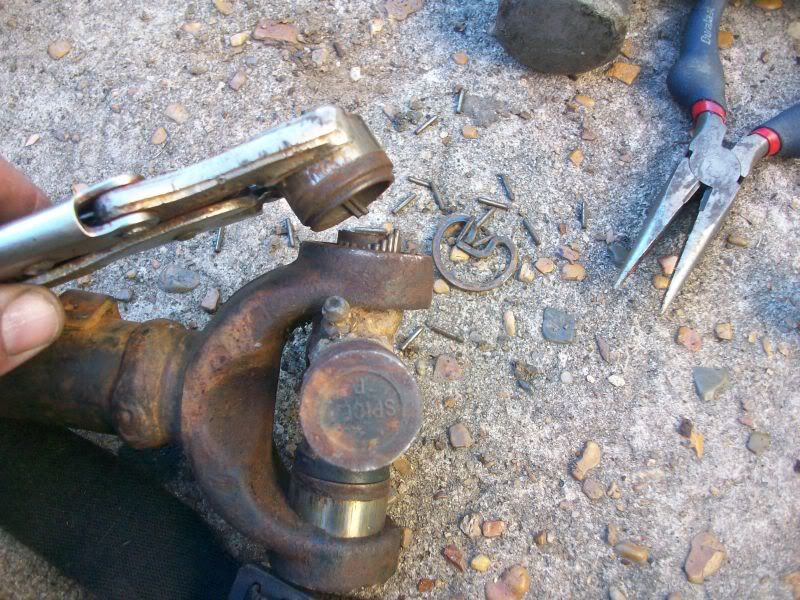 After you get one side done flip it over and do the same thing. After both caps are off the ujoint should slid out. Once the joints were out I went about grinding on the welds from where the 3 inches was added to make it look a little better.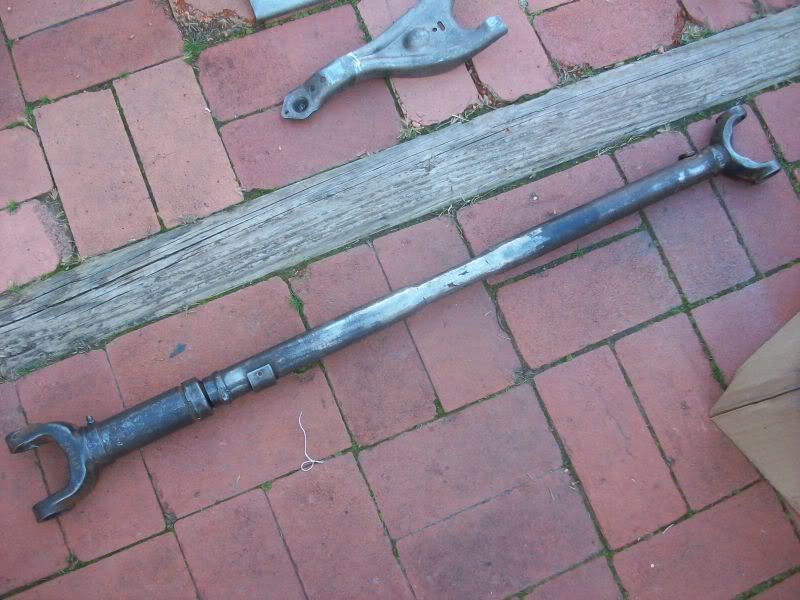 After that I repeated the same steps on the rear drive shaft.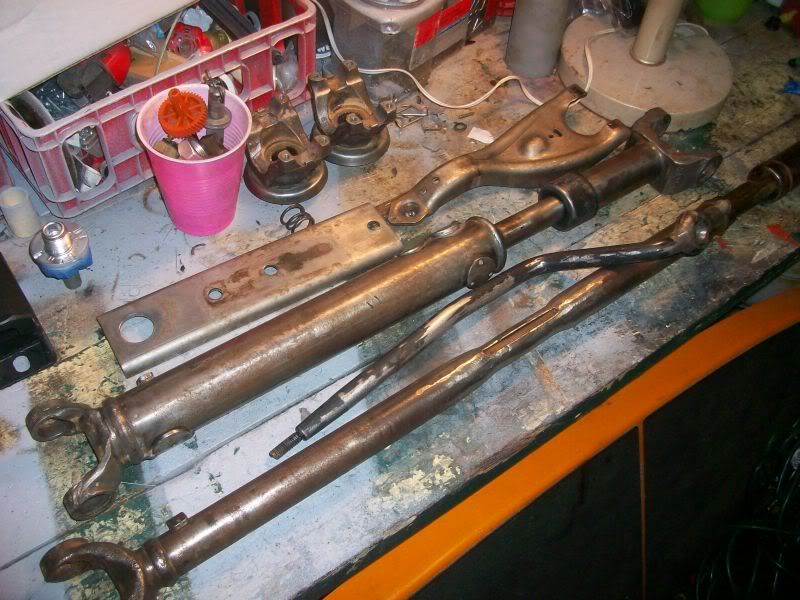 So now over the next week all I need to do is a little painting each day and I should be ready for putting it back up next weekend.