Have not worked on this in a few weeks. Have been helping LSUtiger with his 401 install. Well made some more progress today, nothing exciting but will post up some pictures.
Pulled the old oil seals out and installed the new ones.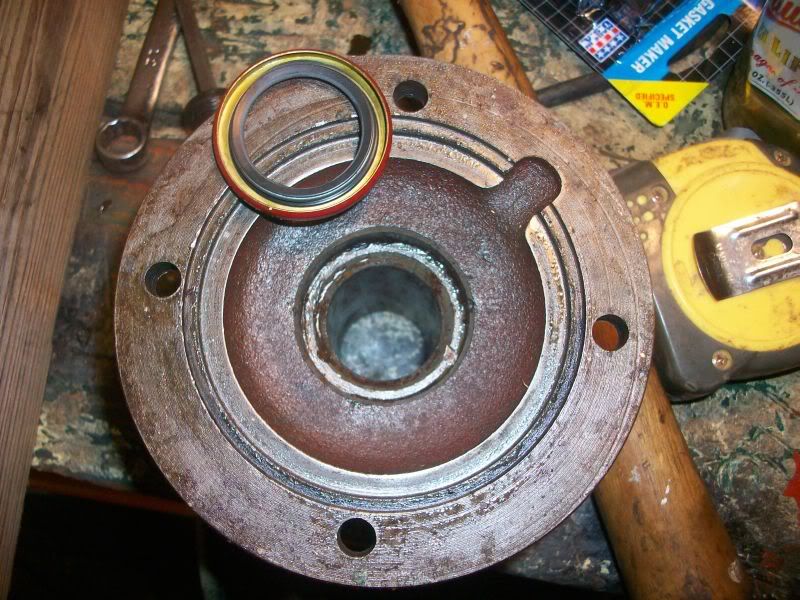 I used a socket to get the cone oil seal in and found that a propane bottle works well for the adapter seal.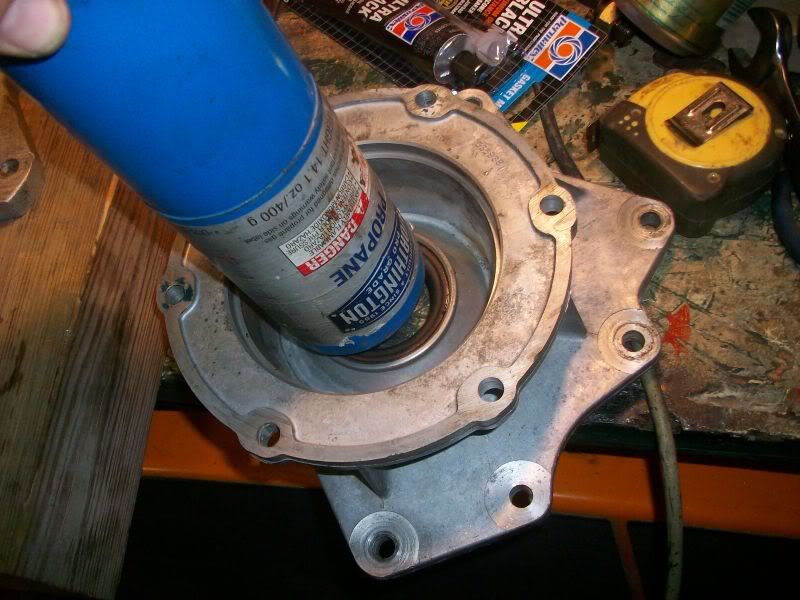 Next installed the cone and adapter gaskets with some RTV and tightened everything down.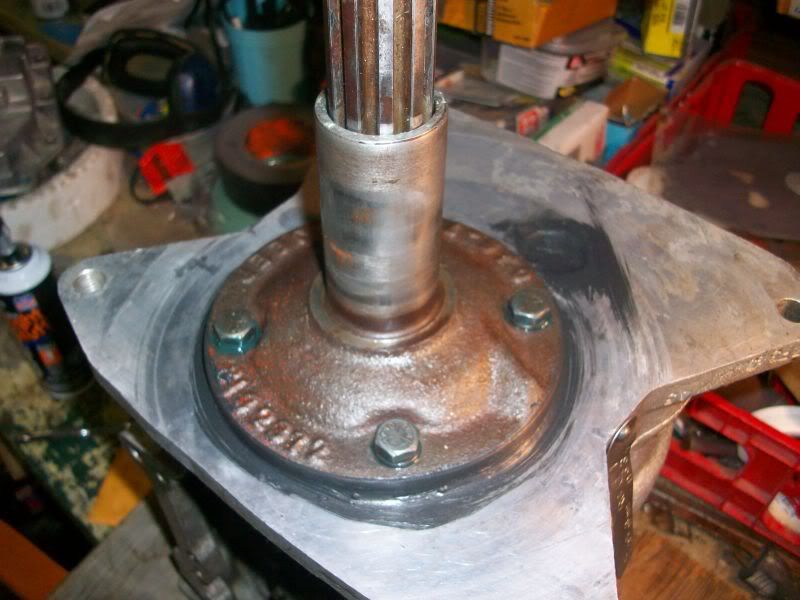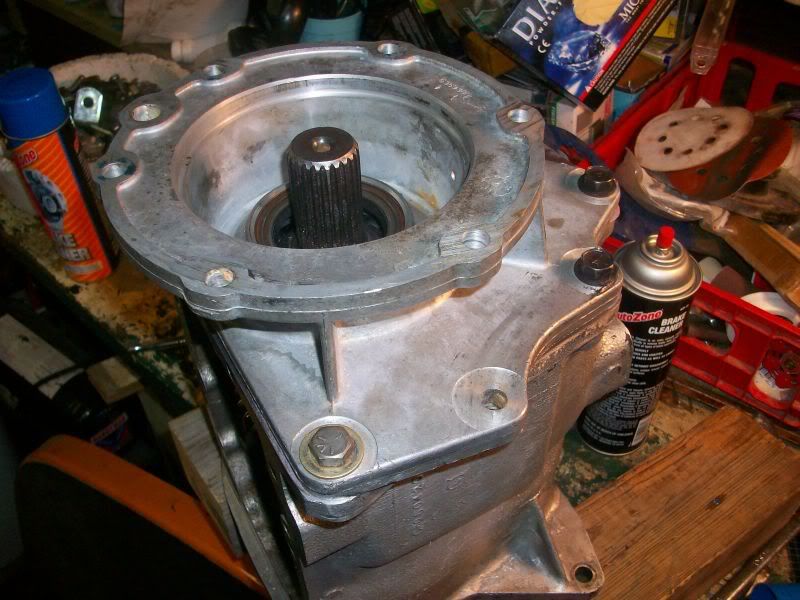 Next I moved on the the shifter top rebuilt. My original forks were really worn.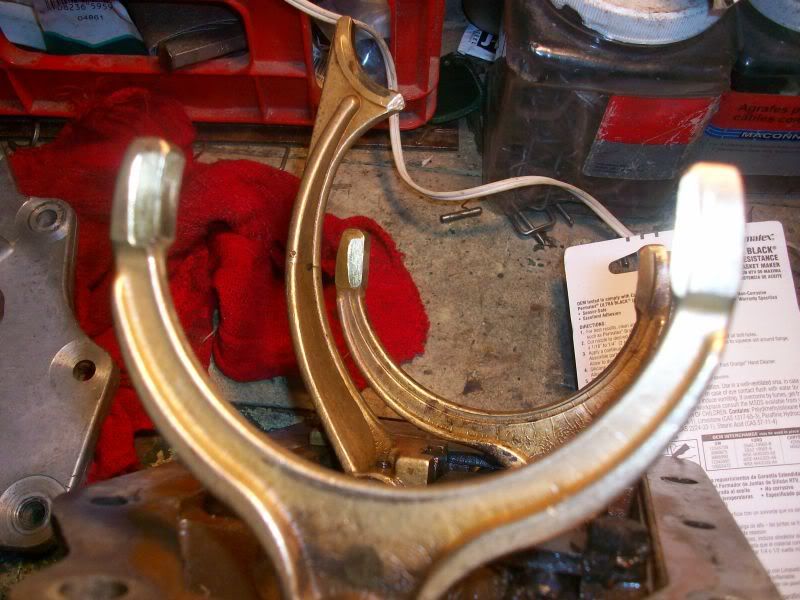 The forks in the spare shifter top were in good shape but the top had cracked and been welded so I decided just to switch the forks over to my original top.
Took everything apart and stuck it in my high tech parts washer.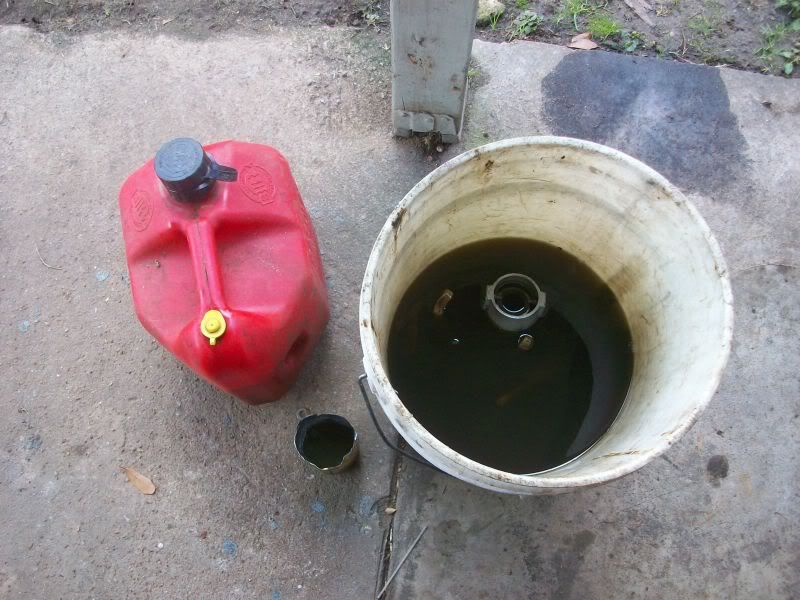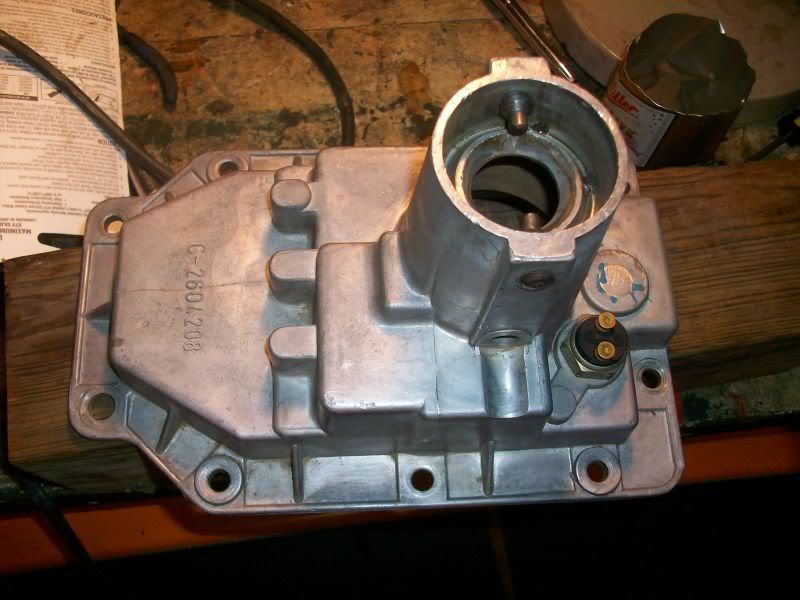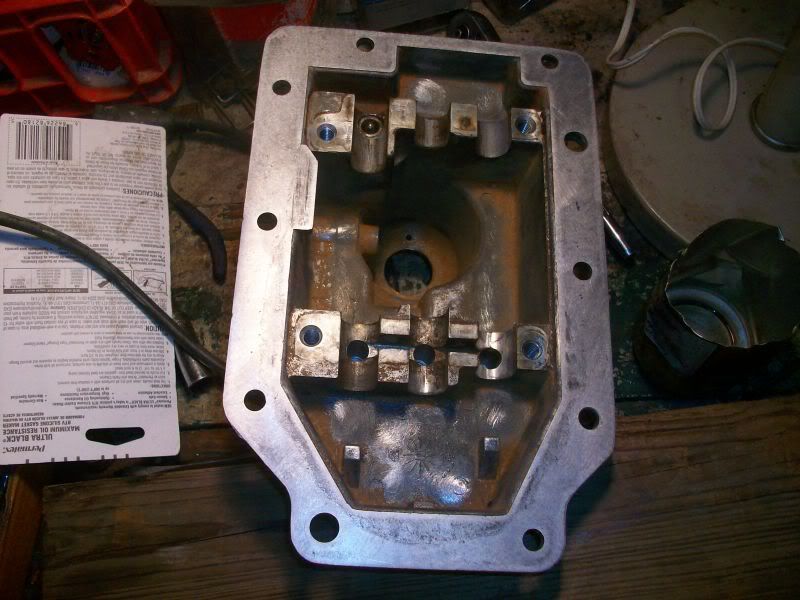 Installed the rocker arm reverse switch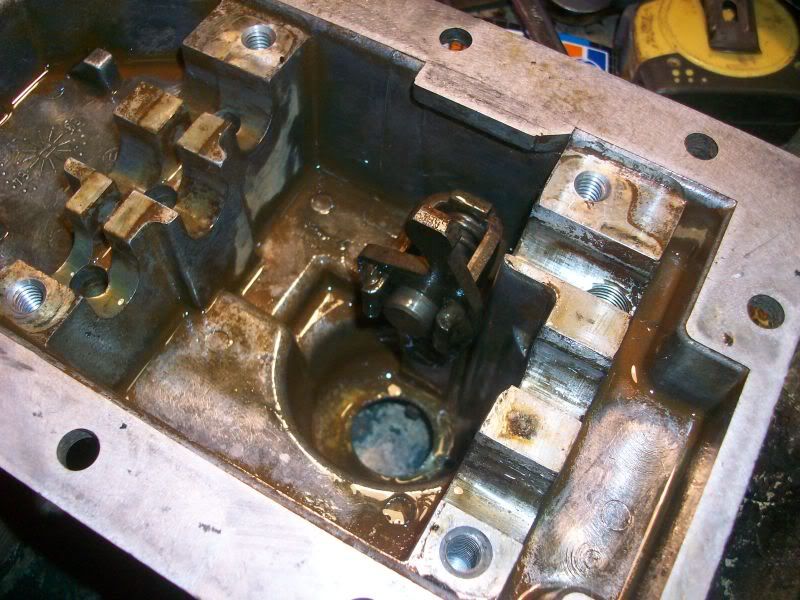 Installed poppet springs.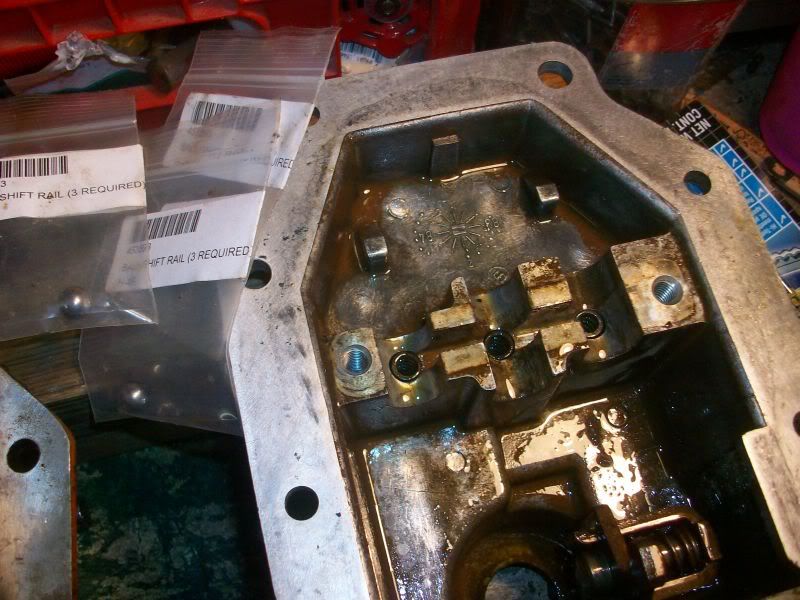 Installed poppet balls.
Layed forks in place.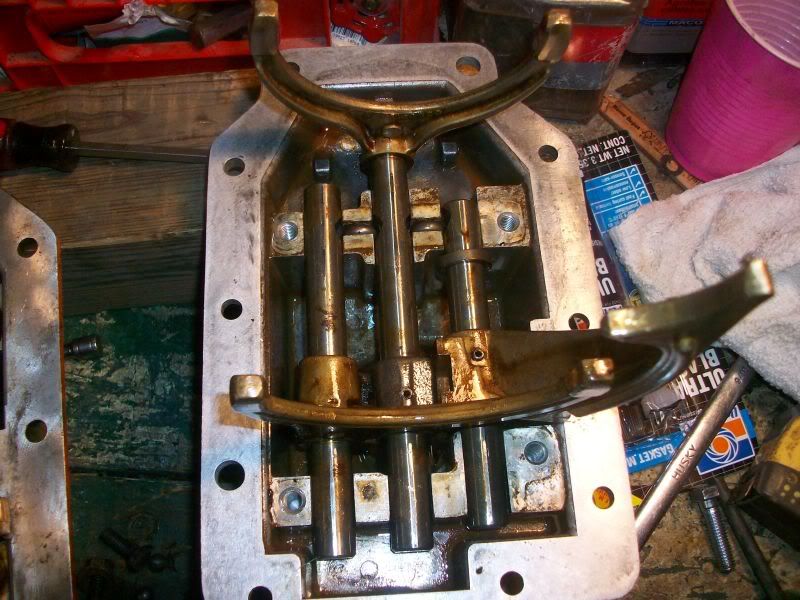 Then installed the 2 bars that hold it all together. Then bent the edges of the washers up and againts the bolts.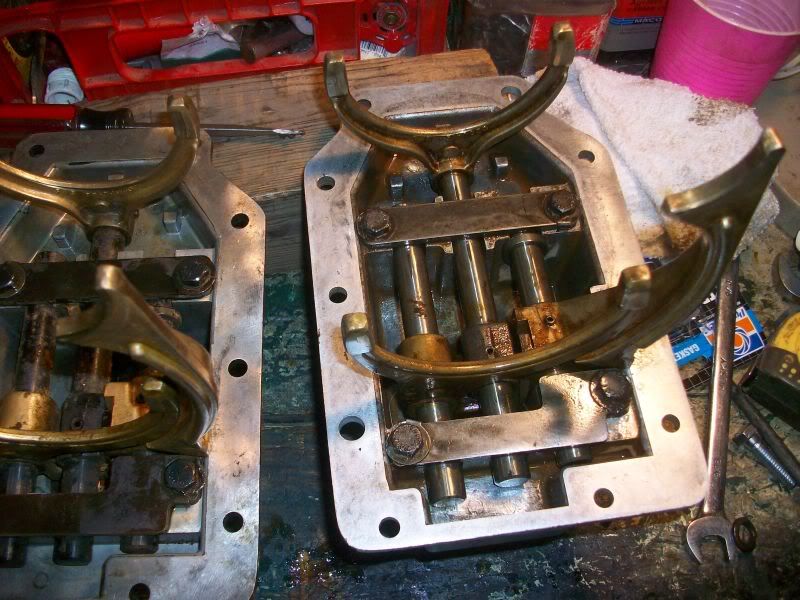 After that put the top on finger tight.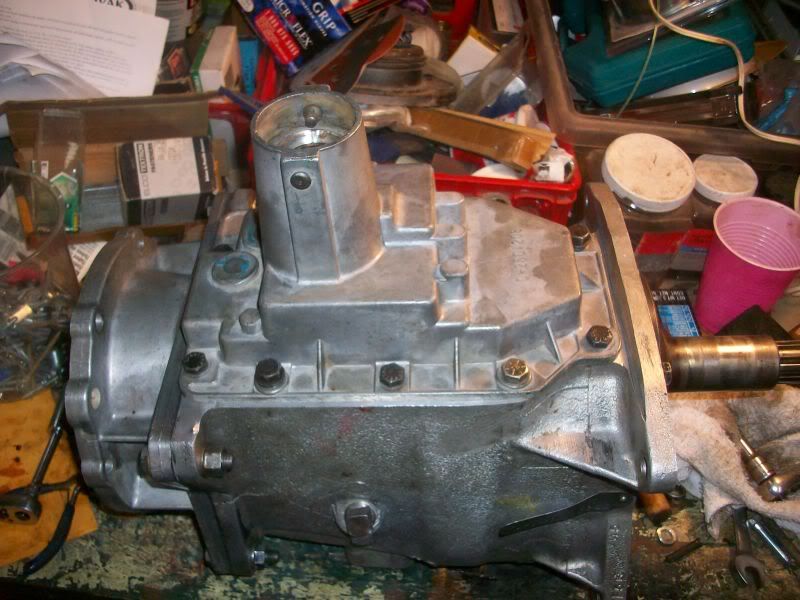 Once I get the tranny installed I will fill it with the top off then install the gasket and seal it up.
So its off to the tcase next. Going to clean it all up on the outside and open her up for inspection. Hoping just to do the seals if all looks well inside and there is not a lot of play from wear.