The alternator is on the list to go to the powder coater on Monday so I had to figure out a few things today. The waggy came with a extra alternator.
My original plan was to take the working one to a guy to rebuild it. He was going to pull it apart and let me take the case to powder coating. He then was going to put it back together as well for around the same price of buying a re manned one. The only catch is it only has a 1 year warranty.
So changed up the plans a little and here is what I decided to do. Going to buy a re maned one from Advanced for $45 after core. Disassembly the new one my self. Sent it to powder coating and re assembly me self. That way it will always have a life time warranty and if it ever fails I will have the extra one to bring back as a core and the switch the cases around on the new one.
Watched a quick youtube video on taking the Delco Remy 10SI apart and got at it. Was easier than I expected and went back together just as easy.
Pulled the fan and the pulley of first. After that removed the 4 rear bolts out of the alternator. From that point the top has to come off first. Tap on the "ring" in the middle of the alternator and work the top off. Be sure the "ring", which is the stator, stays with the bottom piece.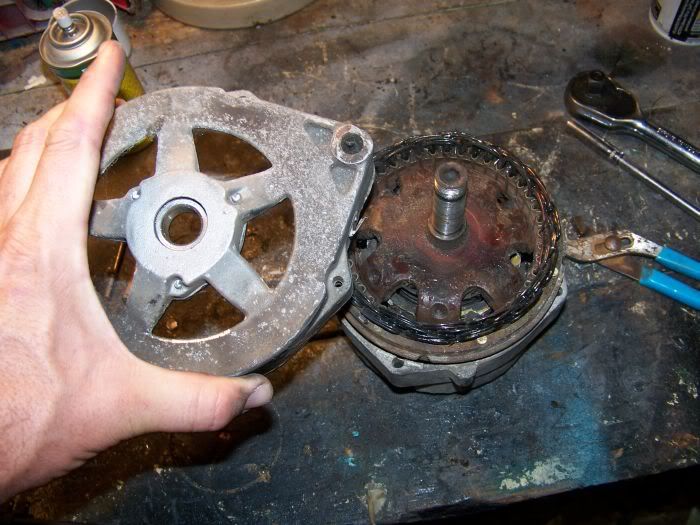 Once the top is off the rotor just lifts up and out.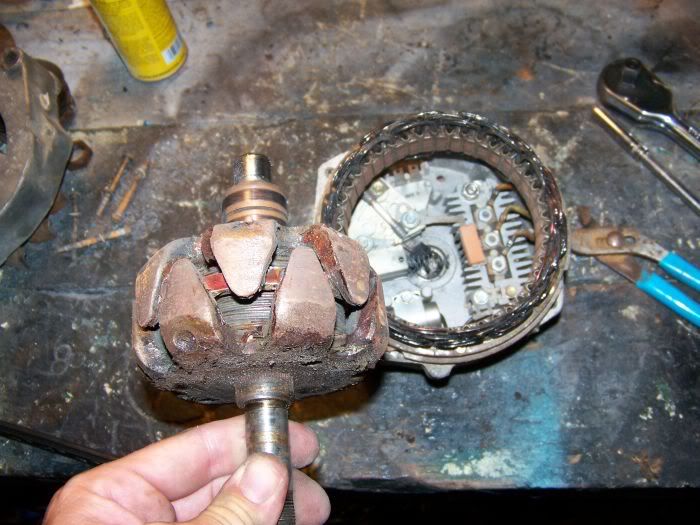 From there undo the nuts off the diode tri so that you can remove the stator.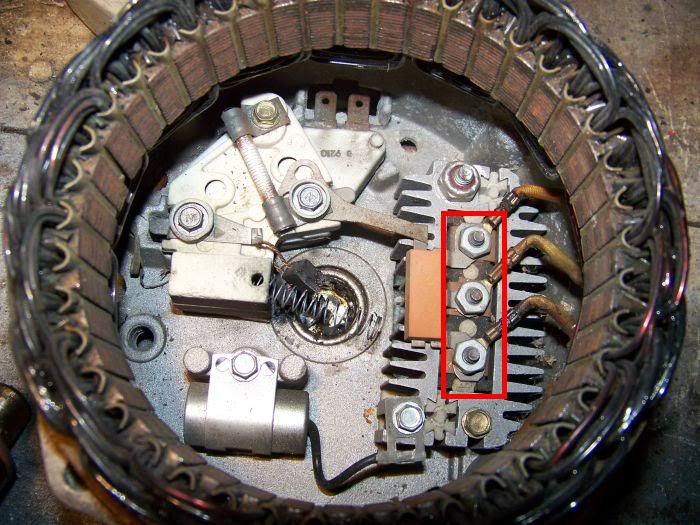 From there its just six bolts and the diode tri, the regulator, and the capacitor all come out.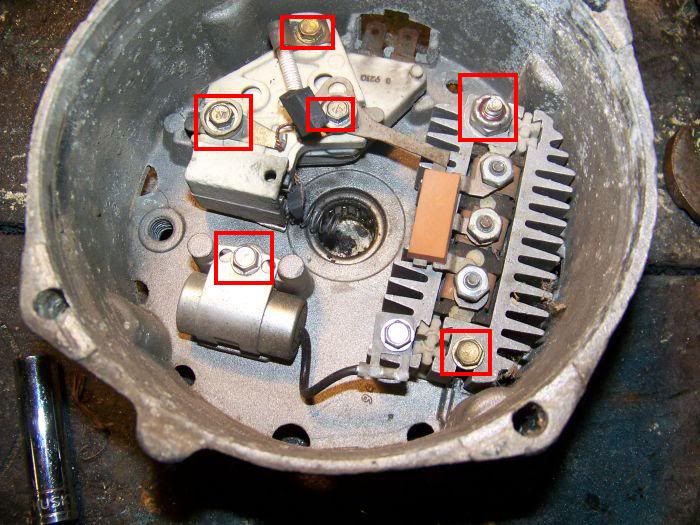 Last thing from here is to remove the front and rear bearings. The front bearing has a plate and four bolts over it that must come off. After removing the plate I took them out like you do a u joint. Put a socket on the bottom that is bigger than the bearing and put a socket on the top that is smaller. Then tap them with a 5 pound mall to take them out. I also reinstalled them to just find a good way to do it. Used a 3 inch diameter washer on top and tapped it in smoothly.
After that you have a pile of parts ready to go to powder coating.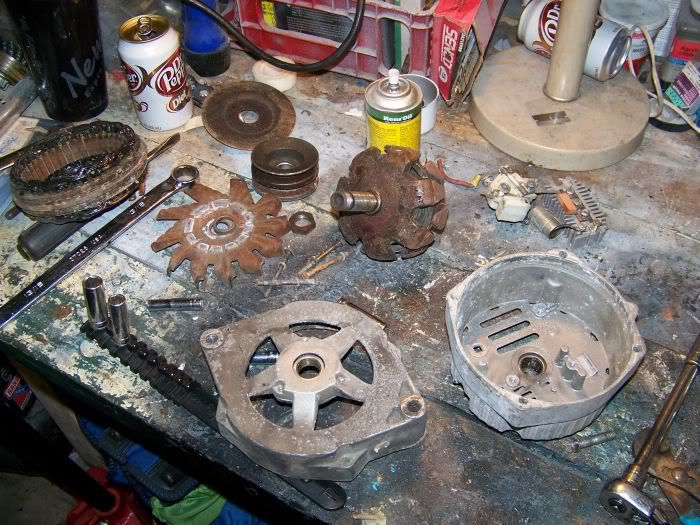 Put it back together next. There is a trick when you but these back together to hold the brushes in place while installing the stator and I will go over that when I do it for real. Remember this was just a test run for the new one I am getting from Advanced.
Here is a good break down of the 10SI.
Hope everyone is having a great weekend! Getting ready to go swimming with the kiddos.!!